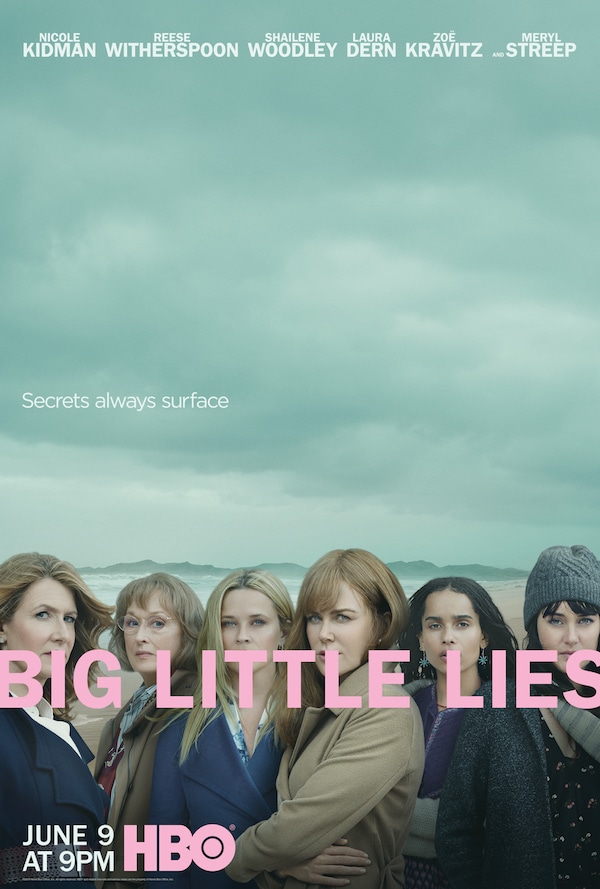 Director

Andrea Arnold

Writer

David E. Kelley

Rating

TV-MA

Running Time

44 minutes

Airs

Sundays 9pm

Channel

HBO Canada, HBO
Rating Summary
In What Have They Done?, Big Little Lies is back with a bang, proving that the series does have some legs. Everyone brings it here but especially a not so subtle Meryl Streep.
After dazzling us last season, the women of Monterey are back for another season of Big Little Lies! When you thought that a cast couldn't be more stacked, here comes Meryl Streep to bring it to an even higher level.
Synopsis: Following first-day-of-school events, Madeline is worried by Bonnie's behavior; Celeste's mother-in-law, Mary Louise, offers her unvarnished assessment of Madeline's character; Jane learns she's known in town as one of the "Monterey Five." (IMDb)
While it was unclear whether or not a second season to what essentially was a miniseries was warranted, What Have They Done? was definitely a step in the right direction for Big Little Lies, proving its worthiness and wherever it goes from here will be exciting. In terms of the women, given the informal nickname of the "Monterey Five" among the gossipy residents of Monterey for which they didn't seem worried about, some of them are faring better than others after 'the incident". Meanwhile, the police were still investigating (the episode would feature some interviews of the women after the incident where they told a few more Big Little Lies, claiming Perry lost his balance and fell in order to protect Bonnie).
Some of the women are experiencing flashbacks, primarily Celeste and Jane, about their time with Perry. One particular nightmare woke up Celeste at the beginning of the episode and also Perry's mother and her mother-in-law Mary Louise (Meryl Streep).
Mary Louise was there to help Celeste and her grandchildren but it would become abundantly clear that she was there for something more (like trying to figure out what happened to her son) while also showing up Celeste (perhaps intentionally). As we all know, the first day of school is a big event for the mothers of Monterey as it was another opportunity for some of them to strut their stuff and strut they did (Renata). It was also a time for the "Monterey Five" to presumably reunite. Bonnie, who spent the summer with Nathan and Abigail, was feeling a little more distant than usual (perhaps some PTSD after the incident). The others were worried about her (Nathan also asked Ed for help which did not go according to plan as they still don't get along with one another).
In a great scene, at a coffee shop, Madeline (who is now a successful real estate agent) had a very awkward (and kind of hilarious) encounter with Mary Louise who wasn't all that subtle about her intentions and did not trust her at all (Madeline sort of got a chance to get back at her later in another strong moment). Celeste was still attending therapy as she still hasn't moved on from Perry. Jane may have a suitor in a fellow aquarium employee named Corey Brockfield (Douglas Smith).
At a meeting with an adviser, Abigail made it clear to everyone that she did not want to go to college. When she went back to confront Abigail, Madeline saw Bonnie who shared how alone she felt since the incident. Abigail had a plan to work for a start-up that built houses for the homeless as it appeared to be a big issue for her. However, Madeline was adamant that she went to college because she didn't.
Jane was not cashing the cheques she was receiving from Perry's estate. Despite what happened, Celeste was okay with her. In another great scene, during a family dinner, Mary Louise encouraged Celeste and her grandchildren to express their grief. The kids missed their dad but Celeste didn't feel anything about him. Meanwhile, Bonnie almost went to the police station.
The episode ended with one more nightmare from Celeste which Mary Louise overheard where she talked about planning to kill someone (Perry?).
The look may be slightly different for Big Little Lies but the acting and writing is on point. It's hard to not feel for Mary Louise.
---
---
If you liked this, please read our other reviews here and don't forget to follow us on Twitter, follow us on Instagram, and also like us on Facebook.