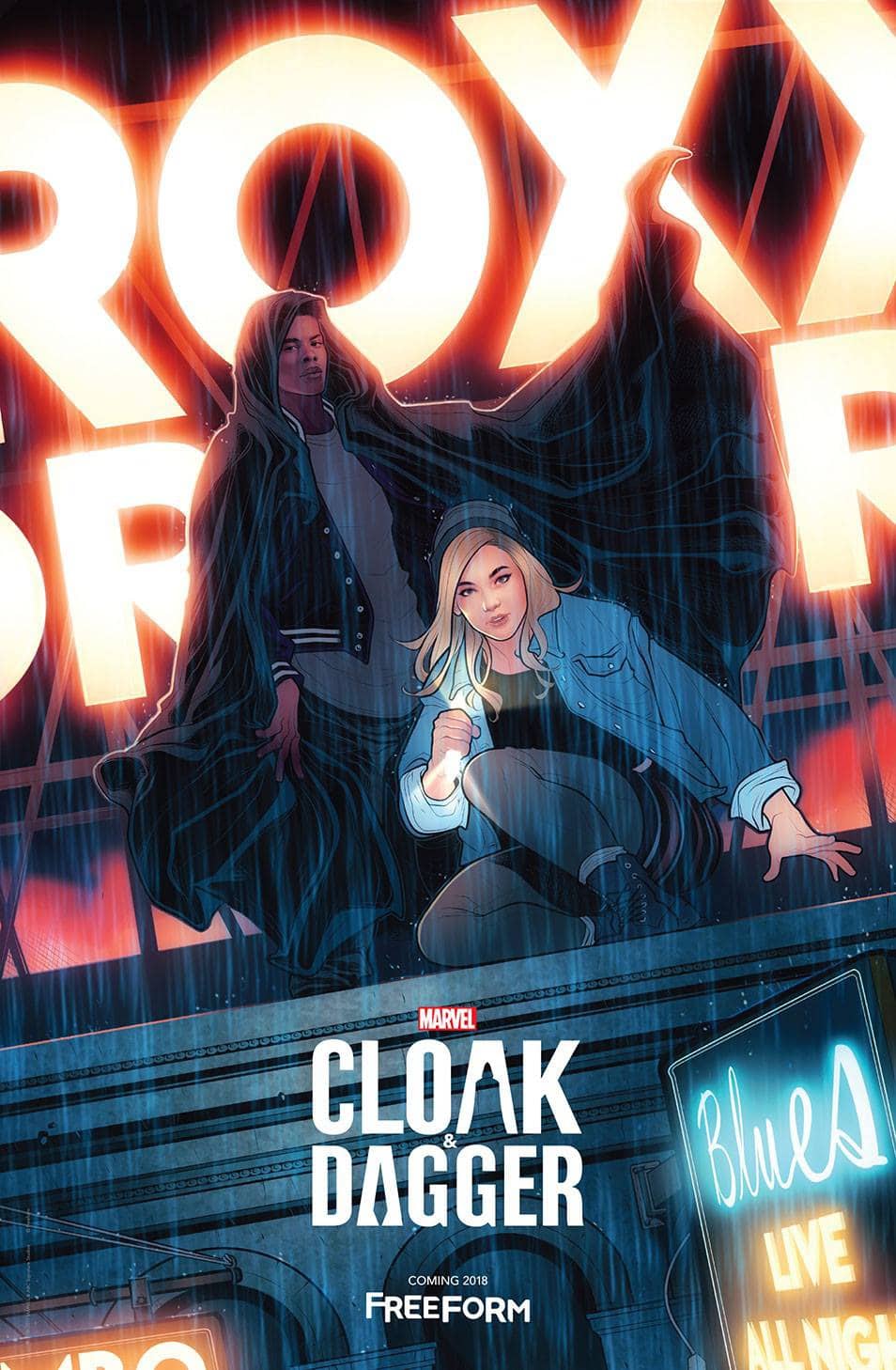 Creator

Joe Pokaski

Rating

TV-14

Episodes

10

Running Time

373 minutes

Airs

Thursdays 8pm

Channel

ABC Spark, Freeform
Rating Summary
Marvel's Cloak & Dagger gave us a solid second season full of mystery, allure, and a fresh perspective on Tandy and Tyrone's relationship.
For our individual episode reviews of this past season of Marvel's Cloak & Dagger, click here.
Marvel's Cloak & Dagger gave us a strong second season with an intriguing storyline that quite kept us hooked throughout the ten-episode season. There was a lot of character development surround Tandy and Tyrone, which made the season as superb was it was. While the jury was still out on the first season, this season definitely delivered.
There is something very interesting about the season two plot which took a very deep look into the psyche of a man that wanted power. This power would lead him to do horrible things which eventually spilled over into Tandy and Tyrone's life. Not having read the comic books in which the show is based on, it's unclear whether or nor the season followed any storyline but regardless, the Andre storyline was something else.
On the surface, Andre represented the big bad of the second season but he was extremely multi-layered. Tying in the complication of Tandy and Tyrone's life made the whole story very unique and frightening. Despite there being some weak episodes this season, the ten episodes were still quite enjoyable.
Olivia Holt and Aubrey Joseph really stepped up their game for the second season and made it so easy for the audience to connect to their fears and hardships. Playing Tandy and Tyrone cannot be easy but both Holt and Joseph pull it off seamlessly. Their characters' struggles and their trying to find themselves was so believable as was all of their pain. Kudos to both of them for doing one hell of a job!
Another standout from the season was the character of Brigid/Mayhem played by Emma Lahana. In the first season, she wasn't as front and center as she was in season two, but this season definitely made use of her talents. Seeing her play two different characters and tap into something that's difficult to do for actors was so great. She did a tremendous job and really added to the series, hopefully we see more of her next season!
Season two of Marvel's Cloak & Dagger was a wild adventure that took us through the depths of Tandy and Tyrone's struggles and made us connect with them. The writing, directing, and acting was on par and even stronger than season one making it well worth the watch.
Until next season!
---
Check out my TV blog to read reviews, recaps, and much more! Be sure to follow me on Twitter, Instagram, and like my Facebook page! @watchwithreebs
If you liked this, please read our other reviews here and don't forget to follow us on Twitter, follow us on Instagram, and also like us on Facebook.