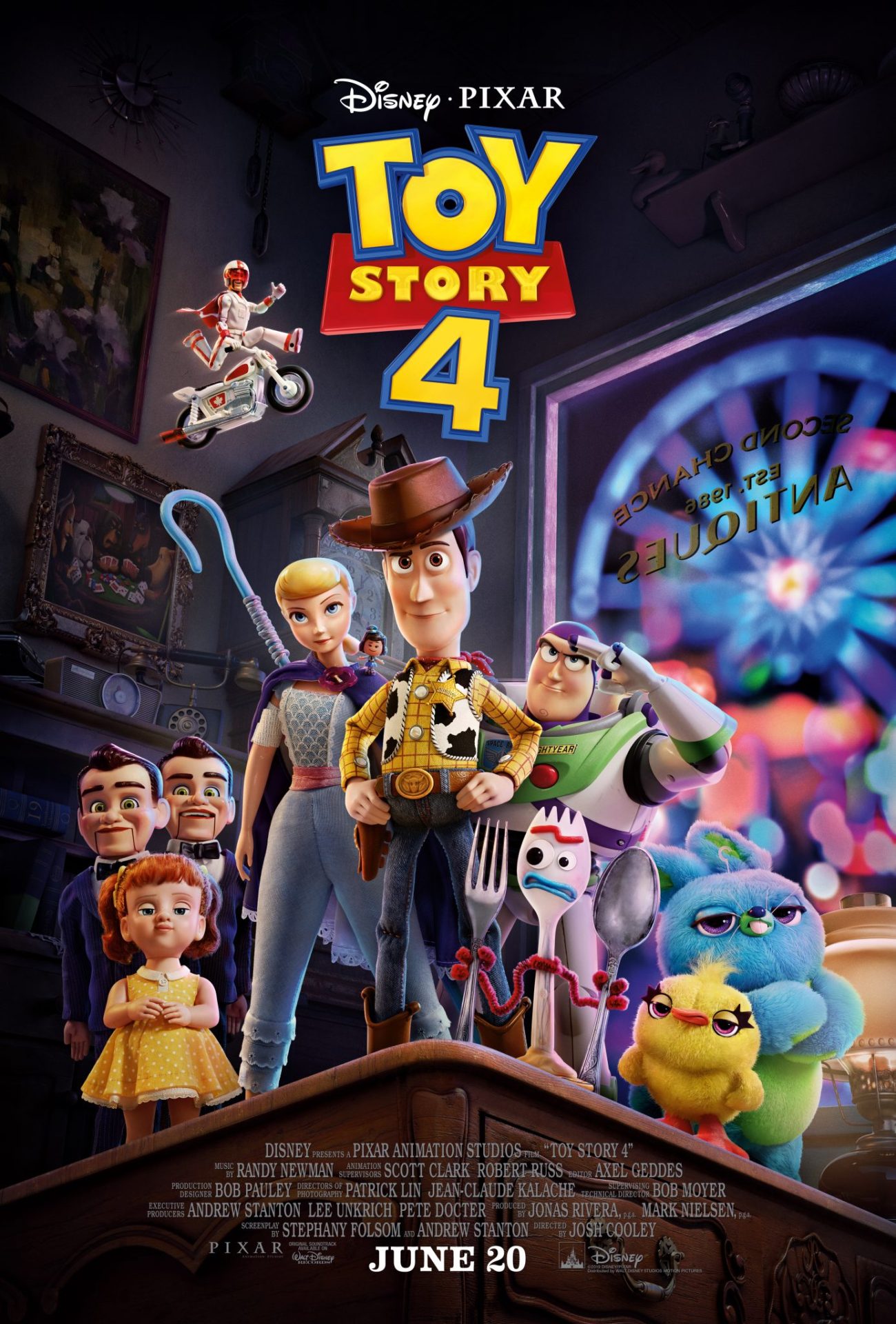 Starring

Tom Hanks, Tim Allen, Keanu Reeves

Writers

Andrew Stanton, Stephany Folsom

Director

Josh Cooley

Rating

G (United States)

Running Time

100 minutes

Release Date

June 21st, 2019
Rating Summary
Toy Story 4 perfectly encapsulates the spirit of the whole series in that it was heartwarming, hilarious, and a heck of a good time.
It seems that the filmmakers behind the Toy Story series love making audiences wait. It wasn't until 2010 that we got Toy Story 3, and now 9 years later, we are finally reunited with Woody & the gang again in Toy Story 4. Without giving too much away, the story of this installment was fairly standard and in line with the previous Toy Story films. There may not be much new here but this was never what the Toy Story series was ever about with the series seemingly retreading certain previously covered themes but rather with different characters.
What makes the Toy Story series so great is its characters and in Toy Story 4, this was no different. The reason that most viewers gets excited about the newest Toy Story film is the opportunity to spend more time with its great characters that we have shared many of our childhoods with but in doing so, we are bound to meet other great characters along the way. The group of new characters that got to meet in this installment may very well be the most interesting and diverse set yet and this was the film's strong suit.
What may be a cause for concern with some viewers is whether or not the fourth installment in the series can follow up the high standards set by the previous three films in the series. One thing that doesn't feel quite as apparent in this fourth installment was the level of emotion that it elicits from the audience. Toy Story 4, while still wildly entertaining, could not quite reach the emotion peak set by Toy Story 3. Although this may not be a big deal to some viewers, that was what made it a personal favorite. Even though this fourth installment doesn't quite feel as personal, it doesn't make it and less of a great film.
The voice cast and the animation this time around are great as usual. All the technical aspects of the film are gold-standard. This is obvious, given that it's a Pixar project. Even when their films aren't great, Pixar still puts in an unparalleled amount of work into the detail of their character and animation design. With every cutting edge advance in technology, Pixar just keeps getting better and better. Toy Story 4 is no different; everything from the landscapes to the character's outfits are very deliberately designed.
At the end of the day, Toy Story 4 is very much a worthy installment in one of the best animated franchises ever. When the first Toy Story began production, it was more about the technological feat of making a computer generated animated film. Two decades later, these films have found a way to both be technologically sophisticated and emotionally appealing. We fell in love with these characters from the first Toy Story and this time around, they are very much the same characters that we adore. Oh, and we get to meet so many other great new characters along the way.
While Toy Story 4 may not reach Toy Story 3's levels of greatness, it's still a heck of a good time nonetheless.
*still courtesy of Disney and Pixar*
---
You can find me on Facebook, Twitter, or Letterboxd!
If you liked this, please read our other reviews here and don't forget to follow us on Twitter or Instagram or like us on Facebook.