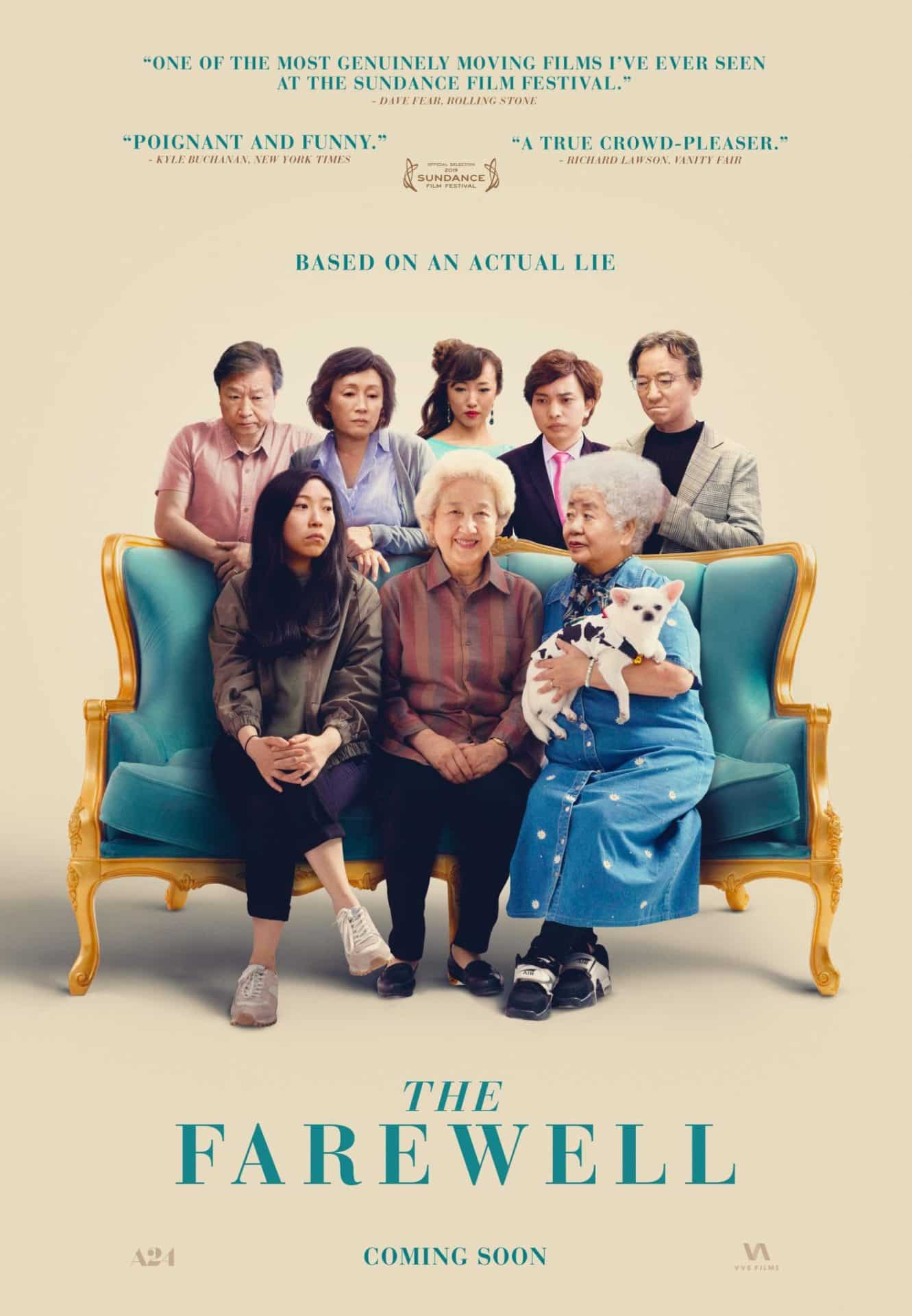 Starring

Awkwafina, Tzi Ma, Diana Lin

Writer

Lulu Wang

Director

Lulu Wang

Rating

PG (Canada, United States)

Running Time

98 minutes

Release Date

July 19th, 2019
Rating Summary
The Farewell is definitely a solid film. While it's great to see a film with a fully East Asian ensemble cast, it's hard to say that it was perfect or life changing in any way.
Very on brand for A24's first acquisition tagged with an MPAA PG rating to be about grief and existentialism!
The Farewell was one of the most noteworthy acquisition titles out of this year's Sundance Film Festival. Lulu Wang's semi-autobiographical tale about grief and family dysfunction took this years U.S. Dramatic Competition by storm, with a $7 million pickup from A24 (which outbid both Amazon and Fox Searchlight, and was taken over an offer from streaming giant Netflix for double the price). Many praised the entire cast and crew, but particularly Awkwafina, fresh off her career-changing role in last year's Crazy Rich Asians. Did it live up to the expectations that the attendees of this years festival set for it? Kind of, but the film doesn't necessarily reach it's maximum potential.
This is not to say that The Farewell is very strong – because it is! The cast, headlined by Awkwafina as Billi, is spectacular. Due to the fact that everyone delivers equally solid performances, it's hard to pinpoint one. However, the Awkwafina excitement is genuine – she brings such a relatability to this story as one of the only native English speaking characters – and provides the ground that western audiences can stand on when watching the film. While not anything life-changing or tremendously thought-provoking, The Farewell's story was great while the simple premise at the center of it all works in the films favor. It lends to a cute story that sustains the film's fairly brief running time quite decently. The film's lessons aren't life changing and the emotion doesn't hit in an extremely powerful fashion but it will gives audiences a warm feeling, almost making them feel like a guest of the wedding at its center – which is quite admirable.
Unfortunately, there are quite a few aspects that bring down The Farewell from being great to just good. Most notably, considering the makings of the plot and how it could have went somewhere much more powerful, it almost feels like the film is missing something. The film may be entertaining throughout, but by the time the end arrives, it doesn't feel like the messages it presented were completely impactful. If the filmmakers could have taken them further, their emotional impact could have been much stronger. Meanwhile, the tonal balance throughout the film was a little strange – it's certainly family friendly but it maintains this very light tone throughout which doesn't quite work for the most part. However, the film's humor was often obstructing the possibility of personally connecting to the film.
The Farewell is slightly disappointing in terms of the raves it's received at the various festivals where it has appeared, but by no means does this diminish what is a fairly solid film. This story is clearly very personal to writer/director Lulu Wang as many of the events appearing in the film actually happened to her (going down in a similar way), so it will be fairly intriguing to see how she handles her future projects that allow for more creative room.
*still courtesy of a24*
---
Follow me on twitter @daniel_azbel and on letterboxd @danthemovieman.
Don't forget to follow us on Twitter and Instagram and like us on Facebook.