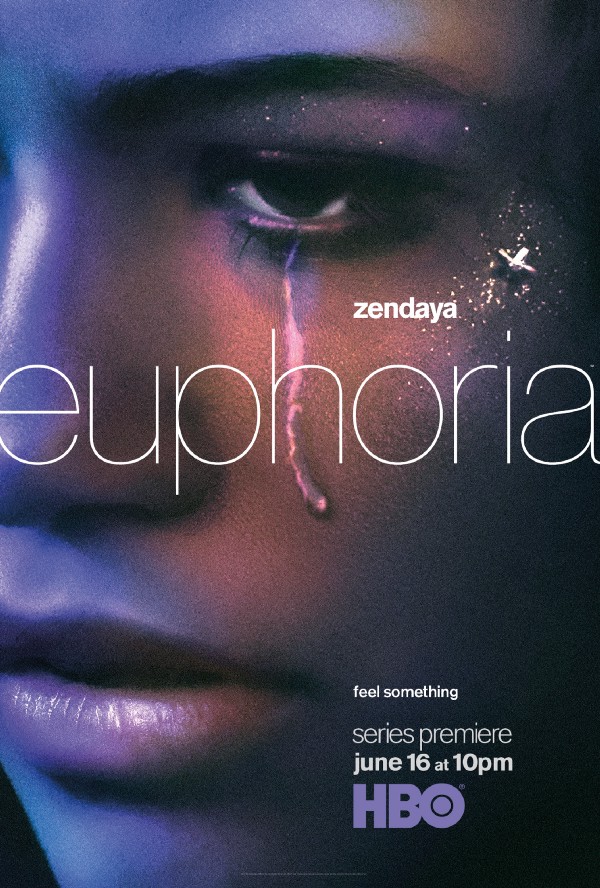 Director

Pippa Bianco

Writer

Sam Levinson

Rating

TV-MA

Running Time

50 minutes

Airs

Sundays 10pm

Channel

HBO Canada, HBO
Rating Summary
The Next Episode was another eventful party episode of Euphoria with plenty of craziness and also plenty of emotion as the plot continues to thicken.
For our review of the last episode of Euphoria, click here.
Synopsis: On Halloween, Jules starts exhibiting concerning behavior; McKay questions his future in football; Cassie spends some time with Daniel; Kat continues to push Ethan away; Nate comes up with a plan. (IMDb)
And so the plot thickens. As the plot gets crazier and awkward and the situations get increasing emotional, the performances and the writing just get better. How is Zendaya not a bigger name by now?
The Next Episode started with Rue narrating McKay's backstories from his humble beginnings being groomed by his father (a theme for the series it seems) who put plenty of pressure on him because of how special and talented he was. He definitely was not like the other football players thanks to his intelligence and ambition. Things would change after he started dating Cassie who he liked how he made her feel but also didn't understand and/or got frustrated with some of her choices (complicated relationships are another theme).
It was Halloween, so of course there's a party. McKay obviously didn't like Cassie's costume. Cassie seemed to not be having fun at a Halloween party. When they returned to his dorm room, they started to have sex until they got interrupted by who appeared to be his football teammates who appeared to be hazing him (by anal penetration). He was definitely not the same afterwards despite trying to act like nothing had happened (while performing particularly rough anal sex).
One day prior at another Halloween party, a newly-sober Rue was having a tough time with the party (especially with Jules' drinking). Gia also happened to be at the same party for which Rue was not happy. She and Lexi (as Bob Ross) scared the bejesus out of Gia's date though. Ethan tried to clear things up with Kat but she shot him down (after some more drinking, he came back and tried again). Rue also cleared things up with Fezco who had no hard feelings after their last encounter. Over the course of the party, Daniel (Keean Johnson), who has had his eye on Cassie (who was wearing the same revealing costume that she tried to wear with McKay) for a while, was watching her.
While Seth and Kat (Seth was an obvious virgin which didn't interest Kat but he would prove his worth until he prematurely ejaculated in his pants) and Cassie and Daniel were getting intimate (Cassie was drunk and didn't want to have sex while Daniel clearly needed her and didn't take her rejection well), McKay showed up to the party. A drunk Jules, jumped in the pool and eventually pulled an unwilling Rue (she was making her feel things she was uncomfortable with) in with her. Meanwhile, Kat was also busy building her cam empire (one regular made her an offer she couldn't refuse). Nate and his family were planning on going to a restaurant but Nate's legal trouble was an issue. Since his troubles began, he had been lost, checking in on Maddy and Jules while hooking up with Maddy at a motel every Friday evening and also printing out nude photos of Jules.
Jules was drinking perhaps after an unsavory encounter with Nate (he was somehow going to use the nude photos against her if she didn't do something for him). Rue was uncomfortable and wanted to leave with Lexi, however, Jules wanted to stay which meant that Rue wouldn't want to leave her there either. Meanwhile, Nate went back to Tyler to intimidate him into going to the police station and confessing that he choked her (he threatened that Maddy would report him for raping her). He would follow through as would Jules who he threatened earlier if she didn't claim to have witnessed Tyler chocking Maddy.
Rue finally knew something was up between Jules and Nate by the way she saw Jules look at him when he and Maddy showed up at the party.
Thanks to some newfound clarity, leave it to Rue to bring everything down.
---
---
If you liked this, please read our other reviews here and don't forget to follow us on Twitter, follow us on Instagram, and also like us on Facebook.