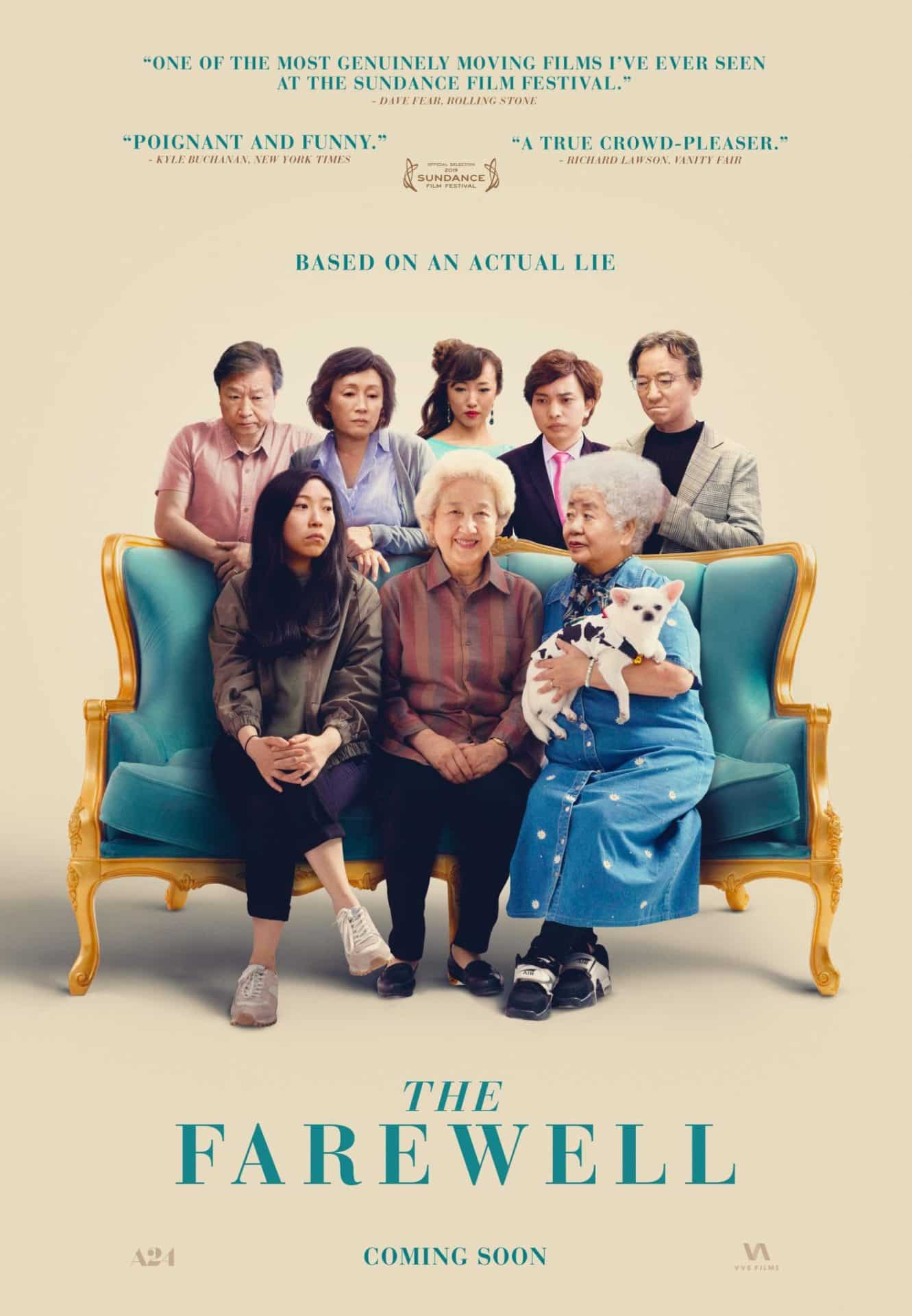 Starring

Awkwafina, Tzi Ma, Diana Lin

Writer

Lulu Wang

Director

Lulu Wang

Rating

PG (Canada, United States)

Running Time

98 minutes

Release Date

July 19th, 2019
Rating Summary
The Farewell is a beautiful family dramedy with plenty of heart and a relatable story that should resonate with most audiences but is over much too soon. You will not want it to end.
For our earlier review of The Farewell, click here.
Much has been reported about The Farewell ever since its premiere earlier this year at the Sundance Film Festival and suffice it to say that all the hype is warranted. Representation is one of the biggest issues in film today. Crazy Rich Asians was definitely a step in the right direction in terms of Asian representation in film and now The Farewell should continue this trend by celebrating the Chinese people and Chinese culture. The film succeeds at this with a feel-good story that was not only entertaining to watch but also runs the emotional gamut. Audiences don't have to be Chinese to enjoy the story as many will surely find themselves relating to its characters.
The Farewell was about a Chinese-American woman named Billi (Awkwafina) who would get the chance to return to her former home in China, that she had to leave from at a very young age, after the news that the matriarch of her family named Nai Nai (Shuzhen Zhao) was diagnosed with cancer and was given weeks to live. What was unique about this whole situation was that the rest of Billi's family had decided to not tell Nai Nai her condition as per Chinese tradition. As an excuse to spend time with her for her final weeks, the family gathered in China with the excuse of an arguably rushed wedding in order to distract Nai Nai from her condition. The contrast between Chinese-American and Chinese cultures became very evident early on (with Billi being our way in) as Billi's family was hesitant to include her as they feared she couldn't keep Nai Nai's diagnosis secret.
This challenge proved to be tough for Billi as she would have to balance her love for Nai Nai, who she was genuinely close with, and the wishes of her family, finding herself in the middle of both fronts. This internal conflict was compelling to watch all while Billi tried to navigate her dysfunctional family and started to reconnect with the home and the people she had to leave behind. This tightrope as well as Billi's journey over the course of the film were the best parts of The Farewell. The story may be undoubtedly sad and should elicit a few tears from audiences, however, it was still very heart-warming as they should still find themselves laughing and cheering along with these characters. The story also attempts to hit depth and some emotional high notes which may not connect with everyone but for the most part, the film managed to find the right tonal balance all the way until the end.
The excellent script along with an ensemble of great performances across the board helped to make The Farewell fun to watch. Awkwafina has already earned plenty of acclaim for her powerful performance here as Billi and rightfully so. In her best performance, she brings a level of likability and relatability to connect to the story while bringing plenty of emotion to support it. On the other hand, many will surely remember a scene-stealing Zhao as Nai Nai, the matriarch of the family. She was hilarious and brought plenty of heart and grace to her performance thus making Nai Nai a memorable character. Ultimately, it was the chemistry of all the actors that would create that compelling family dynamic.
Many will surely be talking about The Farewell for a long time to come.
*still courtesy of A24*
---
If you liked this, please read our other reviews here and don't forget to follow us on Twitter or Instagram or like us on Facebook.