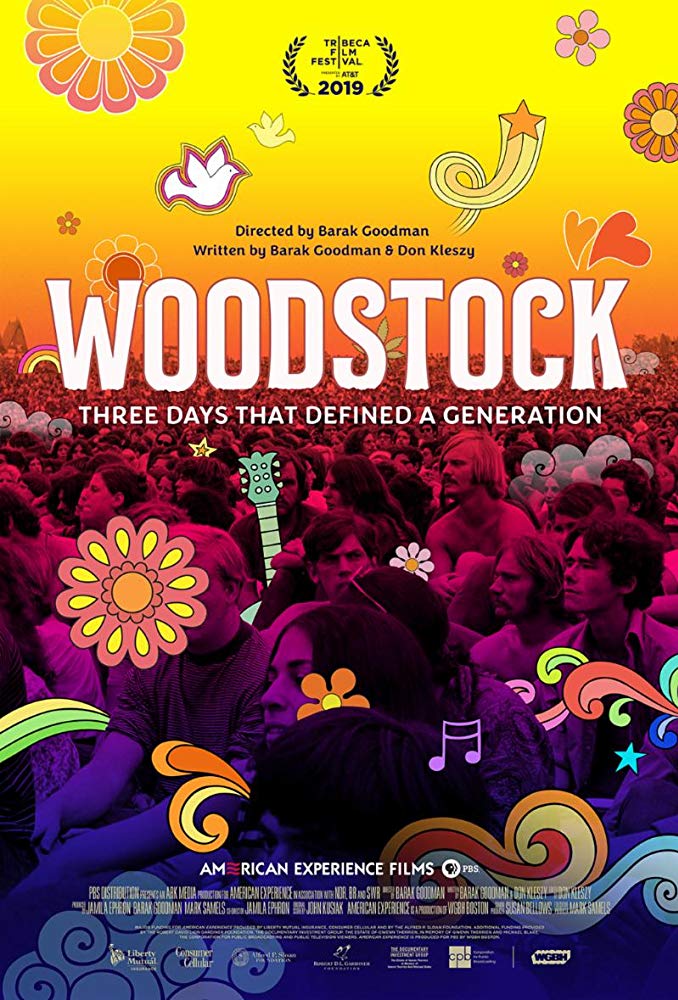 Starring

Joan Baez, David Crosby, Richie Havens

Writers

Barak Goodman, Don Kleszy

Directors

Barak Goodman, Jamila Ephron

Rating

n/a

Running Time

106 minutes

Release Date

August 6th, 2019 (PBS)
Rating Summary
With the last minute cancellation of Woodstock 50, it's not a bad idea to watch Woodstock: Three Days That Defined A Generation if only to fulfill your craving for peace, love and music!
On the 50th anniversary of the well-known cultural sensation that was the original Woodstock music festival, a question is posed – do we really need another Woodstock documentary? Considering it's historical and cultural significance, as well as its teaching in modern day high school history classes, it's definitely one to think about. However, PBS' new film, Woodstock: Three Days That Defined A Generation, based on the festival answers that question with satisfaction – although it may not need to exist, we should be damn glad that it does.
Something about the way Woodstock: Three Days That Defined A Generation is executed, through its use of footage we've already seen, manages to captivate and simultaneously produced new information that many may not know. It's not edited in particularly PBS-esque fashion – there isn't talking heads, but rather narration by those who are interviewed. The way the filmmakers have balanced out the footage and audio makes for a documentary with true focus, and the way that it's more focused on the event than those involved in the film itself creates for something very captivating.
The way Woodstock: Three Days That Defined A Generation plays out like a case study is also quite fascinating, and is a major factor in a lot of the intrigue at hand. Rather than just retell the major events of Woodstock as if it were a classroom doc here, it uses the events to justify the way that the event "defined a generation" – hence the title of the film. It's not just re-feeding us info we already know, but rather, giving us a new reason to listen – and an effective one, at that.
Although it's unlikely that it'll serve that purpose considering the general age of PBS viewers, Woodstock: Three Days That Defined A Generation serves as an excellent gateway of knowledge on the event as much as it's entertaining for those educated on the subject. No information is force-fed to the audience, still retaining an informative quality while being an extremely easy viewing.
You may think there's no need for another Woodstock film in your life, but considering how entertaining this one is, as well as it's justifiable purpose of existence, Woodstock: Three Days That Defined A Generation is one you should definitely give a chance – just like peace!
---
Follow me on twitter @daniel_azbel and on letterboxd @danthemovieman.
Don't forget to follow us on Twitter and Instagram and like us on Facebook.