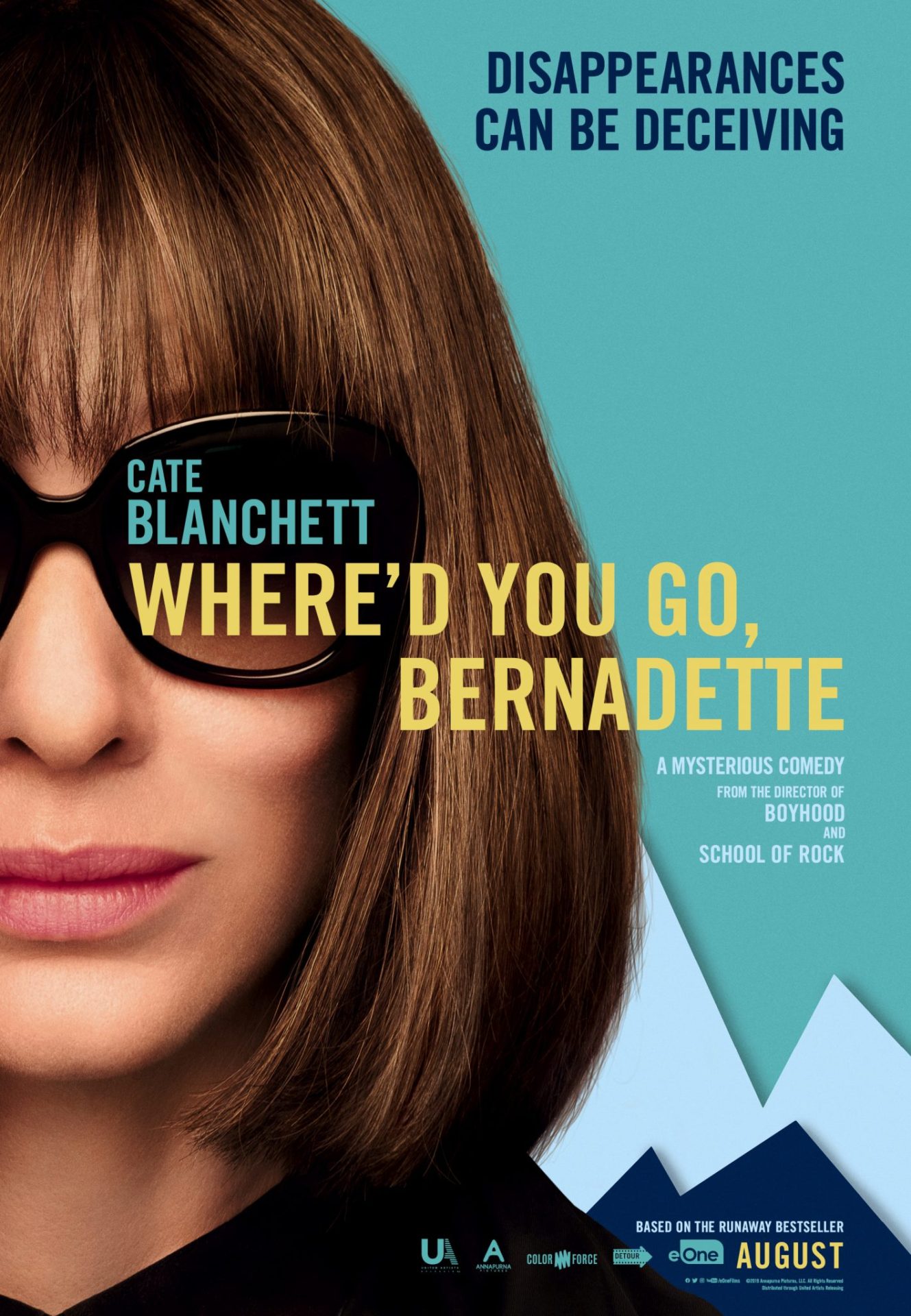 Starring

Cate Blanchett, Judy Greer, Kristen Wiig

Writers

Richard Linklater, Holly Gent, Vincent Palmo Jr.

Director

Richard Linklater

Rating

PG (Canada), PG-13 (United States)

Running Time

130 minutes

Release Date

August 16th, 2019
Rating Summary
Where'd You Go Bernadette is a decent albeit derivative dramedy with a few laughs but is ultimately let down by a mediocre script that not even a superb performance from Cate Blanchett can fully save.
For our earlier review of Where'd You Go Bernadette, click here.
Where'd You Go Bernadette has gotten a bad rap since its initial release two weeks ago, perhaps justifiably so after a troubled production and a mid-August release date. Some of its mixed reaction may be warranted but it was nowhere near as bad as the apparent consensus opinion. Just to be clear, this film still had its fair share of problems, however, they were nowhere near as damning as there was still some fun to be had here. In the end, what was surely a moot point was that Where'd You Go Bernadette could have been so much more considering all of those involved and the film's source material, a book of the same name by Maria Semple.
Not having read the source material, it's tough to speak to the authenticity of Where'd You Go Bernadette (though many have made claims to its lack thereof) but the story has more or less been played out countless times before. While this alone is fine, the film decides to throw in far too many subplots (which aren't even worth mentioning) without giving us little to no character development to support it which only worked to muddy the narrative and make it harder to follow or even care about most of it. The story at its center was of course about a woman named Bernadette Fox (Blanchett) who had hit a rut in her life personally speaking.
Fox was a quirky, yet flawed, character and there was definitely something beneath the surface but instead of focusing on how this came to be, it only seemed interested in rushing to the inevitable moment implied by the film's title which will already be clear to anyone who has read the book or seen any of the film's promotional material (wished the latter didn't give it away). However, the muddied story and lack of character development that led to this took away most of its emotional impact. What was so disappointing about Where'd You Go Bernadette was its apparent disinterest in telling Fox's story while overrelying on narration (not from her) and awkward tonal shifts. Despite this, she was still an interesting character who was fun to watch so it was a shame that we didn't get enough of her here.
Even with its many problems, Where'd You Go Bernadette was still somewhat entertaining with plenty of funny moments but what would ultimately help mask some of its faults was Blanchett's superb performance as Fox though she could only do so much. Her undeniable screen presence and underrated comedic timing made her so fun to watch and still care about her character even if the film arguably gave us little reason to do so. At the end of the day, this was Blanchett's film which was fine so don't expect much from anyone else here.
Where'd You Go Bernadette may not be all gloom and doom but it's still worth checking out as long as audiences temper their expectations.
*still courtesy of eOne*
---
If you liked this, please read our other reviews here and don't forget to follow us on Twitter or Instagram or like us on Facebook.