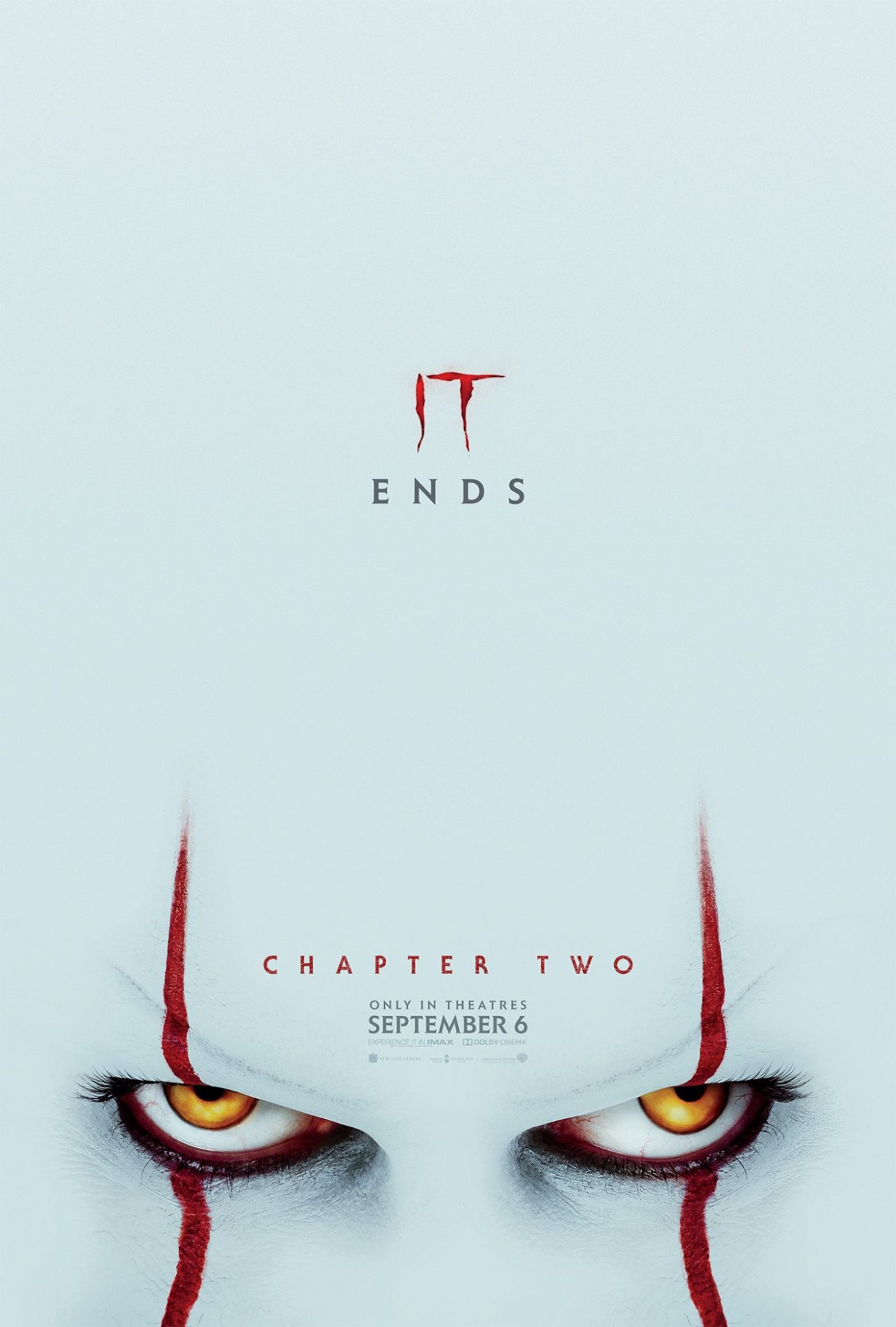 Starring

Jessica Chastain, James McAvoy, Bill Hader

Writer

Gary Dauberman

Director

Andy Muschietti

Rating

14A (Canada), R (United States)

Running Time

169 minutes

Release Date

September 6th, 2019
Rating Summary
IT Chapter 2 is an entertaining albeit slightly too long conclusion that arguably holds on to the past a little too much and loses some of the original's charm but in the end provides just enough thrills and it's stellar adult cast certainly does not disappoint.
2017's It (revealed to be Chapter One) was a great horror film, of course based on Stephen King's behemoth book of the same name, that surprisingly worked just as good if not better as a coming of age story. The original set a rather high bar but ended with an incomplete story. In a year of divisive big finales across film and television, It Chapter Two, hopes to give this story and its characters the send-off they deserve. Those who've read King's book already have a pretty good idea how this one more or less goes, however, the film still offers a fair share of thrills though takes a little too long to get there.
Perhaps the best part of the original film was its younger cast. Now that the story of It Chapter Two takes place 27 years after the original with the film recasting the younger characters with a stellar cast of adult actors, that doesn't mean that this sequel has forgotten the original's younger cast as they still play a significant role here. This choice would prove to be both a positive and a negative. While it was certainly nice to see them again (they did not miss a beat), this film's preoccupation with the past would also hold it back in terms of the present.
As mentioned, It Chapter Two saw the now adult Losers Club back in Derry 27 years after their last encounter with Pennywise (Bill Skarsgård) after the evil clown made his triumphant (and much more brutal) return. Suffice it to say that things have changed for these characters after 27 years (they would not be quite the characters we remembered) which would definitely change their dynamic. They may have made a promise 27 years prior to stop Pennywise if he were ever to return but this wasn't as clear-cut as it seemed. In the end, regardless of their age, whatever they would need to do, they would have to do it together.
The biggest problem with It Chapter Two was arguably its running time, clocking in at nearly 3 hours. Its bloated story would lose its way, particularly in the middle of the film, as the film weaved in both the past and the present into the narrative while touching several problematic issues in an arguably gratuitous way. Favoring the former over the latter (we already got a film with the younger characters) took away from the character development of the adult characters who were not nearly as interesting seeing that they are pretty much the same as their younger counterparts. That may be the point but it would have been nice to see more.
That's not to say that It Chapter Two was lacking in drama since there was plenty to be had here as dangling plot threads from the original saw some resolution here. The question with that is do all of these still matter? It definitely wasn't as impactful this time around because the adult characters weren't as easy to connect with. This was only a slight negative as the great chemistry between its stellar cast. The film may have took a long time to get going but once it did, they picked up significantly with an incredibly tense and over-the-top climax.
Just like the original film, It Chapter Two still had a decent balance between lighter and heavier moments. The film was certainly scary but it was also hilarious at time. Ultimately, none of it would have worked nearly as well if not for the great performances across the board. The great chemistry between the adult actors made them fun to watch. Each had their moments, however, the real scene-stealer was Hader using his comedic talents (and more) as adult Richie.
At the end of the day, It Chapter Two may not reach the same heights as the original but was still a fitting conclusion in its own right despite being a little too bloated.
*still courtesy of Warner Bros.*
---
If you liked this, please read our other reviews here and don't forget to follow us on Twitter or Instagram or like us on Facebook.