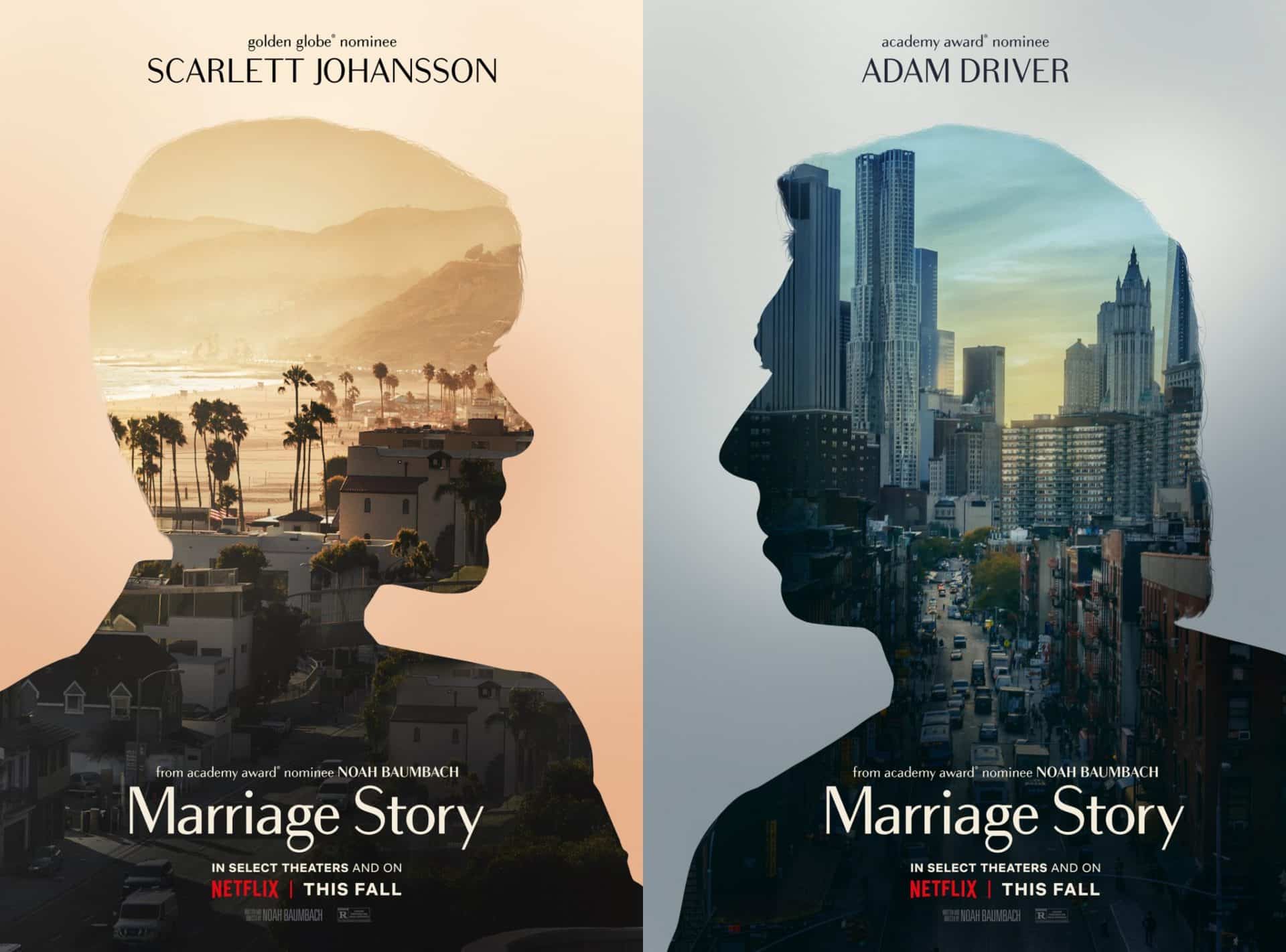 Starring

Scarlett Johansson, Adam Driver, Laura Dern

Writer

Noah Baumbach

Director

Noah Baumbach

Rating

PG (Canada), R (United States)

Running Time

136 minutes

Release Date

December 6th, 2019
Rating Summary
Marriage Story is a fantastic dramedy that excels on just about every level from the writing, directing, score, and performances led by Scarlett Johansson and Adam Driver.
This will be one of many reviews during this year's Toronto International Film Festival, to keep up with our latest coverage, click here.
Every year, there are a few films that are firing on all cylinders. One of this year's films that definitely fall into this mold is Noah Baumbach's Marriage Story. While there has already been plenty of buzz surrounding this film on multiple fronts (writing, directing, acting, and score just to name a few), those assertions are definitely warranted as this film will surely garner many award nominations in multiple categories come award season. Perhaps the main reason why the film was as compelling was how grounded and real it was. In terms of the story, it's pretty self-explanatory based on the title as it deals with marriage and its subsequent disillusion. As the above trailers indicate, there is plenty of good as well as bad but at the center of it all are people.
Marriage Story follows Nicole (Johansson) and Charlie (Driver), a New York City married couple who seemingly were in love. However, things were not quite as they seemed as deeper-seeded issues within their marriage led them to eventually fall out of love with one another, leading to them wanting to divorce. Over time, the signs became increasingly clear as they were drifting apart from one another but their relationship was ultimately more complicated than that, especially with a young son to contend with. Watching the evolution of Nicole and Charlie's relationship play out from either perspective was compelling to watch because each character was so well-written and deep. The writing makes it hard to pick sides (not that you have to).
As mentioned, the writing was spectacular but strong writing needs strong acting to bring the words to life and this was definitely the case here. Though the film was sometimes hilarious, emotional, and heartfelt, the acting was up to the task, led by the excellent performances of Johansson and Driver as Nicole and Charlie with the former being a career best. With the film featuring a lot of closeups, they each brought plenty of emotion across countless strong scenes. They were simply dynamite together. Meanwhile, Dern provided a scene-stealing performance as Nicole's divorce lawyer Nora Fanshaw.
You owe it to yourselves to check out Marriage Story once it his Netflix this December.
*still courtesy of Netflix*
---
If you liked this, please read our other reviews here and don't forget to follow us on Twitter or Instagram or like us on Facebook.