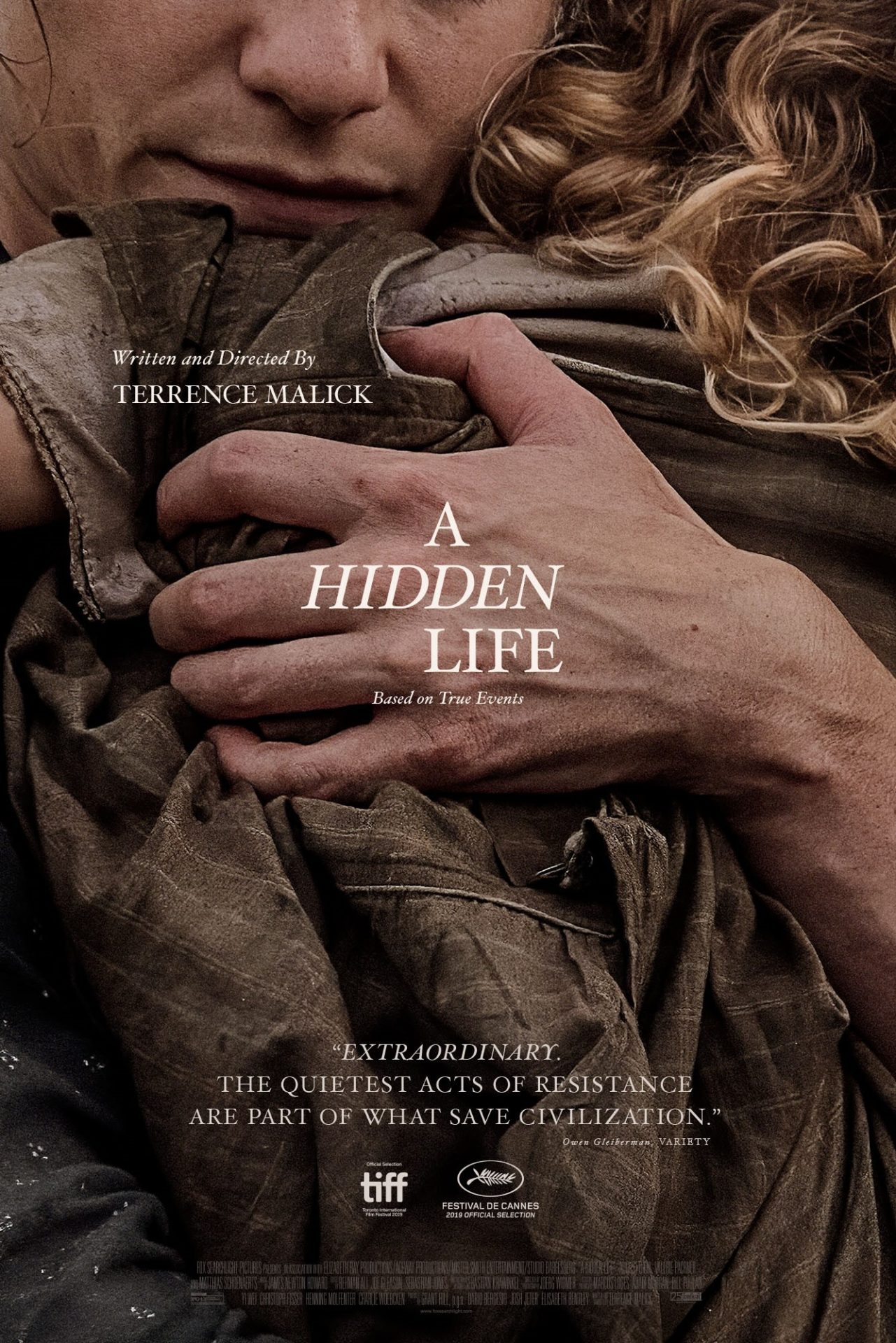 Starring

August Diehl, Valerie Pachner, Michael Nyqvist

Writer

Terrence Malick

Director

Terrence Malick

Rating

PG (Canada), PG-13 (United States)

Running Time

173 minutes

Release Date

December 13th, 2019
Rating Summary
A Hidden Life is a watch that will refuse to leave your subconscious thoughts days and weeks after leaving the theatre. A return to form for Malick.
This will be one of many reviews during this year's Toronto International Film Festival, to keep up with our latest coverage, click here.
A Hidden Life follows the true story of the Jägerstätter family through World War II, and how their lives rapidly change after Franz (Diehl), the father, refuses to fight on behalf of the Nazi's, is truly a return to form for Malick. With this film, he is back to his roots of crafting atmospheric, emotionally-captivating films about how groups of certain individuals deal with life around them. However, he manages to still apply some of the more chaotic tactics he picked up creating the post TToL trilogy. This leads the entire narrative to consistently attack audiences emotionally and physically in the most visceral sense; it's quite overwhelming, in the most poignant of ways.
Malick's vision here is quite careful and intricate. This was a pleasant surprise due to the fact that he's been spearheading some of the most "anything-goes-cinema" in recent years. Most notably, the way every shot is framed feels as though paragraphs on paragraphs can be written about what it all means on a grander scale. All these elements combine to prove that Malick has quite possibly reached a peak in his career in terms of his power while telling a narrative. A Hidden Life serves as a momentous accomplishment strictly for that reason alone, not even mentioning the fact that this is probably Malick's most empathetic film to date as he truly takes a dive into the deep end regarding the psychological toll the situation is taking on those involved.
With A Hidden Life, there's a certain wavelength that Malick shoots into the eyes of his audiences that's dazzling and important. This is going to be Malick's return to the Academy's recognition of him, and this reviewer couldn't be more for it. Especially because of the incredible intimacy of the tale, and how strongly Malick's chaotic voice transmits the feelings of great pain.
A Hidden Life should be one of your top priorities at the festival!
*still courtesy of Fox Searchlight*
---
Follow me on twitter @ScangaBen and on letterboxd @theccritic.
If you liked this, please read our other reviews here and don't forget to follow us on Twitter or Instagram or like us on Facebook.