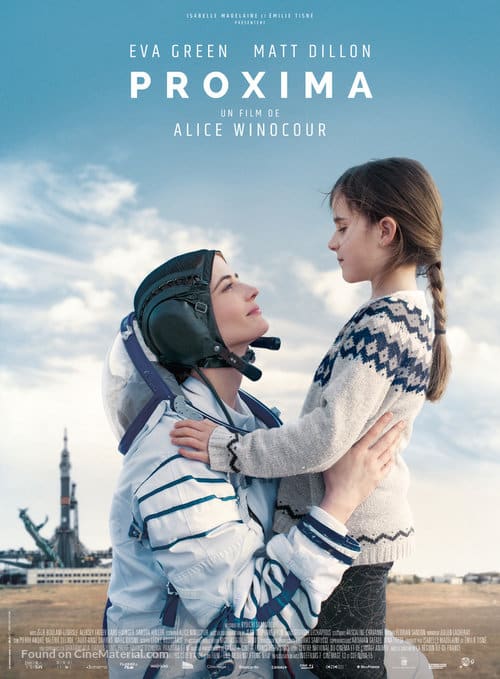 Starring

Eva Green, Matt Dillon, Sandra Hüller

Writers

Alice Winocour, Jean-Stéphane Bron

Director

Alice Winocour

Rating

n/a

Running Time

107 minutes

Release Date

n/a
Rating Summary
Proxima is compelling space drama that may not be particularly new but is saved by an excellent performance from Eva Green.
This will be one of many reviews during this year's Toronto International Film Festival, to keep up with our latest coverage, click here.
Intentional or not, the French space drama Proxima would be the perfect companion film to another entry in this year's festival, the mixed Lucy in the Sky. Fair or not, these films will be compared to one another. On the surface, the parallels between both film are quite obvious (those who have seen Lucy in the Sky will surely notice more) but this film is much less erratic and more straightforward narratively. The story may not be particularly new, however, it was still compelling to watch, relying on a strong character-centric one propelled by a dynamic lead performance.
Proxima followed an astronaut named Sarah (Green) as she prepared for an upcoming mission upon the international space station. Being an astronaut was a source of pride for her, wanting to be one during a time when female astronauts was rare. While she was more than worthy, she would still have to prove herself to her fellow male astronauts and the unfair double standard against her. Meanwhile, Sarah was also very close to her young daughter Stella (Zélie Boulant). All that Sarah wanted to do was go to space but being away from Stella was very hard for her. However, the intense preparation needed to prepare for her latest mission was just as if not more daunting. While she was undertaking that preparation, if was hard for Sarah to not think of Stella at the back of her mind. It was easy to feel for her though the distraction would get in the way, putting her future in doubt.
The best part of Proxima was Green's excellent performance as Sarah. She truly was the driving force of the film and was compelling to watch, giving it humanity thanks to her incredible likability and presence. It would not have worked nearly as well without her. This was undoubtedly her film but in terms of supporting performances, Dillon was good as an American astronaut named Mike and had great chemistry with Green in limited screen time and Boulant was also good as Stella.
Proxima may not be new but in a long line of familiar stories saved by strong central performances, this one is better than most.
*still courtesy of TIFF*
---
If you liked this, please read our other reviews here and don't forget to follow us on Twitter or Instagram or like us on Facebook.