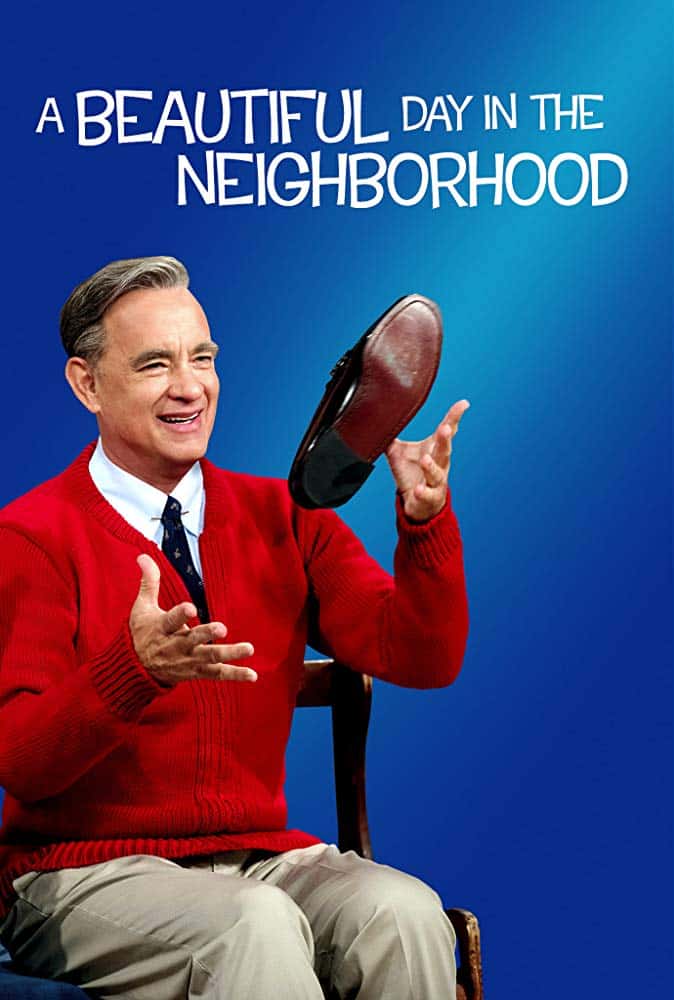 Starring

Tom Hanks, Matthew Rhys, Susan Kelechi Watson

Writers

Micah Fitzerman-Blue, Noah Harpster

Director

Marielle Heller

Rating

n/a

Running Time

107 minutes

Release Date

November 22nd, 2019
Rating Summary
A Beautiful Day in the Neighborhood is a prototypical feel good story that will tug on the heartstrings. Its excellent performances, script, and direction should make it a real contender come award season.
This will be one of many reviews during this year's Toronto International Film Festival, to keep up with our latest coverage, click here.
After last year's fantastic documentary Won't You Be My Neighbor?, the resurgence of famed children's television icon Fred Rogers continues with A Beautiful Day in the Neighborhood. This film, which wasn't quite a biopic (which was probably for the best), sees Tom Hanks, arguably the nicest actor working today, playing one of the nicest people that has ever existed in Mr. Rogers and he certainly does not disappoint. However, he is not the focal point of this film (perhaps a good choice after the recent documentary) but in the end, the film still found a way to respect the icon and his world and highlight his impact on society which would also impact the film's story.
A Beautiful Day in the Neighborhood follows a magazine investigative journalist named Lloyd Vogel (Rhys) who begrudgingly accepts an assignment that involved writing a piece on Fred Rogers (Hanks) about heroes. This was something that baffled Vogel as he didn't seem to take Rogers seriously. It would not be until Vogel traveled to Pittsburgh to enter Rogers' world that he began to see the impact he had on others, especially children. Rogers was a complex and not necessarily straightforward man to talk to, however, the more time he and Vogel spent together, the more either man was fascinated by the other. Meanwhile, Vogel had troubles of his own with his estranged father Jerry (Chris Cooper) that Rogers couldn't help but hone in on.
A Beautiful Day in the Neighborhood may not be overly new but was still incredibly compelling to watch. Based on the film's subject matter, the emotion wasn't much of a surprise, however, the film was also surprisingly funny at times. Ultimately, the best part of the film was its script and excellent performances and chemistry across the board, specifically from Hanks and Rhys as Rogers and Vogel. Hanks may not quite look like Fred Rogers, however, he definitely stole scenes thanks to his sheer embodiment of Rogers' personality and spirit. Rhys held his own alongside Hanks with a powerful arc of his own.
At the end of the day, A Beautiful Day in the Neighborhood was a beautiful film that will pull on the heartstrings while respecting the legend of Fred Rogers. Tom Hanks can do no wrong.
*still courtesy of Sony Pictures Entertainment*
---
If you liked this, please read our other reviews here and don't forget to follow us on Twitter or Instagram or like us on Facebook.