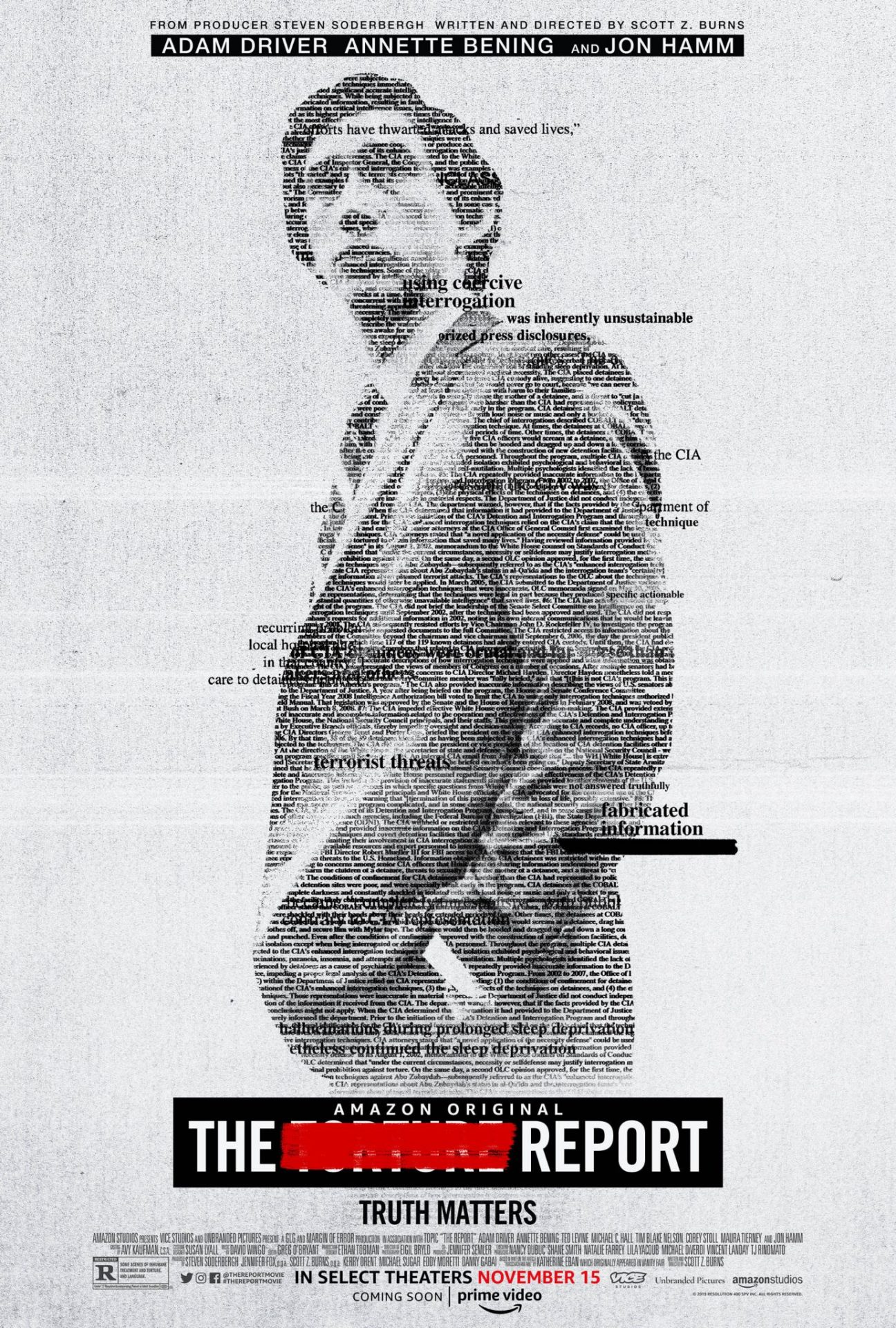 Starring

Adam Driver, Annette Bening, John Hamm

Writer

Scott Z. Burns

Director

Scott Z. Burns

Rating

R (United States)

Running Time

119 minutes

Release Date

November 15th, 2019
Rating Summary
The Report was a powerful real-life thriller led by sensational performances from Adam Driver and Annette Bening.
This will be one of many reviews during this year's Toronto International Film Festival, to keep up with our latest coverage, click here.
Who knew that the truth would be so shocking? September 11th, 2001 is one of the worst days in this world's history. Ever since then, there have been countless investigations along with plenty of speculation about what may have led to that devastating attack, leading to some closure. However, since then there has been even more information unearthed that implied that the so-called truth may or may not have been acquired through not so legal means and that what we have been told was the truth may not or may not be the real and/or whole truth. Based on a true story, The Report is based on the real-life report from Senate staffer Daniel Jones focusing on the CIA's use of torture following the September 11th terrorist attacks.
The Report follows Jones (Driver), a staffer tasked by Senator Diane Feinstein (Bening) to lead a team to investigate the CIA. Suffice it to say that things were not easy for Jones and his team, dealing with such a sensitive subject as September 11th while also living in an incredibly divided political climate. That powers that be of the time were not taking Jones' investigation lightly as the fate of the people in charge laid in the balance (at least theoretically). They would nothing but obstruct and/or interfere in the investigation to a frustrating degree. Despite this, Jones remained undettered as the target on his back grew larger and larger. Starting as an impartial investigator, it clearly became increasingly difficult to do so over the course of the film and understandably so as the truth and what other have done to keep it a secret was hard not to react to. This was both as frustrating and heartbreaking for Jones as it was for us audiences.
The best part of The Report easily was Driver's excellent lead performance as Jones. He single-handedly carries the film with a dynamic and relatable turn. The film would not have worked nearly as well without him as our connection with Jones makes the story and its many twists and turns engaging to watch and that was because of Driver (and also the great script). Meanwhile, the rest of the cast were solid across the board though Bening stood out with a powerful performance as Feinstein.
In the end, The Report was a tough watch in the best way possible that will anger as much as captivate.
*still courtesy of Amazon Studios*
---
If you liked this, please read our other reviews here and don't forget to follow us on Twitter or Instagram or like us on Facebook.