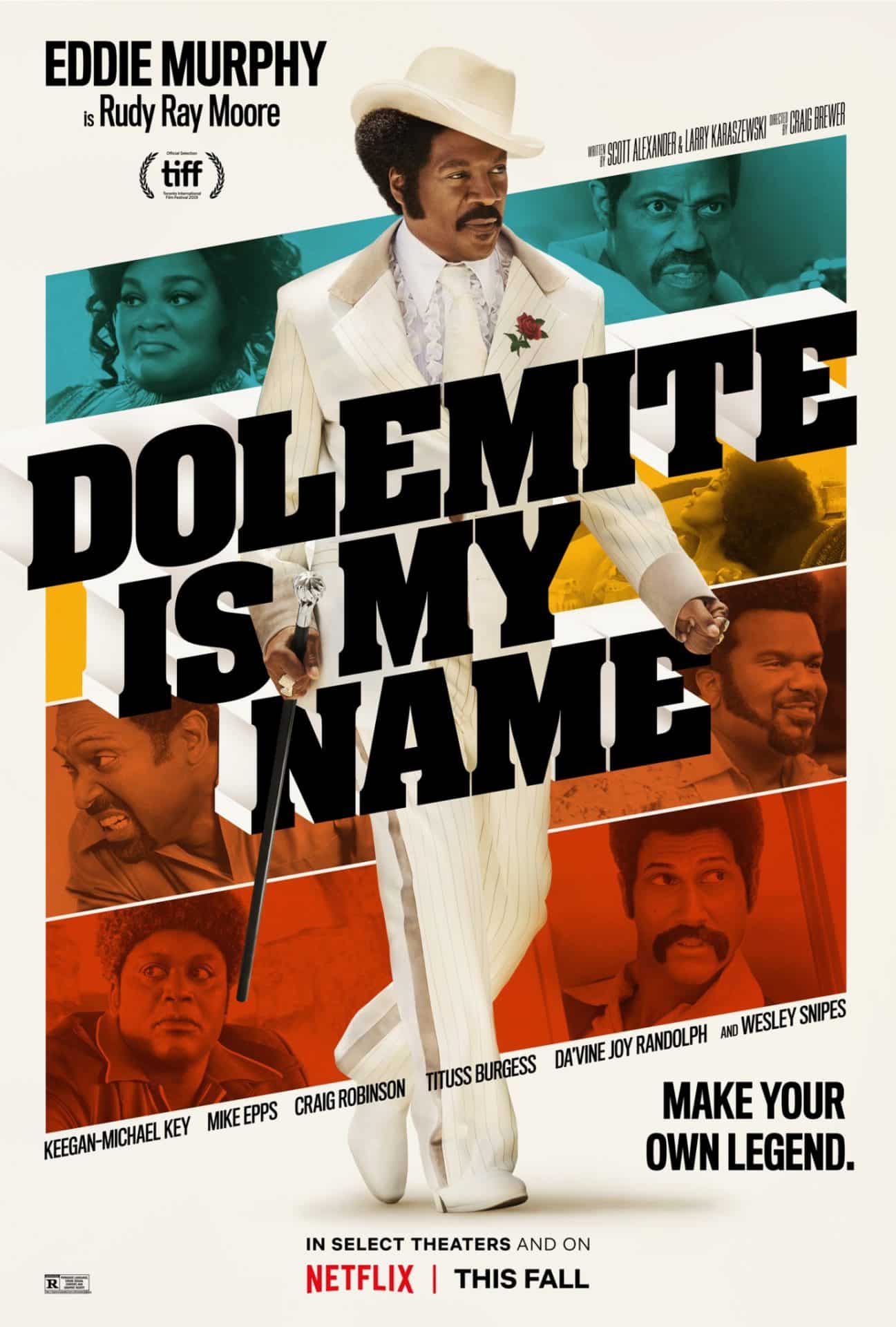 Starring

Eddie Murphy, Keegan-Michael Key, Wesley Snipes

Writers

Scott Alexander, Larry Karaszewski

Director

Craig Brewer

Rating

R (United States)

Running Time

118 minutes

Release Date

October 25th, 2019 (Netflix)
Rating Summary
Dolemite Is My Name is a hilarious retro comedy with plenty of style that takes the familiar formula of The Disaster Artist and gives it a blaxploitation twist tied together by a sensational lead performance from Eddie Murphy.
This will be one of many reviews during this year's Toronto International Film Festival, to keep up with our latest coverage, click here.
After being nearly nonexistent this last decade, comedy legend Eddie Murphy is finally back in the discussion with a return to form thanks to Netflix's Dolemite Is My Name, a film that perfect utilizes Murphy's comedic talents. This film, based on the making of the classic blaxploitation film of the same name, whose arguably offensive subject matter certainly won't be for everyone in the end is a hilarious celebration of 1970s African-American culture with a Disaster Artist kind of twist though with plenty more heart. Even if the film's humor may be difficult to get behind for some audiences, they should still get behind what essentially is a film about a group of characters trying to live out their dreams.
Dolemite Is My Name follows a rapper and aspiring comedian named Rudy Ray Moore (Murphy) who simply wanted to entertain but just needed his big break. Things quickly changed for him after finding himself a new on stage persona named Dolemite. Dolemite was incredibly foul-mouthed and offensive, however, was still a big hit among African-American audiences. Not satisfied with being a niche act, Moore wanted more. His need to increase his exposure to a wider audience led him to make a film despite no knowledge whatsoever about the filmmaking process. During a time of racial inequality, an African-American film was still considered a risk and not guaranteed to be a success. Despite this, Moore soldiered on and through his initiative and sheer determination, he and his friends would somehow overcome all the obstacles along the way and get Dolemite Is My Name made.
Dolemite Is My Name was not only touching but it was also hilarious to watch though the film will surely appeal more to Rudy Ray Moore and blaxploitation fans. The excellent chemistry of its incredible cast made it fun to watch, however, the best part of the film is Eddie Murphy's sensational performance, commanding the screen as the flawed Moore. He truly was a larger-than-life character with such a dynamic personality that was a blast to watch thanks to the film's sharp script and direction that got perhaps the most out of his abilities. Meanwhile, Snipes delivers a scene-stealing performance of his own as the eccentric director of Dolemite Is My Name, D'Urville Martin.
Welcome back Eddie Murphy!
*still courtesy of Netflix*
---
If you liked this, please read our other reviews here and don't forget to follow us on Twitter or Instagram or like us on Facebook.