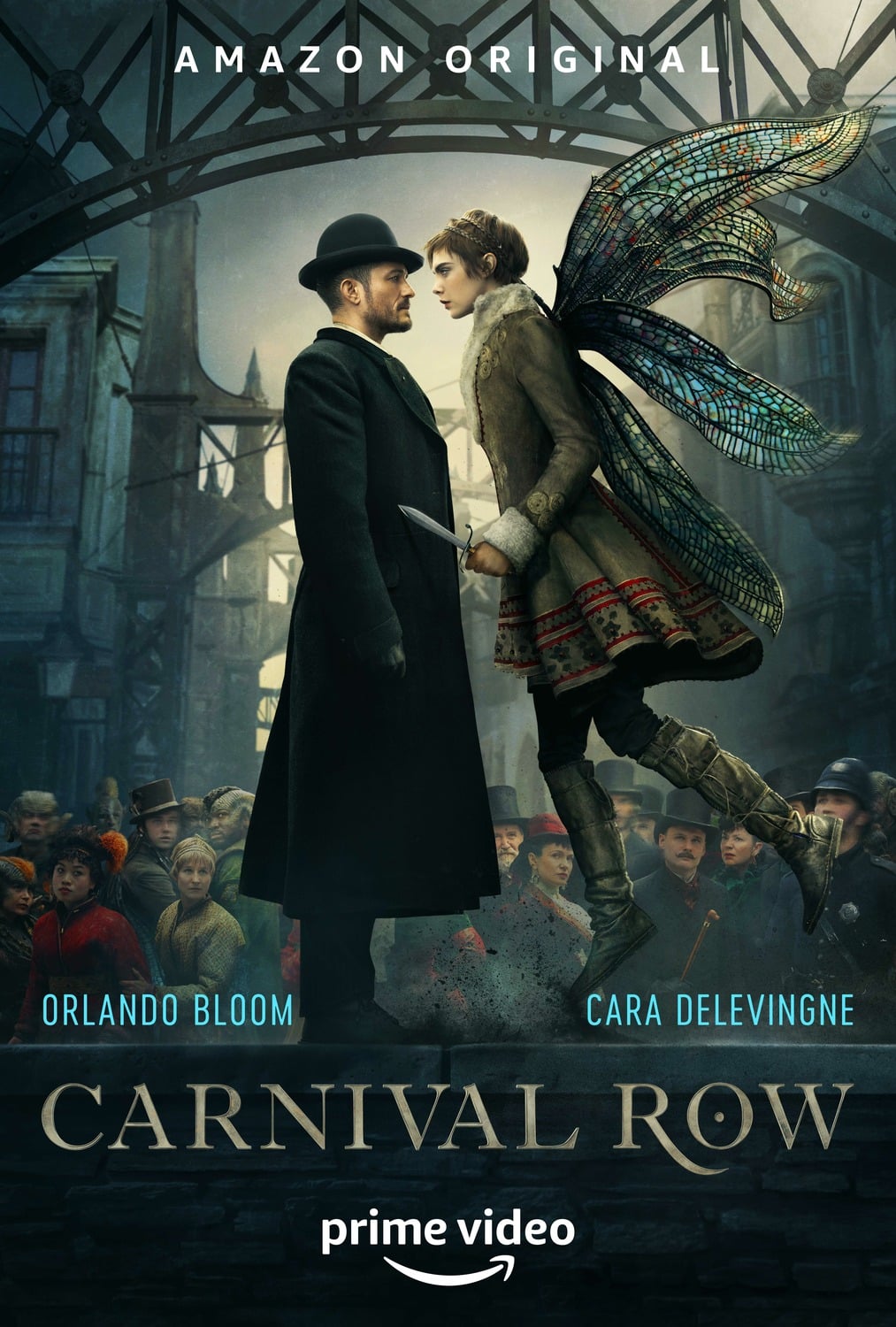 Creator

Travis Beacham, Rene Echevarria

Rating

TV-MA

Episodes

8

Running Time

480 minutes

Channel

Amazon
Rating Summary
Carnival Row Season One is a well-crafted Sherlockian crime infused with a steampunk fantasy setting. The story, filled with a ton of strong and well-developed themes is placed in an immersive and grounded fantasy world with some entertaining performances. Unfortunately some of the characters do not feel fully realized in some of their half-baked subplots.
After seeing the somewhat disappointing trailer countless times at the theatre, the idea of watching this show grew on me. Reading the synopsis made it more intriguing, especially with its unique fantasy world, but would this show be a Sherlock Holmes meets Game of Thrones success or rip-off? A short eight episode season later and there is a clear answer.
The first season of Carnival Row, set in a neo-Victorian city in a supernatural world, follows the story of human detective Rycroft Philostrate (Orlando Bloom) who rekindles a dangerous relationship with faerie Vignette Stonemoss (Cara Delevingne). After the government turns its head to a string of deaths in its lower class, Rycroft and Vignette dig deeper into this serial killer's motives. This investigation causes them to discover more about the unstable peace between the humans and supernatural species and how close it truly is to boiling over.
The simple answer to the question is no Carnival Row is not the next Game of Thrones by any means, but it works as its own fantasy series nonetheless. The atmosphere is amazing creating an immersive, steampunk fantasy world that is filled with extensive lore and a grounded, intricate narrative. This narrative deals with a layered plot that focuses on not only a detective-noir style story, but also the themes of immigration, refugees, politics and propaganda in a stylistic way.
The large cast allows the story to explore these themes from a variety of social classes and supernatural races. Thankfully the cast is more than up for the task as they bring some strong performances. While Bloom and Delevingne are the headliners of this series, the season is made better by the appearance of Jared Harris, Indira Varma and David Gyasi. Each of these actors bring some much needed depth to their characters because the cracks in these series lie within the writing.
The story seems half-baked at times with some of the narratives losing steam part way through the season. This is unfortunately paired with some underwhelming and underdeveloped characters that seem not fully realized and while that can sometimes not be an issue it is for a television series that needs to rely on investible and deep characters.
Carnival Row is no Game of Thrones, but its tone, style and world bring story more reminiscent to that of Penny Dreadful.
What did you think of Carnival Row? Was it a good fantasy series? Let me know in the comments!
*still courtesy of Amazon*
---
If you liked this, check out my YouTube channel The Film Fanatic, my other reviews and my website!
Don't forget to follow us on Twitter and Instagram and like us on Facebook.