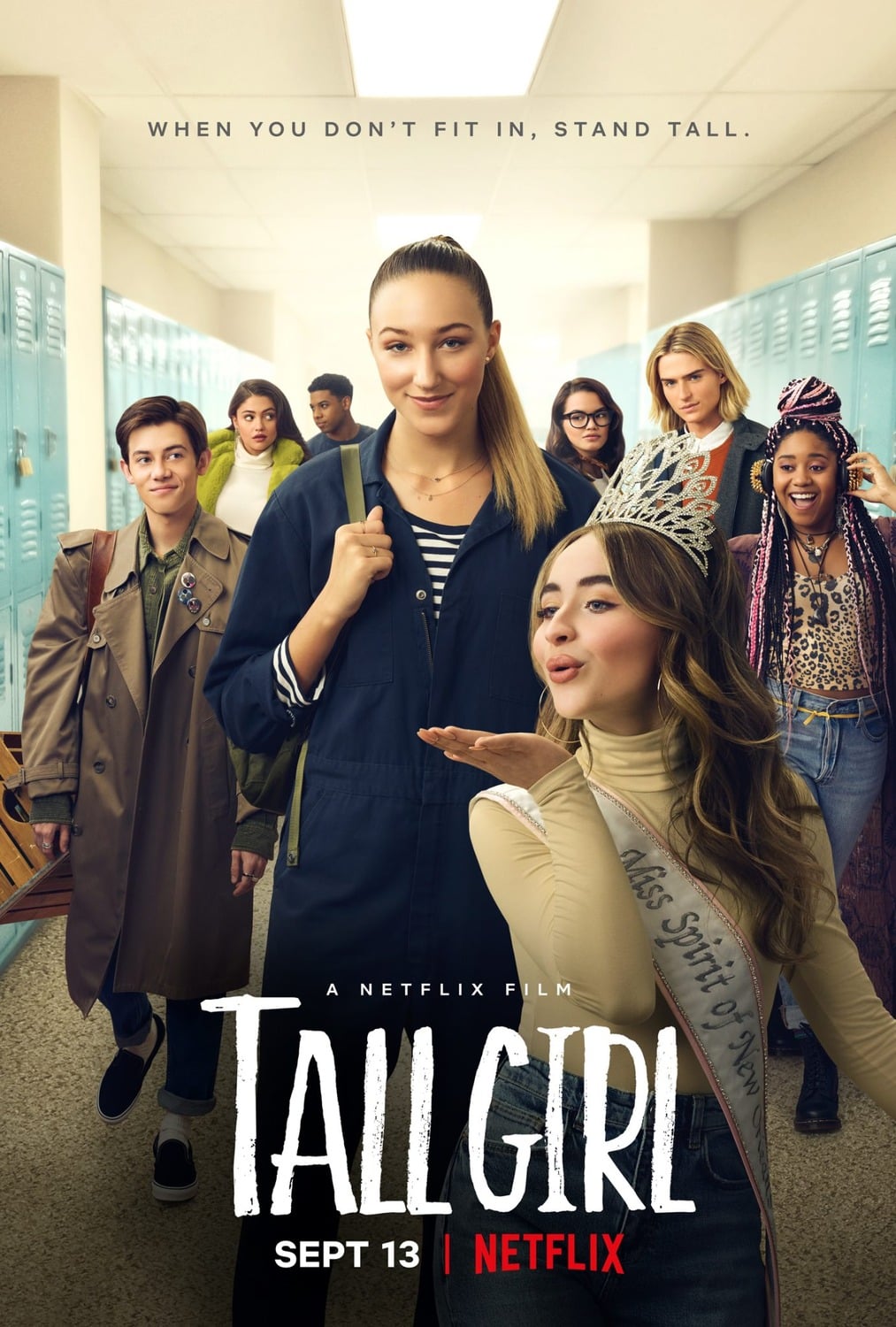 Starring

Ava Michelle, Griffin Gluck, Sabrina Carpenter

Writer

Sam Wolfson

Director

Nzingha Stewart

Rating

TV-PG

Running Time

101 minutes

Release Date

September 13th, 2019 (Netflix)
Rating Summary
Tall Girl is a hollowed attempt at a niche romantic comedy story that falls short of its tall order. The bland unoriginal story, underdeveloped themes and unconvincing characters drag out a story that has been more impactful elsewhere.
Tall Girl follows the story of Jodi (Ava Michelle) a teenager who has always been the tallest girl in her school. This has caused her to feel insecure about herself, trying to avoid any attention at all costs. That is until she is introduced to the tall Swedish foreign exchange student Stig (Luke Eisner) who has transferred to her school. With this new crush, Jodi's world is turned upside-down as she seeks the help of her best friends (Griffin Gluck, Anjelika Washington), her beauty queen sister (Sabrina Carpenter) and overbearing parents (Angela Kinsey, Steve Zahn). However, this new chapter of her life causes Jodi to face a lot more than her visible insecurities.
Ah yes, another Netflix-quality teen romantic comedy. The more of these that come out, the less memorable they become as all of them morph into one ginormous blob of misfires and cliches. This film is no different in that regard as it plays into its audience by using actors (Angela Kinsey) from beloved content (The Office) on their streaming service.
First off, the premise itself is a bit of a stretch as it focuses on a very, very niche group of marginalized people: the tall, white girl. While this could have dove deeper into her insecurities beyond that as an adolescent in the high school jungle and how those anxieties were interwoven, it decides to focuses entirely on saying if you're tall you're a weirdo. It's odd that half the teen movies try to show how bullying people for physical differences is still a huge issue (Sierra Burgess, The Kissing Booth) while others try to show that high schoolers are more accepting now (21 Jump Street, Booksmart).
Beyond that I found that the film was executed poorly with some awkward dialogue, extremely underdeveloped characters and just a repetitive story that brought nothing new to the genre. However, the final nail in the coffin was definitely the Swedish character Stig who had an atrocious Swedish accent that destroyed any credibility for the film's story. The saving grace is the charisma of the supporting cast who have some decent character moments throughout as well as an average soundtrack.
Tall Girl is a hollowed attempt at a niche romantic comedy story that falls short of its tall order.
*still courtesy of Netflix*
---
If you liked this, check out my YouTube channel The Film Fanatic, my other reviews and my website!
Don't forget to follow us on Twitter and Instagram and like us on Facebook.