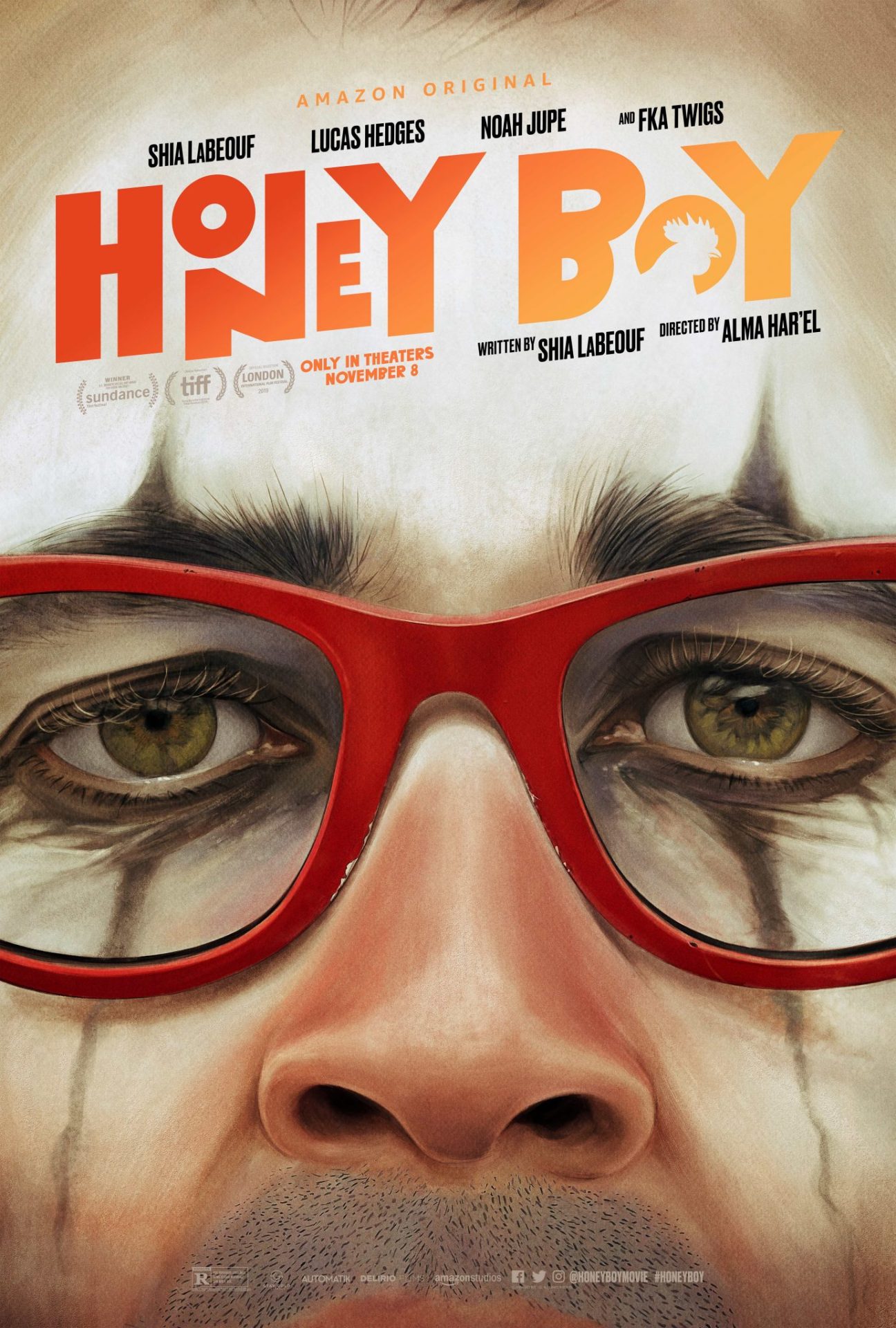 Starring

Shia LeBoeuf, Lucas Hedges, Noah Jupe

Writer

Shia LaBeouf

Director

Alma Har'el

Rating

14A (Canada), R (United States)

Running Time

93 minutes

Release Date

November 8th, 2019
Rating Summary
Honey Boy was a decent drama with a powerful story albeit not a new one that could have been so much more. Noah Jupe is going to be a star.
This will be one of many reviews during this year's Toronto International Film Festival, to keep up with our latest coverage, click here.
There is perhaps no one more enigmatic in Hollywood than Shia LeBoeuf. LeBoeuf has seen a resurgence of sorts with this film coming off the heels of the incredibly charming The Peanut Butter Falcon. Not only does he star in Honey Boy, a film based on his own experiences, he also wrote the script. While it was undoubtedly a powerful story, it just doesn't quite work, offering unnecessary artistic flourishes and next to nothing new story-wise all while only reaching the surface of what it could have been and lacking enough depth to truly connect with its characters on an emotional level. With a running time of just over 90 minutes, the film definitely could have gone further.
Honey Boy follows a young actor named Otis Lort as a 12-year-old (Jupe) with his alcoholic, deadbeat and abusive father named James (LeBoeuf) and as a troubled 22-year-old man (Hedges) forced to come to terms with his past. Both timelines found Otis reconciling his relationship with his father in different ways, however, there just wasn't enough there with the film lacking flow as a whole. The younger Otis was James' meal ticket, acting as an overbearing showbiz parent while shaping his image with Otis going along with it. Though he may have had the presence of mind to know what was happening but he still loved his father and still needed him despite this, that relationship was not going to last forever and it didn't. Although the older Otis may not be with his father anymore, he still loomed over his life whether he admitted it or not. The lack of causality caused by the lack of depth made this later timeline somewhat dull to watch and pale in comparison to the older storyline.
The best part of Honey Boy was easily Jupe's excellent subtle yet performance as the younger Otis. He was so compelling to watch in making us relate to the innocence of his character which made that part of the film more compelling to watch. LeBoeuf's James was a tough character to get behind but what redeemed him was his chemistry with Jupe's Otis. Hedges' subplot as the older Otis was dull and far too disconnected from the rest of the story to ever get into, however, he still did the best with what he had.
In the end, Honey Boy was a somewhat powerful story on paper that didn't quite translate on screen but is saved by its performances.
*still courtesy of Amazon Studios*
---
If you liked this, please read our other reviews here and don't forget to follow us on Twitter or Instagram or like us on Facebook.