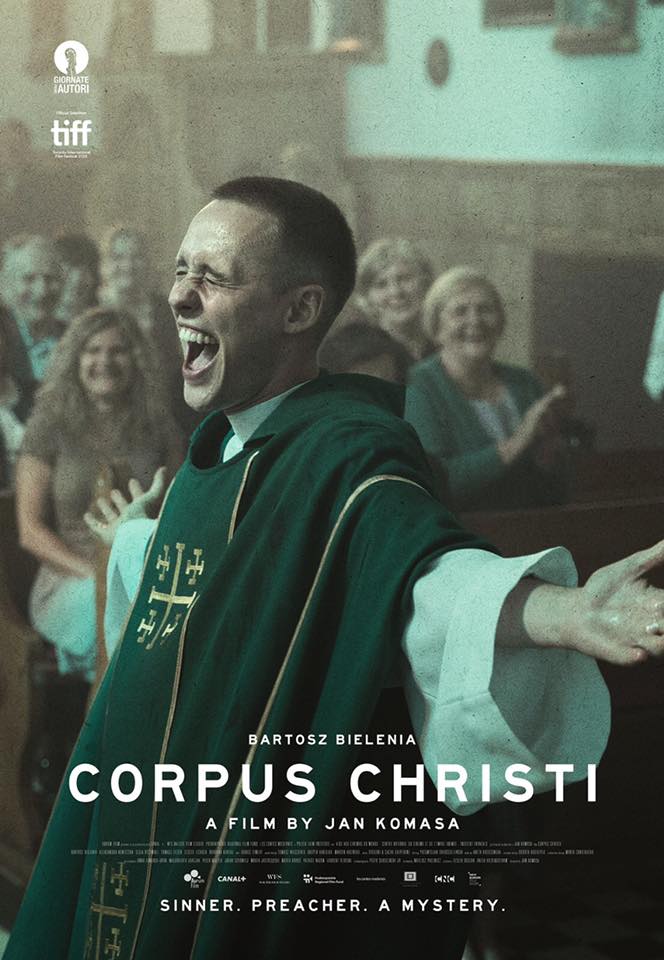 Starring

Bartosz Bielenia, Aleksandra Konieczna, Eliza Rycembel

Writer

Mateusz Pacewicz

Director

Jan Komasa

Rating

PG (Canada)

Running Time

115 minutes

Release Date

n/a
Rating Summary
Corpus Christi is a subtle yet sensitive character study led by stellar direction from Jan Komasa and a compelling lead performance by Bartosz Bielenia.
This will be one of many reviews during this year's Toronto International Film Festival, to keep up with our latest coverage, click here.
Corpus Christi, the new film from Jan Komasa, is reminiscent of another film from this year's festival, Sound of Metal. Both are films that could be glib depictions of something special, but opt for a more sensitive tellings, and both are tests of faith and ability to change through stubborn and sometimes unsympathetic characters.Sound of Metal was a portrait of a metal drummer who has to adapt to being deaf after losing his hearing, but Corpus Christihas a plot that could be far more melodramatic than needed. With Komasa's film, we follow 20-year-old Daniel (Bielenia), who turns to faith after being released on parole from juvie. Bielenia carries this film with a deft touch, letting his facial expressions and particularly his eyes carry this tale of redemption.
Ultimately, Komasa's direction is the true star of Corpus Christi. There's a light touch, letting Daniel's journey unfold with quiet grace. His change as a character is moving, as he takes on a job and opportunity that requires a lot of him when he doesn't have a lot of experience. The pressure is noticeable in his performance, where his body moves less timidly over time, showcasing his comfort in his role. Piotr Sobociñski Jr.'s cinematography adds to the slightly depressive, overbearing glumness of this community.
But what Komasa's subtle touch does best with Corpus Christi is paint both a picture of a man, and the community he tries to lead. It helps the film lead to a bombastic final, where the images pop off the screen, and it just barely pulls the ending off.
*still courtesy of TIFF*
---
If you liked this, you can find me on Twitter at @selfseriousness.
If you liked this, please read our other reviews here and don't forget to follow us on Twitter or Instagram or like us on Facebook.