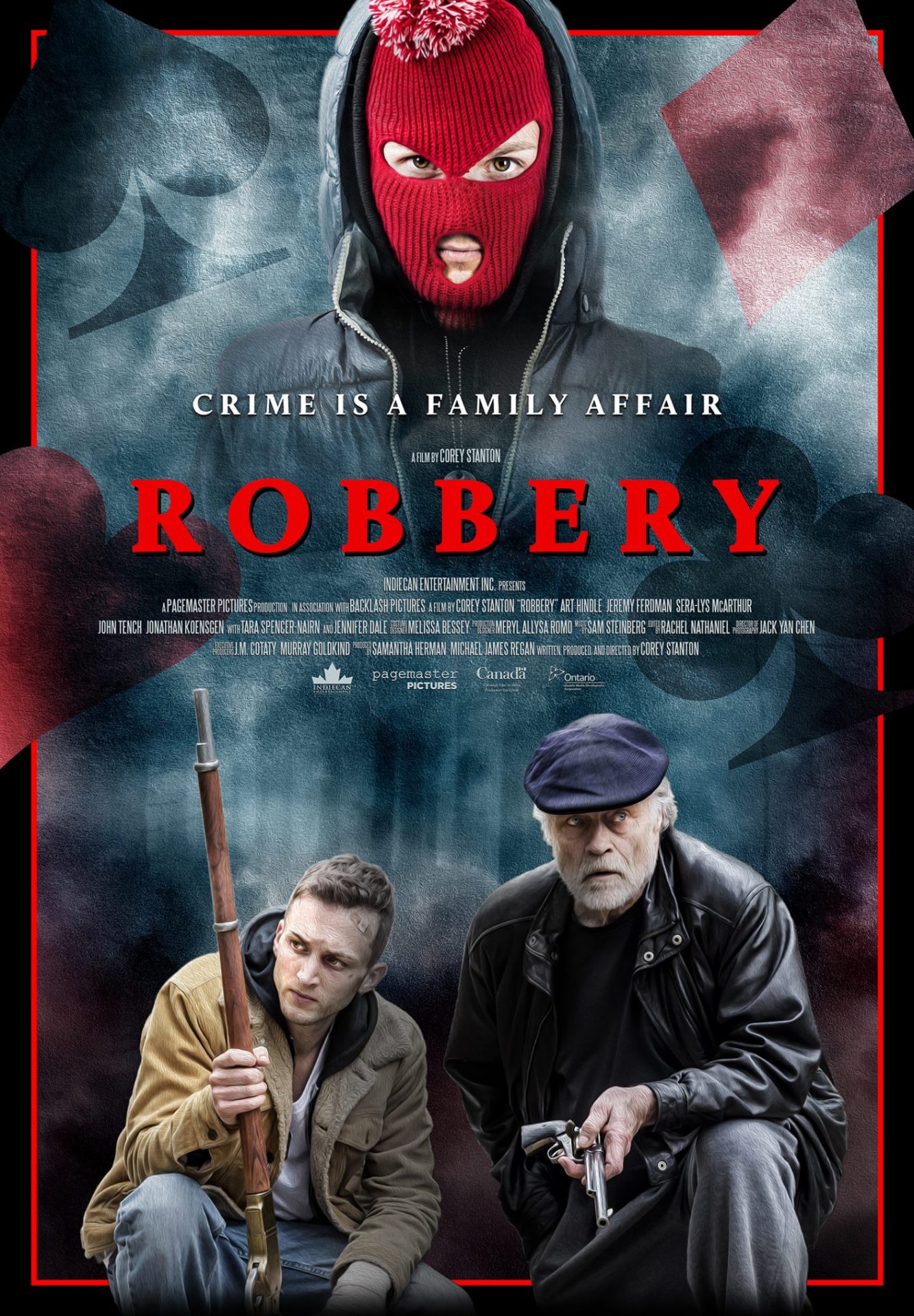 Starring

Art Hindle, Jeremy Ferdman, Sera-Lys McArthur

Writer

Corey Stanton

Director

Corey Stanton

Rating

n/a

Running Time

93 minutes

Release Date

October 4th, 2019
Rating Summary
Robbery takes a concept we can all understand and gives us an exciting narrative in the form of a solid character study that was never completely allowed to develop, ending with an unexpected conclusion.
 Addiction writes checks we cannot cash.
This line stands as one of the central pillars of Robbery as it tells the story of Richie (Ferdman), a 20-something petty criminal and former gambling addict, whose world is slowly crumbling away as he realizes that his father, Frank, is fighting the early stages of dementia. Frank (Hindle), a former criminal in his early years, is only able to use his memory in 5-minute intervals until resorting back into a confused old man. As Richie's past begins to call upon him once again, he is forced to use what's left of Frank's mind in order to help pay off his debts by robbing deserving rich people in his town. His actions attract the unwanted attention of Roxanne (Jennifer Dale), a local drug dealer and casino owner, who seeks to pull Richie back down into the hole that he is attempting to be free of.
As a film, Robbery takes a concept that we as an audience can all understand – time's ability to steal from us and observes it from several different angles within its characters. Richie feels the burden of time because the plan he has to free himself is beginning to slip away as Frank's mind begins to elude him. Frank realizes his dilemma and seeks to find retribution for the things he can still remember and the two main characters are able to find solace in this shared act. But as they continue pressing forward, their circumstances quickly push them each towards individual moral decisions that change the course of the entire story.
The narrative of Robbery, while starting somewhat slowly, manages to increase its intensity as the story goes along offering an exciting conclusion that is not seen coming. Hindle and Ferdman, as Frank and Richie respectively, provide solid chemistry between one another that always gives the appearance of reaching a deeper level but is never completely allowed to develop. This slightly hurts the overall emotional backing of the film's characters as you are never drawn to become fully invested in their growth.
In the end, Robbery's exciting finale is able to leave viewers satisfied enough where the previous observation is minor at best and still delivers well on its concept.
*still courtesy of Indiecan Entertainment*
---
If you liked this, please read our other reviews here and don't forget to follow us on Twitter or Instagram or like us on Facebook.