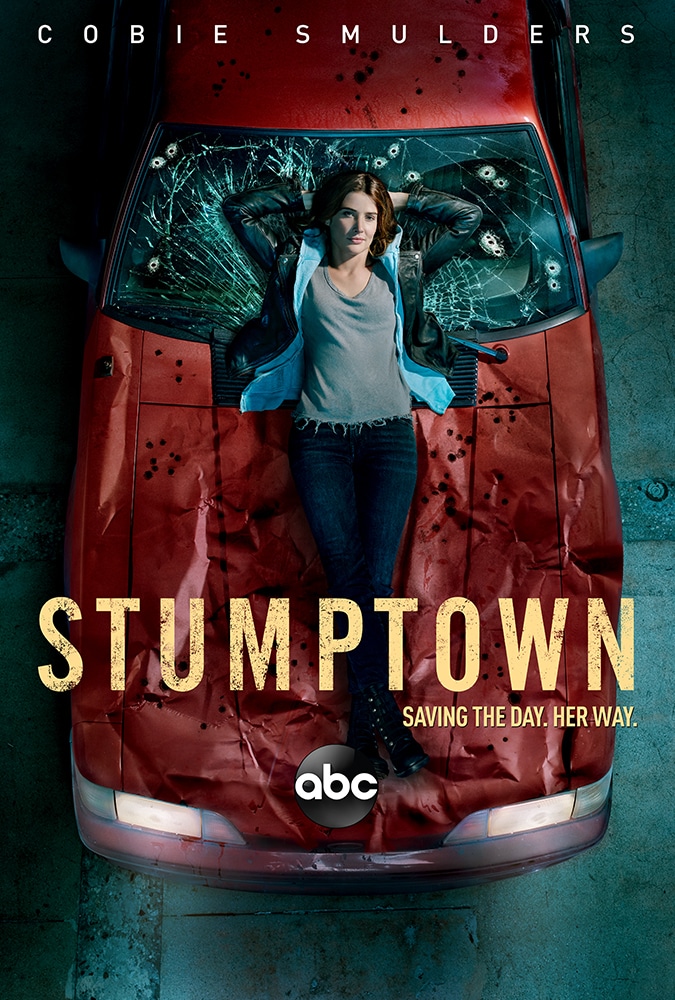 Director

Brooke Kennedy

Writers

Manuel Figueroa, Jordan Heimer

Rating

TV-14

Running Time

44 minutes

Airs

Wednesdays 10pm

Channel

ABC, CTV
Rating Summary
In the best episode of the series so far, Bad Alibis increased the stakes with a compelling storyline that gave everybody something to do while flaunting the great chemistry between the cast.
For our review of the last episode of Stumptown, click here.
Synopsis: Despite being ordered by Lt. Cosgrove to take time off, Hoffman enlists Dex's help to investigate a case; Tookie's culinary skills come in handy at Bad Alibi; Dex stresses over an interview to become a certified private investigator. (TV Guide)
For introducing some real stakes for the first time, Bad Alibis was certainly the best episode of Stumptown so far as it saw Grey in danger, leaving Dex alone to manage everything else all while her potential career as a private investigator was on the line. It brought everyone together in a satisfying way that admittedly can't happen every episode but was compelling to watch here.
The episode started with Dex and Ansel getting ready for their days. Ansel was set for another day at work at the Bad Alibi while Dex had an interview to complete her PI certification. Little did they know, Grey was missing which left them with the daunting task of running the bar in his absence (Dex was skeptical of Grey's lie voicemail that explained his absence). Meanwhile, Grey was abducted by Kane to crack a safe for him (he was also a demolitions expert). Hoffman was still determined to find Kane, ignoring Cosgrove's suggestion to go on a trip to get away from the case.
Suffice it to say that Dex and Ansel's sudden tenure as bar managers didn't start well with their chef (they had a chef) quit so cue Tookie, who had aspirations of owning his own restaurant and was also getting attention for his food truck (including earning the eye of a local food critic). He would take over in the kitchen, however, he wasn't interested in the bar's simple menu. He wanted to implement his own creations in what would be an experiment for his future restaurant. Meanwhile, things have changed amongst the members of Grey's criminal past which made things generally tense (Frank was in the bar watching which also made things tense for us).
Having to take care of the bar, Dex couldn't make her interview but at least the interviewer decided to come to her. The interview would not go according to plan as Dex perhaps wasn't prepared for the interviewer's cynicism about the profession. However, she would have to put all of that aside after Hoffman asked for her help to find Grey. Though Dex thought she knew Grey, he would show her that there was much more to his past.
Things would become more difficult for Dex and Grey after Frank abducted Ansel (though he eventually figured out that things weren't quite right and found a way to pass a message to Dex). Dex eventually found Ansel and Frank and would get the upper hand on him (after an awesome fight scene) while Grey would do the same on Kane after opening the safe he wanted (an uber-valuable stone). The latter standoff would end with Grey's friend getting shot but the Dex, Hoffman, and the resy of the police arrived soon after (and Dex had a mini PTSD episode). Hoffman apprehended Kane and had him at gunpoint until he was stopped by Cosgrove.
In the end, Hoffman convinced Cosgrove to not charge Grey. Meanwhile, the food critic review convinced Tookie to stay with his food truck. While Grey was back, Dex was not happy with him for putting Ansel in danger. He regretted not telling her about his past and was sorry. The episode would end on a happy note as Dex was indeed rewarded with a PI license.
This episode offered all the best part of the series but it still has a long way to go to flesh out its characters, especially Dex. Cobie Smulders and the cast chemistry continue to be the best part of the series and maybe Dex getting her license will open up the series to more procedural episode with some serialized storylines.
---
If you liked this, please read our other reviews here and don't forget to follow us on Twitter, follow us on Instagram, and also like us on Facebook.