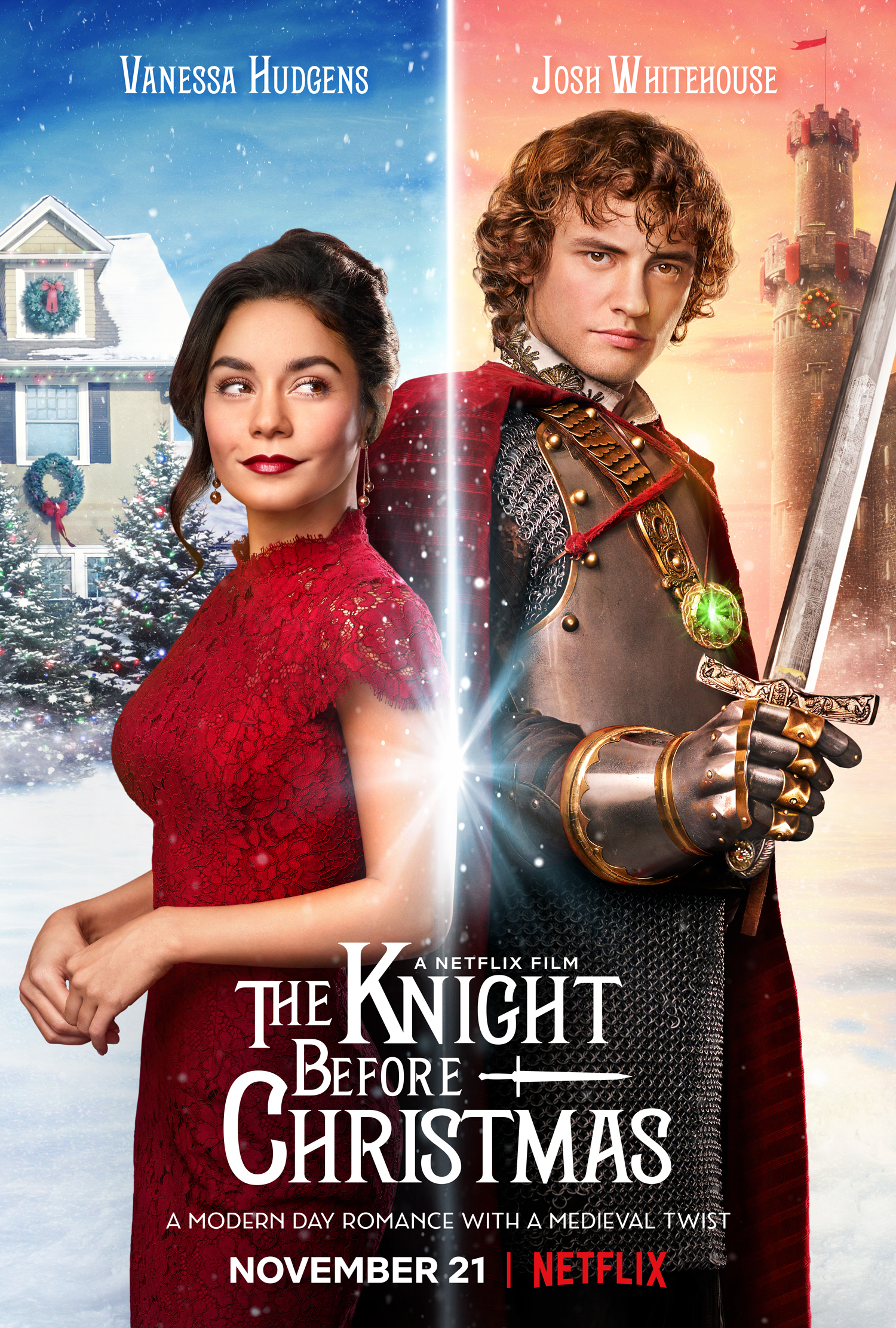 Check out the official trailer of Netflix's newest holiday-themed offering, The Knight Before Christmas, starring Vanessa Hudgens and Josh Whitehouse, below, hitting Netflix November 21st.
Logline:
A medieval English knight is magically transported to the present day where he falls for a high school science teacher who is disillusioned by love.
Synopsis:
After a magical sorceress transports medieval knight Sir Cole (Josh Whitehouse) to present-day Ohio during the holiday season, he befriends Brooke (Vanessa Hudgens), a clever and kind science teacher who's been disillusioned by love. Brooke helps Sir Cole navigate the modern world and helps him discover how to fulfill his mysterious one true quest — the only act that will return him home. But as he and Brooke grow closer, Sir Cole begins to wonder just how much he wants to return to his old life. Directed by Monika Mitchell (THE CHRISTMAS CONTRACT, ROYAL NEW YEAR'S EVE) and also starring Emmanuelle Chriqui, Isabelle Franca, Ella Kenion, and Jean-Michel Le Gal, THE KNIGHT BEFORE CHRISTMAS is a cozy holiday romance about learning to let yourself believe in magic again.
Release Date: November 21, 2019
Starring: Vanessa Hudgens, Josh Whitehouse, Emmanuelle Chriqui, Harry Jarvis, Mimi Gianopulos, Ella Kenion
Directed by: Monika Mitchell
Screenplay by: Cara Russell
Executive Produced by: Amanda Phillips Atkins, Eric Jarboe, Jimmy Townsend, Lorenzo Nardini
Produced by: Brad Krevoy, David Anselmo, Kieran Corrigan, Vanessa Hudgens
Consulting Producers: Mark Amato, Vince Balzanov
---
Don't forget to follow us on Twitter and Instagram and like us on Facebook.