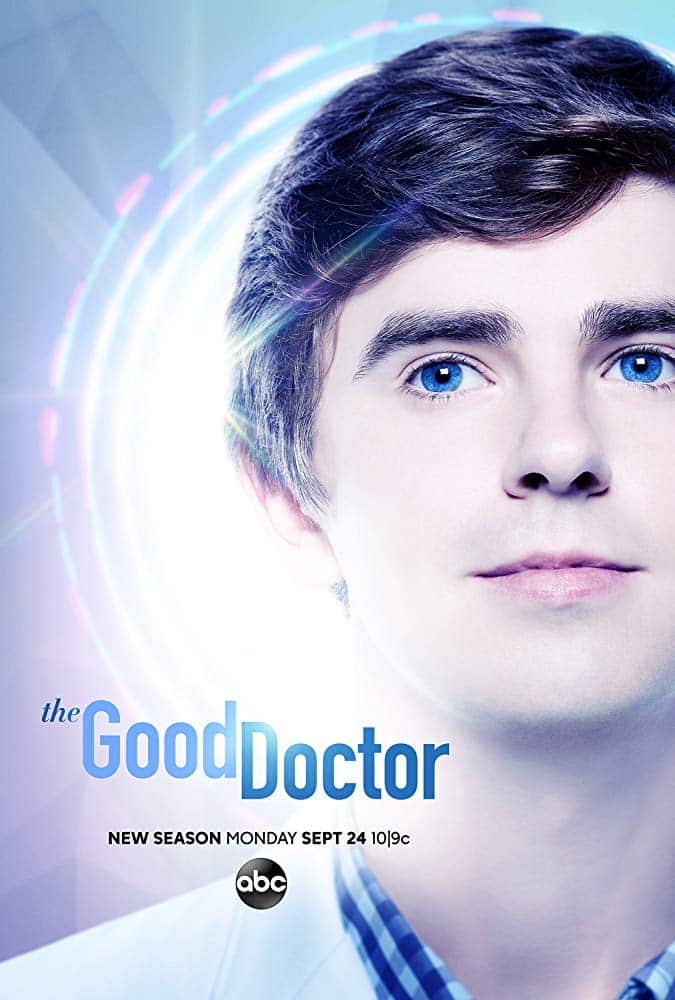 Director

X. Dean Lim

Writer

David Renaud

Rating

TV-14

Running Time

41 minutes

Airs

Mondays 10pm

Channel

ABC, CTV
Rating Summary
Moonshot was a dramatic episode that sort of failed at creating drama as doctors faced their own issues. Fiona Gubelmann's Reznick was definitely a highlight.
For our review of the last episode of The Good Doctor, click here.
Synopsis: Carly's attempts at increasing her intimacy with Shaun are becoming more of a frustration than either of them expected; Lim and Melendez struggle in their relationship as they work to separate their work from their personal life. (TV Guide)
This episode had a lot going on in it but still managed to somehow survive relatively unscathed as two subplots would overshadow a pretty important one as Murphy's attempts to get over his intimacy issues and Melendez and Lim's continuously evolving relationship distracted from Reznick's first lead surgery which would not be as straightforward as it seemed.
Moonshot started with Murphy and Carly spending time at an amusement park (Murphy thought the roller coaster was fun). Carly wanted to try some intimacy for the first time (laying down next to each other) though he clearly wasn't ready. Meanwhile, Melendez had concerns about his professional relationship with Lim (her objectivity about him) but she failed to see any problems. Reznick was also getting her first lead surgery and it would be a complicated one that only made the others jealous. A female astronaut had a tumour on her lung that needed to be a removed. However, she would not allow a lung to be removed because she would need them for space.
Melendez would need to remove part of the lung to get the tumour out but that was unacceptable. He and Lim argued about the next course of action with her volunteering to perform her suggestion (which was so dangerous that he didn't suggest it to the patient in the first place) if needed. Meanwhile, Glassman set them straight by not really setting them straight. Lim believed that they couldn't work together anymore but she still wanted them to be together. The surgery was successful, however, they still had to remove part of her lung. The surgery was successful
Murphy and Park were treating a celebrity in the medical world, a female doctor whose published studies about leukemia have saved lives. She was suffering from heart problems and needed a new one. Her time was numbered but she didn't want to let her work go to waste. Now it was just a matter of making her comfortable. She had a husband she was estranged from after putting her work first. Park believed she was afraid he wouldn't come but Park went to her husband to convince him to visit his wife. He was there just in time to see his wife die.
Reznick was struggling getting ready for her surgery. She had concerns but Andrews was assured she'd shine. She confided her concerns with Glassman and that she suffered with rheumatoid arthritis. She didn't want to be viewed differently. After a cortisone shot, Reznick made it through her surgery.
Finally, Lim acknowledged Meledez' concerns. She believed that she should work at a different hospital as the chief surgery (which he didn't agree with). Meanwhile, Murphy's discomfort came from a place of fear so the episode would end with Murphy and Carly laying down and him starting to be okay with it.
When it comes to any series, if you put the right pieces together, you get a compelling episode.
---
If you liked this, please read our other reviews here and don't forget to follow us on Twitter, follow us on Instagram, and also like us on Facebook.