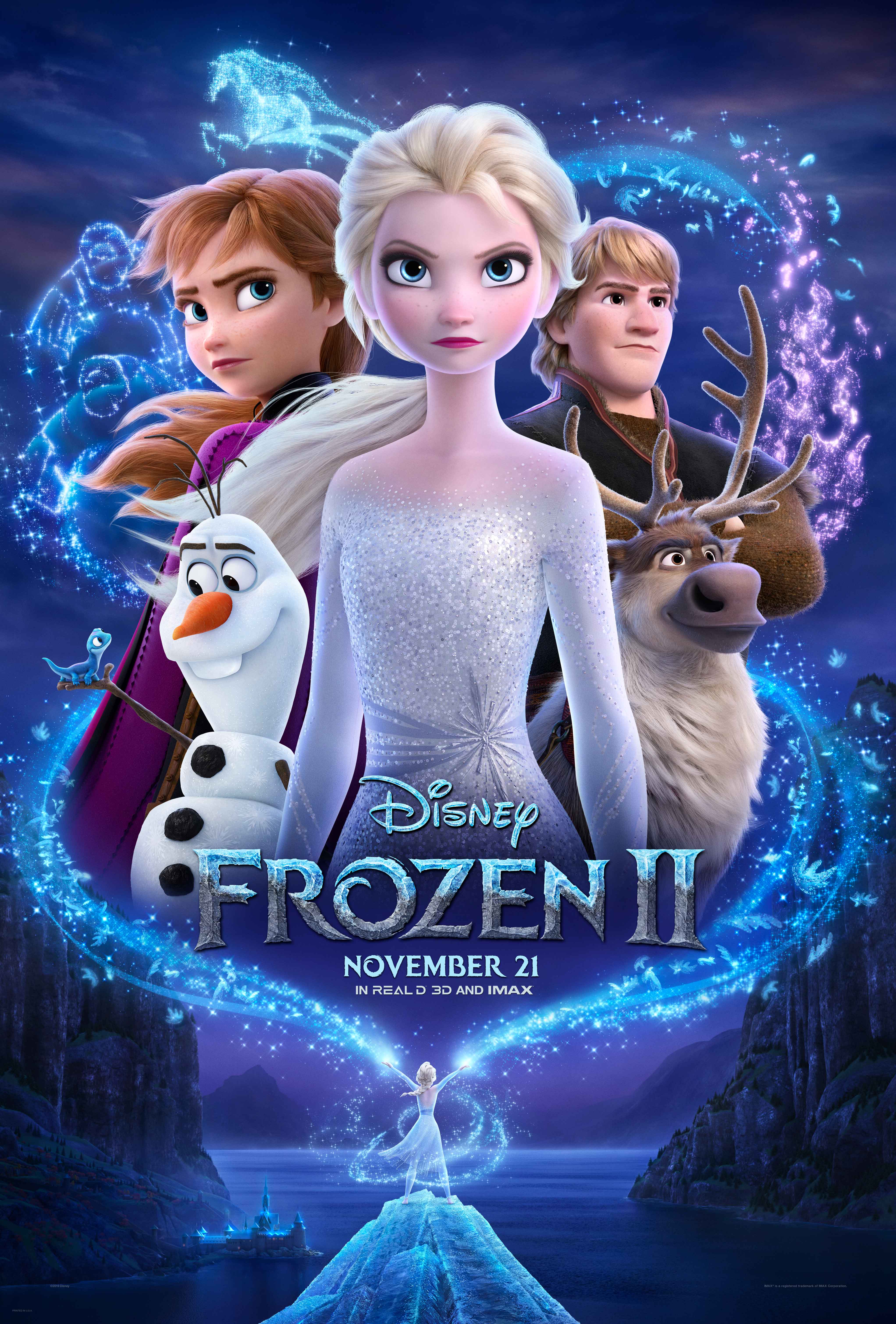 Starring

Kristen Bell, Idina Menzel, Jonathan Groff, Josh Gad

Writer

Jennifer Lee

Directors

Chris Buck, Jennifer Lee

Rating

G (Canada), PG (United States)

Running Time

103 minutes

Release Date

November 22nd, 2019
Rating Summary
While its story isn't necessarily anything special, Frozen II manages to be a solid sequel with some amazing new songs.
The first Frozen was solid. While it may not be the best film of all time, it was effective, to say the least and the entire cultural phenomenon that it became surely helped its case as well as helped put Let It Go in our heads for the following six years since.
This new sequel, entitled Frozen II, was probably just as good the original gang of Anna (Bell), Elsa (Menzel), Olaf (Gad), Kristoff (Groff) and Sven on their second adventure. The blatant aspect of it here is that it is, indeed a sequel, and kind of manages to check off every aspect that makes a somewhat ordinary sequel, but that may not be a bad thing.
Frozen II's story is fine. It pulls a classic sequel trope where essentially all our main characters end up in a wild environment (this one happens to be a big forest), where they all get split up, leading us to follow each of them on their way to find each other, and in the process of doing so, find themselves. In the end, the story wasn't anything to write home about, but it definitely wasn't boring either as it will definitely keep one's attention throughout its entire 100+ minute runtime. Kids and families will absolutely eat this up and in the process, will most definitely make all the money in the world.
Frozen II's script this time around builds upon the chemistry between all the main characters in an enjoyable way. The way that these characters are more comfortable with each other now that they've been a family for the last six years was really cool to see and heartwarming to watch play out. One thing worth taking away from this film was just how great the music was. Essentially every song here is solid and mostly work in and out of context of the film as they build upon one another to tell the narrative. It will certainly be hard not to listen to most of the songs long after seeing the film. It's just so impressive how talented each member of the cast is at singing, especially Menzel which should come as a surprise to no one considering her history. Into The Unknown in particular may very well be superior to Let It Go at least in this reviewer's opinion…
Frozen II's animation also looks stunning which shouldn't come as much of a surprise either. Advancements in animation have improved by leaps and bounds over the last few years. While it's unclear where technology will go from here in order to serve the specific Disney-animation look most of their films have, the environments within this film are all stunning. Meanwhile, the film is also really funny, more so than expected and rejoice as there's some good adult humour here too.
At the end of the day, Frozen II was definitely not made specifically for this reviewer, but it is a solid sequel to the absolute giant that was the first film.
*still courtesy of Disney*
---
Follow my site whatshouldwesee.blogspot.ca and follow me on Twitter @izmebenji.
Don't forget to follow us on Twitter and Instagram and like us on Facebook.