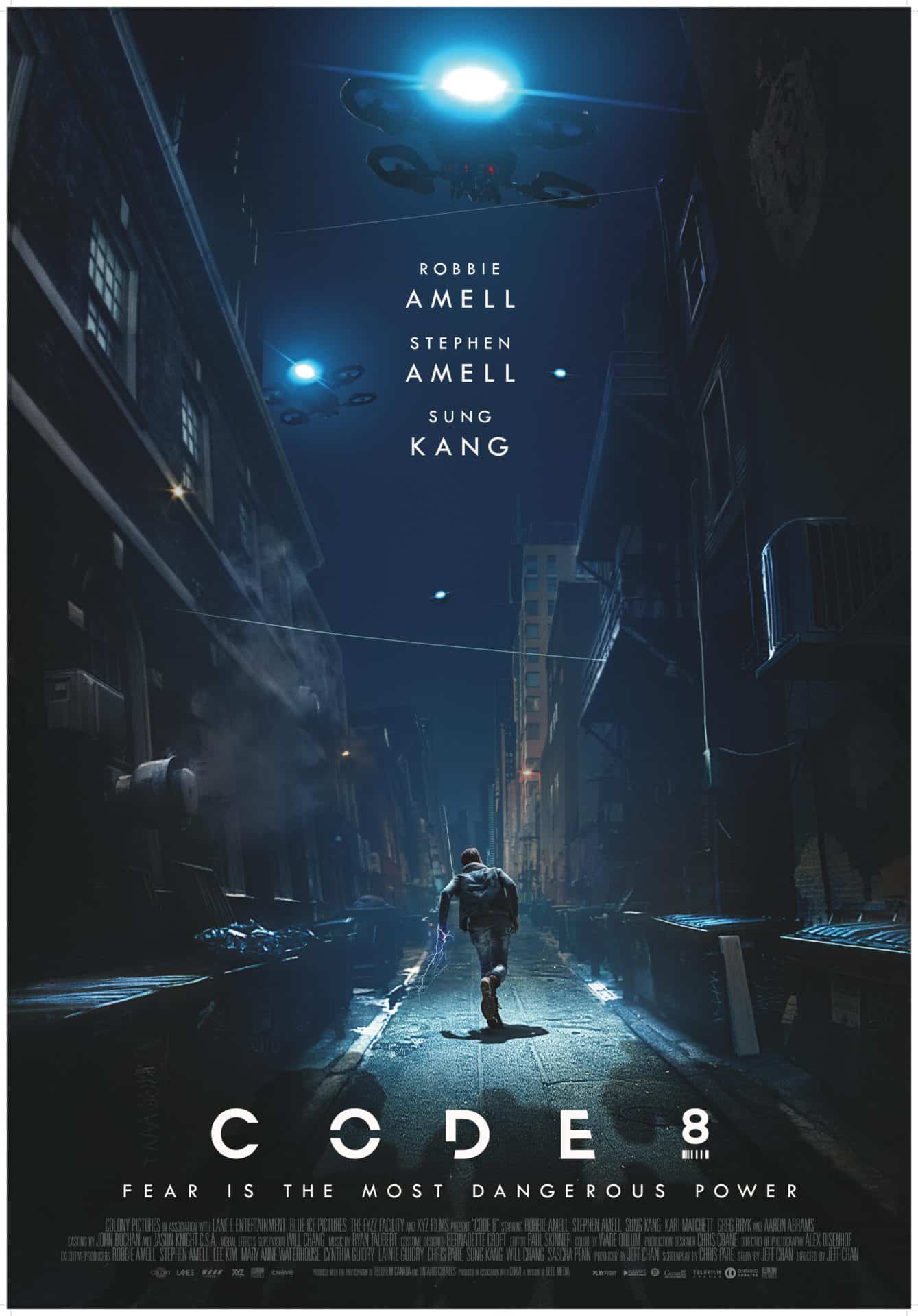 Contest time!
Courtesy of our friends at Elevation Pictures, enter for a chance to win an event cinema ticket to see Code 8 in theatres.
Synopsis:
Code 8 is set in a world where 4% of the population is born with varying supernatural abilities, but instead of being billionaires or superheroes, they face discrimination and live in poverty, often resorting to crime. Connor Reed (Robbie Amell), a power-enabled young man, is struggling to pay for his ailing mother's (Kari Matchett) health treatment. Fighting to earn enough money as a day laborer, Connor is lured into a lucrative criminal world by Garrett (Stephen Amell) who works for Lincoln City's reigning drug lord, Marcus Sutcliffe (Greg Bryk). Garrett helps Connor sharpen his powers in order to execute a series of crimes on behalf of Sutcliffe, while a militarized police unit, led by Agent Park (Sung Kang) and Agent Davis (Aaron Abrams), hunts them down.
Trailer:
Complete the form below to enter:
For bonus entries:
Like keithlovesmovies.com on Facebook and like this post.
Follow @keithlovemovies on Twitter and retweet this tweet.
#Code8 Event Cinema Ticket Giveaway. Please click the link for rules and contest details. https://t.co/vfzntkKt4W

— Keith Noakes (@keithlovemovies) December 3, 2019
Follow @keithlovesmovies on Instagram and like this picture.
Contest will run until Wednesday, December 4th, 2019 at 11:59PM.
Don't forget to follow Elevation Pictures on Facebook, Twitter, and Instagram. Code 8 opens in theatres for event cinema screenings on December 7th and will be available digitally and on-demand December 13th.
Good Luck