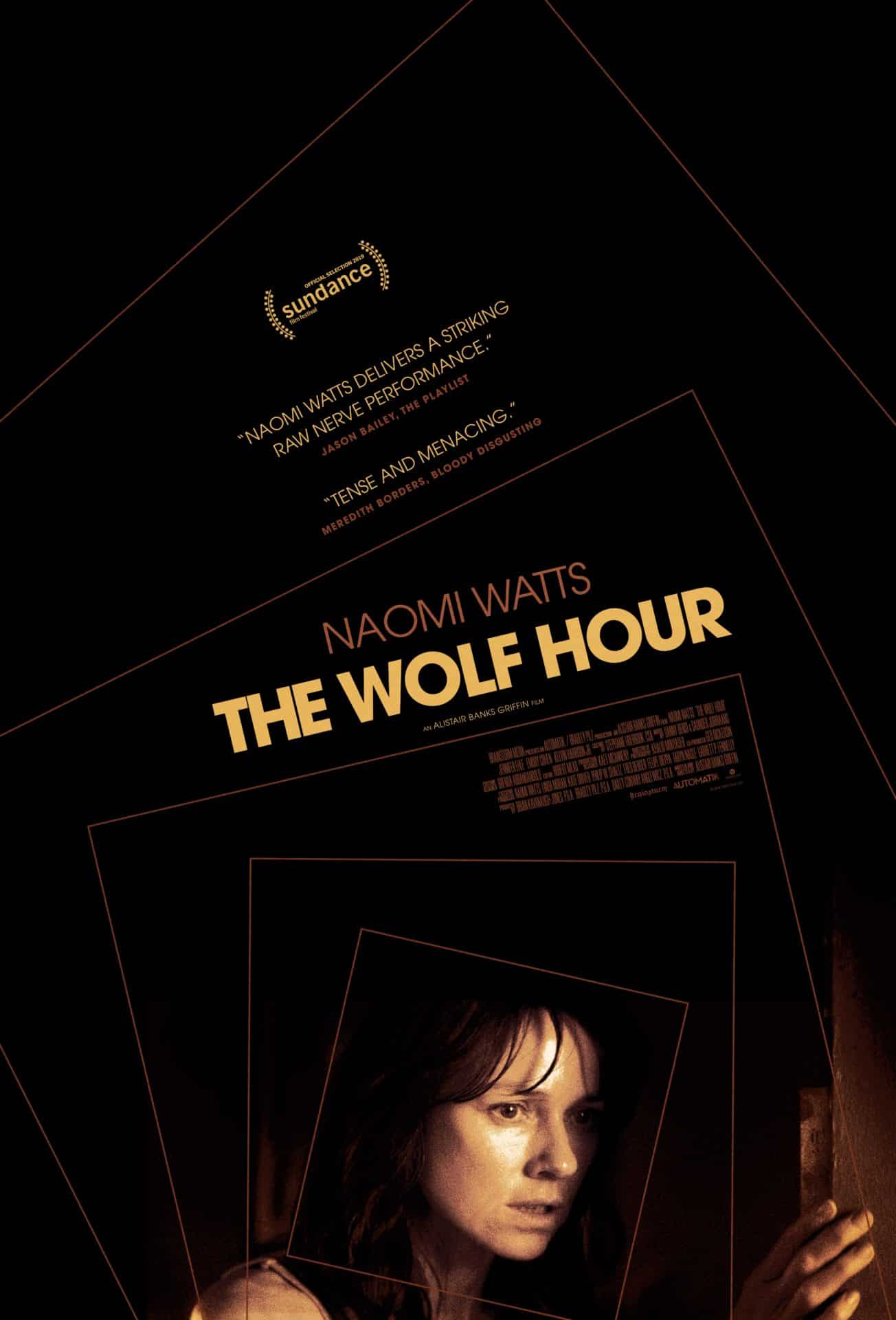 Starring

Naomi Watts, Kelvin Harrison Jr., Emory Cohen

Writer

Alistair Banks Griffin

Director

Alistair Banks Griffin

Rating

R (United States)

Running Time

99 minutes

Release Date

December 6th, 2019
Rating Summary
The Wolf Hour is a tense albeit simple thriller whose understated nature may not be for everyone but survives thanks to a raw performance from Naomi Watts.
After premiering at this year's Sundance Film Festival, The Wolf Hour is finally here. The film marks the end of some impressive years from both Naomi Watts with Luce and Kelvin Harrison Jr. also with Luce and Waves. Suffice it to say that they make this indie thriller well worth the watch. In this end, this was Watts' film as she definitely takes charge as she appears in every scene. Now it shouldn't come as much of a surprise that this film is more on the simple and barebones side due to its indie nature but this would also work to its benefit, however, this will certainly not be for everyone.
The Wolf Hour follows a woman named June Leigh (Watts), a writer and activist who has since become a recluse, isolated from the outside world in her South Bronx apartment during the summer in 1977 New York City. For those unaware, this was a historically tumultuous time, known as the "Summer of Sam". Most of the film took place in Leigh's apartment as she struggled with her condition all while she watched the world below her falling apart which certainly didn't help her condition. There could have been a better contrast between the two but her downward spiral was compelling to watch as it was clear that it came from a place of immense regret and remorse.
The story would see Leigh forced to face the cause of her condition as both her worlds started to converge though it was unclear as to the extent in which it was happening. She believed she was safe and unable to hurt others while in her apartment, however, she was also prone to bouts of paranoia when her safety was challenged. However, one couldn't help but wonder if these perceived threats were indeed real or just in her head. Meanwhile, Leigh still had to support herself despite her condition and that would certainly not be easy. Of course The Wolf Hour would see Leigh interacting with a few other characters as she tried to turn her life around after hitting what was essentially rock bottom.
Leigh's roller-coaster mental state was a slow burn that may lack flashiness for some, as there admittedly wasn't much here, but in the end was still compelling to watch. The only other perspective in The Wolf Hour came from a young delivery man named Freddie (Harrison Jr.) for whom she would develop what would be considered as a reciprocal relationship. He struggled living in what was essentially a war zone and had to do whatever he could to get by. It was just a shame that we didn't get enough of him as he only appeared in a few scenes. At the end of the day, there was only so far that the film could go which would be reflected in the film's short running time of just under 100 minutes.
The best part of The Wolf Hour undeniably was Watts' strong, understated yet still powerful performance as Leigh. The film may be centered around her character but she was certainly up to the task. While it could definitely have dove deeper with the characters (we only get to see her near the end of her self-imposed exile), she delivers plenty of depth, making it easy to care for her, as a emotionally and mentally-damaged woman. The film would not have worked if not for Watts and luckily she is well worth it. Meanwhile, Harrison Jr. was solid in limited screen time as Freddie, continuing his streak of impressive performances this year.
For those who can find it, The Wolf Hour is definitely worth your time, if only for the Luce reunion.
*still courtesy of Brainstorm Media*
---
If you liked this, please read our other reviews here and don't forget to follow us on Twitter or Instagram or like us on Facebook.