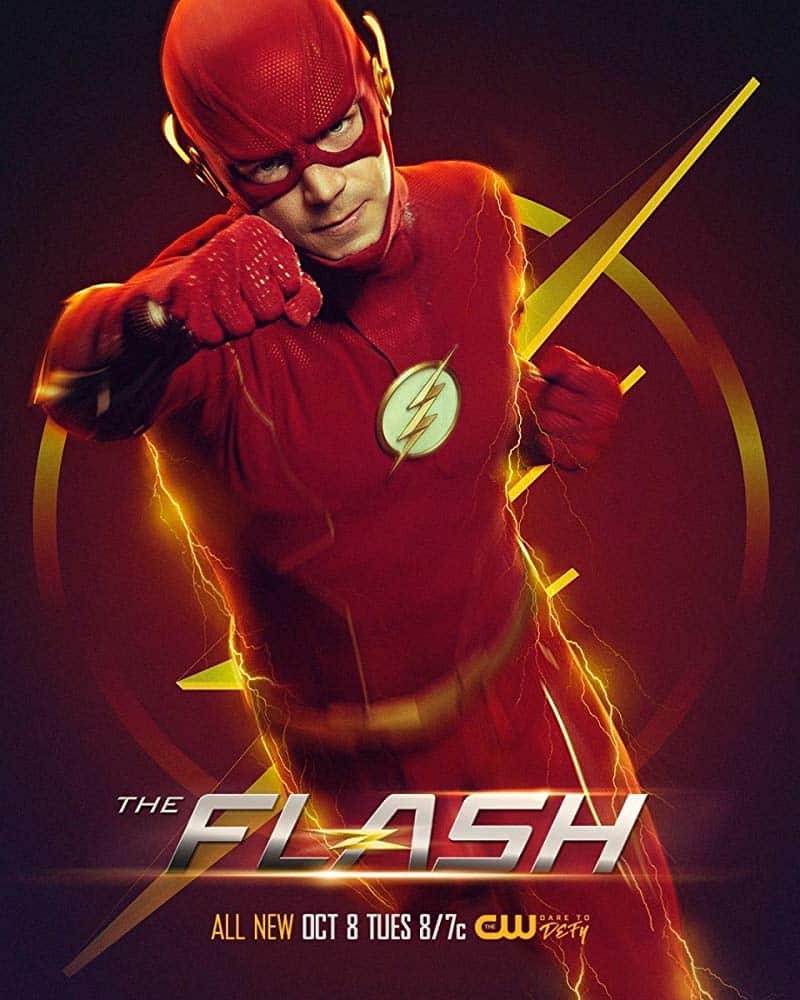 Director

Michael Nankin

Writers

Kristen Kim, Joshua V. Gilbert

Rating

TV-PG

Running Time

43 minutes

Airs

Tuesdays 8pm

Channel

The CW
Rating Summary
The Flash gives us a solid setup to the Crisis on Infinite Earths crossover next week as Team Flash prepares to lose Barry.
For our review of the last episode of The Flash, click here.
Synopsis: With The Flash freshly infected by the monstrous Bloodwork, Iris and Cisco battle to help Barry take control of himself before he's lost forever; the rest of Team Flash fight to reclaim control of Central City from Bloodwork's growing army. (IMDb)
The Flash gave us a solid segue into next week's Crisis on Infinite Earths! Hip, hip, hooray! It was easy to be a bit skeptical going into this week's episode with some reservations especially given the weird character that is Bloodwork. While we're on the subject, that's a silly name for a villain and it was never a great storyline to begin with. It's just tough to take the "Dark Flash" and "Bloodwork" seriously. It just looks like their mouths are filled with tobacco!
The main reason why it was difficult to become attached to Bloodwork's storyline was mainly because his time as a villain mimicked the ones that came before him. It's pretty much a standard formula when it comes to villains on The Flash, and given that the Crisis is next week, it was all but guaranteed his story had to end now.
Apart from that, The Last Temptation of Barry Allen, Pt. 2 was an alright introduction to the upcoming Crisis. It's not anything amazing, but it's certainly not as bad as what we've been given these past episodes. Plus, besides Ralph who was not in this week's episode, everyone else got equal screen time, which is not something we see often on The Flash.
There wasn't all that much to report or say about this episode but Cisco and Iris working together to save Barry from the Dark Flash persona that had consumed him was fun to watch. This is also a team-up we need to see more of and it was certainly nice to get a bit of that here.
As Team Flash worked hard to defeat Bloodwork and get Barry back to normal, there was a very bittersweet feeling hanging over the entire episode. As soon as the time runs out before the Crisis, it's assumed we're going to lose Barry. There is a scene right at the end where everyone gathers together to spend a little bit more time together. Before whatever is going to happen to Barry and whatever will happen with the Crisis. We're hard-pressed to see moments like this with everyone just sitting together. So, bravo The Flash for giving us a scene that we can hang onto.
By the episode's end, the Crisis arrives as the red cloud of doom, or whatever it is starts to take over Central City. The Crisis is here–and we're not ready.
---
Check out my TV blog to read reviews, recaps, and much more! Be sure to follow me on Twitter, Instagram, and like my Facebook page! @watchwithreebs
If you liked this, please read our other reviews here and don't forget to follow us on Twitter, follow us on Instagram, and also like us on Facebook.