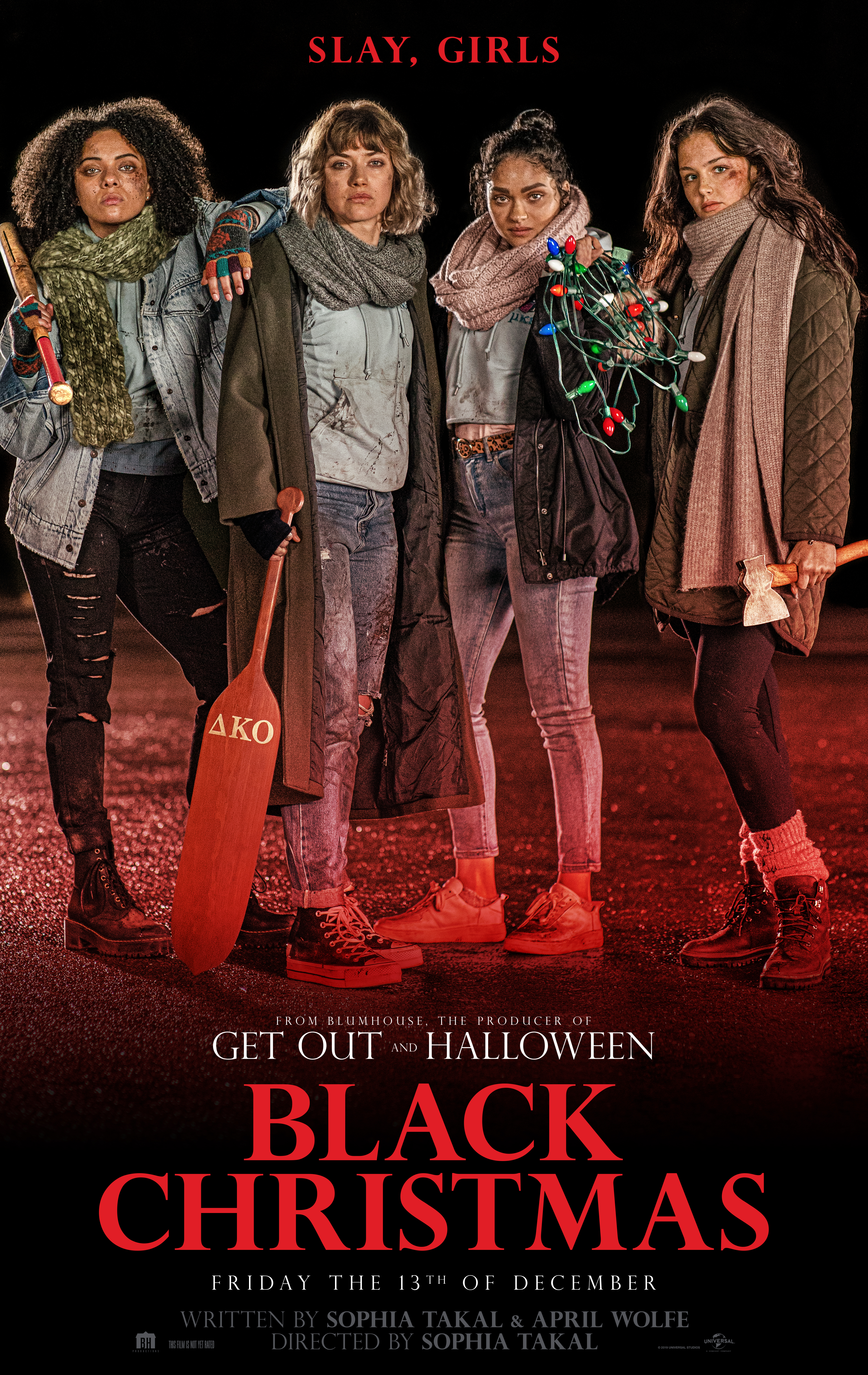 Starring

Imogen Poots, Aleyse Shannon, Lily Donoghue, Brittany O'Grady

Writers

Sophia Takal, April Wolfe

Director

Sophia Takal

Rating

14A (Canada), PG-13 (United States)

Running Time

92 minutes

Release Date

December 13th, 2019
Rating Summary
Black Christmas is very unlikely to win the attention of anyone and is more likely to just redirect audiences towards its more gruesome, earlier adaptations.
Third times are never the charm. Black Christmas is the newest film in Blumhouse's ever growing collection of PG-13 rated box office powerhouse horror collection that attempts to put a modern twist on an old school horror classic. Such an endeavour has already been attempted once before, producing the critically divided 2006 remake of the same name. Now thirteen years later, it has become abundantly clear (if hasn't been already) that hollywood is really running out of ideas.
As female empowering as director and co-writer Takal's take on the original story is, this Black Christmas lacks the fundamental characteristics needed for a film like this needs to be successful. For starters, the acting here is typical of a standard Blumhouse picture. With actresses who look like and actually are about to hit their 30's, the fact that they are playing college students is baffling though at the same time not surprising at all.  None out of the film's four main actresses (Poots, Shannon, Donoghue, and O'Grady) bring anything to the table that truly stood out. This film's scares are the typical occasional soft jump scares that would only make the tween-iest of tweens jump out of their seats, and that's only when the film actually tries to be scary which is was seldom at best. Meanwhile, with an extremely typical running time of around 90 minutes, the film also features quite a lot of exposition.
Black Christmas would be much better off considered a social commentary rather than a horror film per se. The only problem with that would be how extremely shallow this film goes about it. It's almost felt as if the film tries so hard yet so little at the same time which will surely leave some viewers confused and bored out of their minds. Of course, comedy is incorporated into the film as almost the same way every horror movie has seemed to do ever since Get Out, yet again manages to take another drastic shift as it morphs into more of a revenge film than a slasher. 
The one redeeming quality of Black Christmas was how it manages to bring to the table a decent portrayal of friendship. As much as the acting, the main messages, and its "woke" style are abysmal. The bonding between the four main characters, Riley, Kris, Marty, and Jesse could be described as a somewhat discount version of the It series' losers club. 
With a lower rating than its predecessors of 14A/PG-13, it is evident the kind of audience this version of Black Christmas is aiming to target. Younger viewers who are less inclined to watch more graphic horror films may find enough to enjoy here. However for die-hard fans of the genre, it is bound to be one disappointing Christmas. 
*still courtesy of Universal Pictures*
---
Follow me on Twitter and Instagram and check out my Letterboxd.
If you liked this, please read our other reviews here and don't forget to follow us on Twitter or Instagram or like us on Facebook.