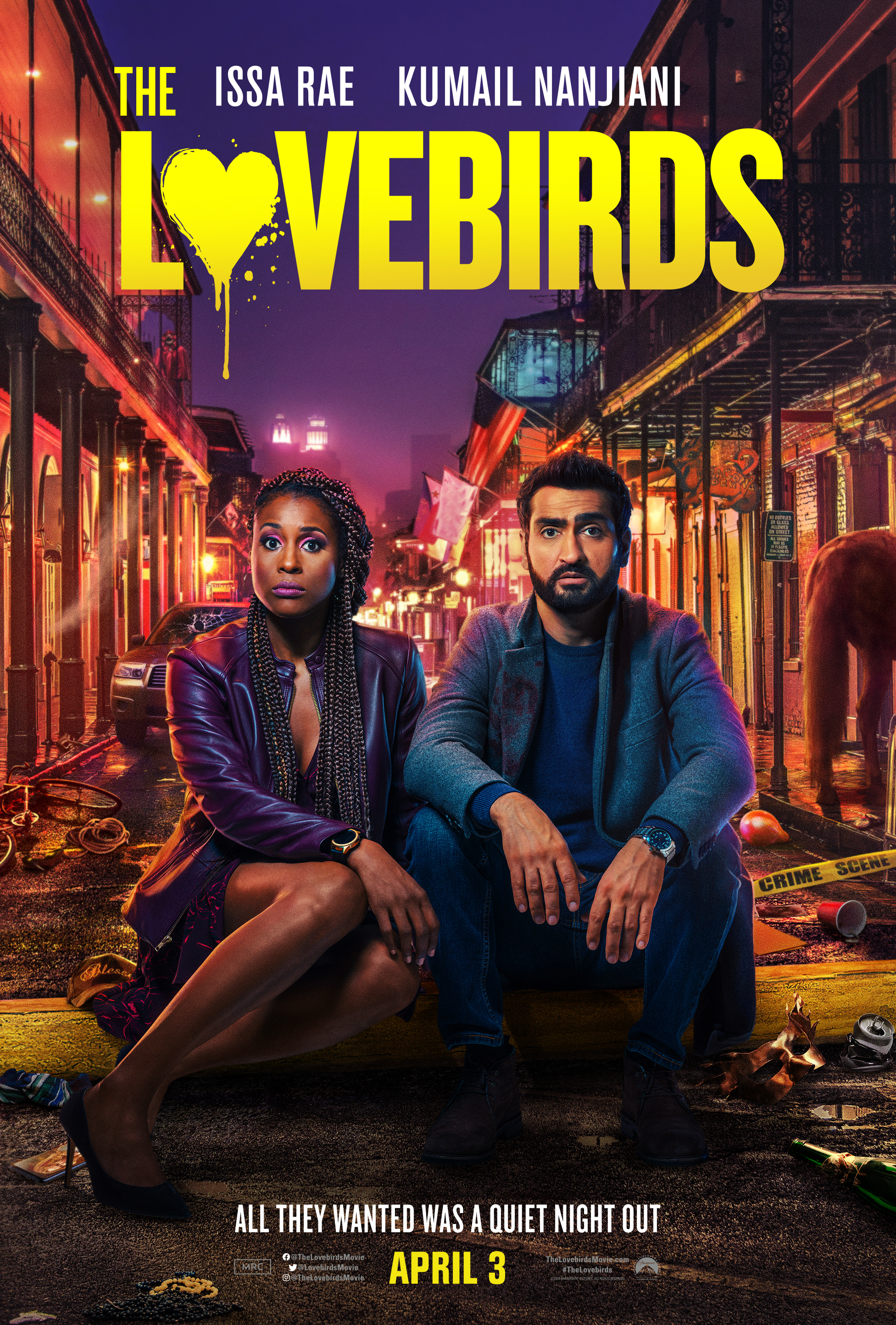 Check out the official trailer of Paramount Pictures' latest action-comedy, The Lovebirds, starring Issa Rae and Kumail Nanjiani, below, coming to theatres April 3rd.
A couple (Issa Rae & Kumail Nanjiani) experiences a defining moment in their relationship when they are unintentionally embroiled in a murder mystery. As their journey to clear their names takes them from one extreme – and hilarious – circumstance to the next, they must figure out how they, and their relationship, can survive the night.
Executive Producers: Issa Rae, Kumail Nanjiani, Aaron Abrams, Brendan Gall, Michael Showalter, Ben Ormand
Produced by: Tom Lassally, p.g.a., Oly Obst, Martin Gero, Todd Schulman, p.g.a., Jordana Mollick, p.g.a.
Story by: Aaron Abrams, Brendan Gall, Martin Gero
Screenplay by: Aaron Abrams, Brendan Gall
Directed by: Michael Showalter
Starring: Kumail Nanjiani, Issa Rae, Paul Sparks, Anna Camp, Kyle Bornheimer
---
Don't forget to follow us on Twitter and Instagram and like us on Facebook.