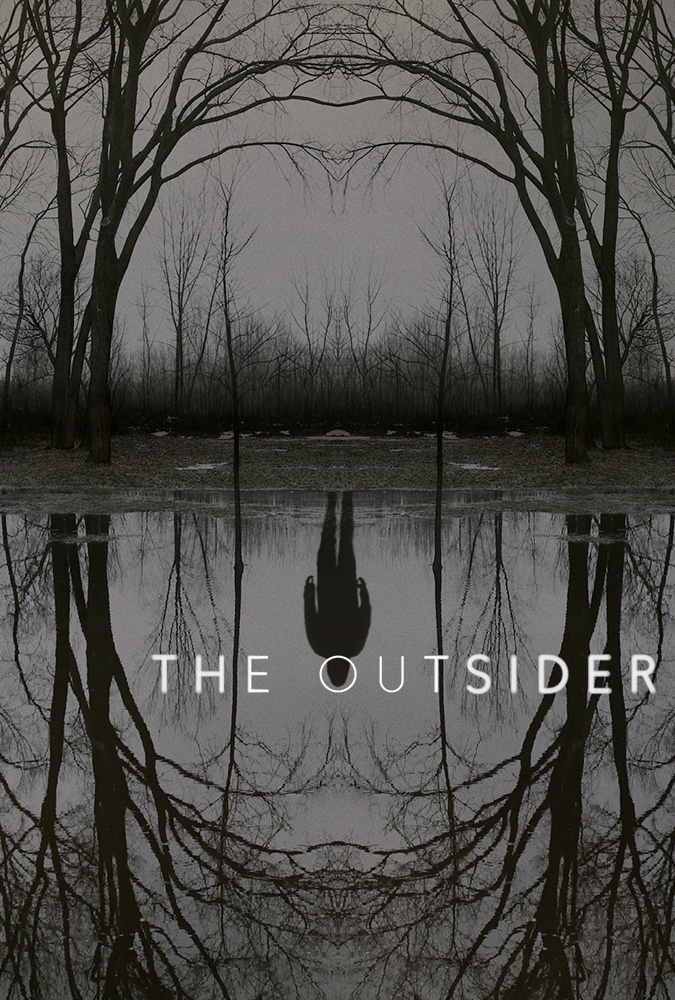 Director

Andrew Bernstein

Writer

Richard Price

Rating

TV-MA

Running Time

58 minutes

Airs

Sundays 9pm

Channel

HBO, HBO Canada
Rating Summary
Dark Uncle was another good episode that admittedly slows down a little after the events of last week's premiere and introduces us to the great Cynthia Erivo's Holly Gibney.
For our review of the premiere of The Outsider, click here.
Synopsis: Despite being on mandatory leave, Ralph continues to scrutinize the confounding circumstances surrounding the night of the murder. Frustrated by their lack of progress, Ralph and GBI detective Yunis Sablo meet with Alec and Howie, who suggest bringing in unorthodox PI Holly Gibney. Jack has a hair-raising experience at a remote barn where key evidence and a mysterious substance have been found. Glory deals with fallout at her daughters' school and with Jessa's increasingly concerning nightmares. (HBO)
After establishing the overarching mystery in last week's excellent two episode premiere, Dark Uncle slows down and dives deeper into the mystery primarily thanks to the introduction of Cynthia Erivo as a unique PI named Holly Gibney and of course there's even more going on (Terry Maitland may not be the first case). Meanwhile, other characters continued to feel the heat as the season appears to have entered the padding stage.
The episode started with the forensic team searching the barn at the end of the last episode (where the mysterious man presumably was). Clothing belonging to the other Maitland were found. Surly detective John Hoskins (Marc Menchaca) wasn't thrilled about the hour drive to the barn. Once he arrived (after a stop at the local strip club), Hoskins believed he had found an empty scene until he appeared to have an encounter with the mysterious man before coming into contact with a mysterious substance (more on that later). Meanwhile, a new arrival at the prison left another inmate named Heath Hofstadter feeling worried and preparing for the worst.
Anderson of course continued to defy his leave by continuing to investigate. Included in the clothing from the barn was a belt buckle with two sets of fingerprints, one newer and one degraded (as if they came from a much older person) but they both were a match to Maitland (a degraded set of prints in the van may also belong to this older Maitland). Forensics also found some of that earlier mysterious substance but no one knows what it is. Anderson wanted to bring Howie into the fold. They agreed and wanted to bring in Gibney to retrace Maitland's steps during his family trip to Dayton. She was arguably socially awkward but she was also very intelligent due to her ability to memorize copious amounts of information (a condition that doctors couldn't diagnose). Gibney belived that a doppelgänger was at play
Glory received news that her two daughters Maya (Summer Fontana) and Jessa (Scarlett Blum) were expelled from school due to pressure by other students and their parents. The latter daughter, who has had several encounters with the mysterious man, had yet another encounter, now tasked to deliver a message to Anderson. Glory believed it to be another bad dream. She asked Anderson to go along with her but he had a different idea. Glory eventually agreed to let Anderson's wife Jeannie (Mare Winningham), leading Jessa to talk about her multiple encounters with the mysterious man. Though this man looked like Maitland the first time (Jessa knew it wasn't her father and wasn't scared), his face kept changing after every subsequent meeting. His message to Anderson was to stop or something bad was going to happen.
Gibney's retracing led her from the Maitlands' hotel room, to the BBQ restaurant, to the nursing home where Maitland visited his father Peter during their family trip. He was suffering from Alzheimer's but she wasn't allowed to see him because the receptionist thought she was a reporter (the receptionist also didn't know that Terry Maitland was dead). Gibney wasn't the first supposed reporter wanting to speak to Peter Maitland as he was interviewed by many reporters as well as detectives about some unknown case. While doing some more research, she found a case involving a man charged with the killing of two girls (Hofstadter). Meanwhile back at the prison, a guard opened the cell door of the new inmate and Hofstadter to set up some sort of confrontation (instead of using his shiv to defend himself, Hofstadter slashed his own throat).
The mysterious substance continued to afflict Hoskins (he was in some sort of pain). The episode ended with Hoskins seemingly talking to someone (or something) asking what they (or it) wanted from him.
Now why couldn't we get Cynthia Erivo sooner as she was great here and hopefully it's not a sentient goo did it situation now and then. It may have been a slower episode but the tension may still be here. Let's see if things pick up and how it's all connected.
---
If you liked this, please read our other reviews here and don't forget to follow us on Twitter, follow us on Instagram, and also like us on Facebook.