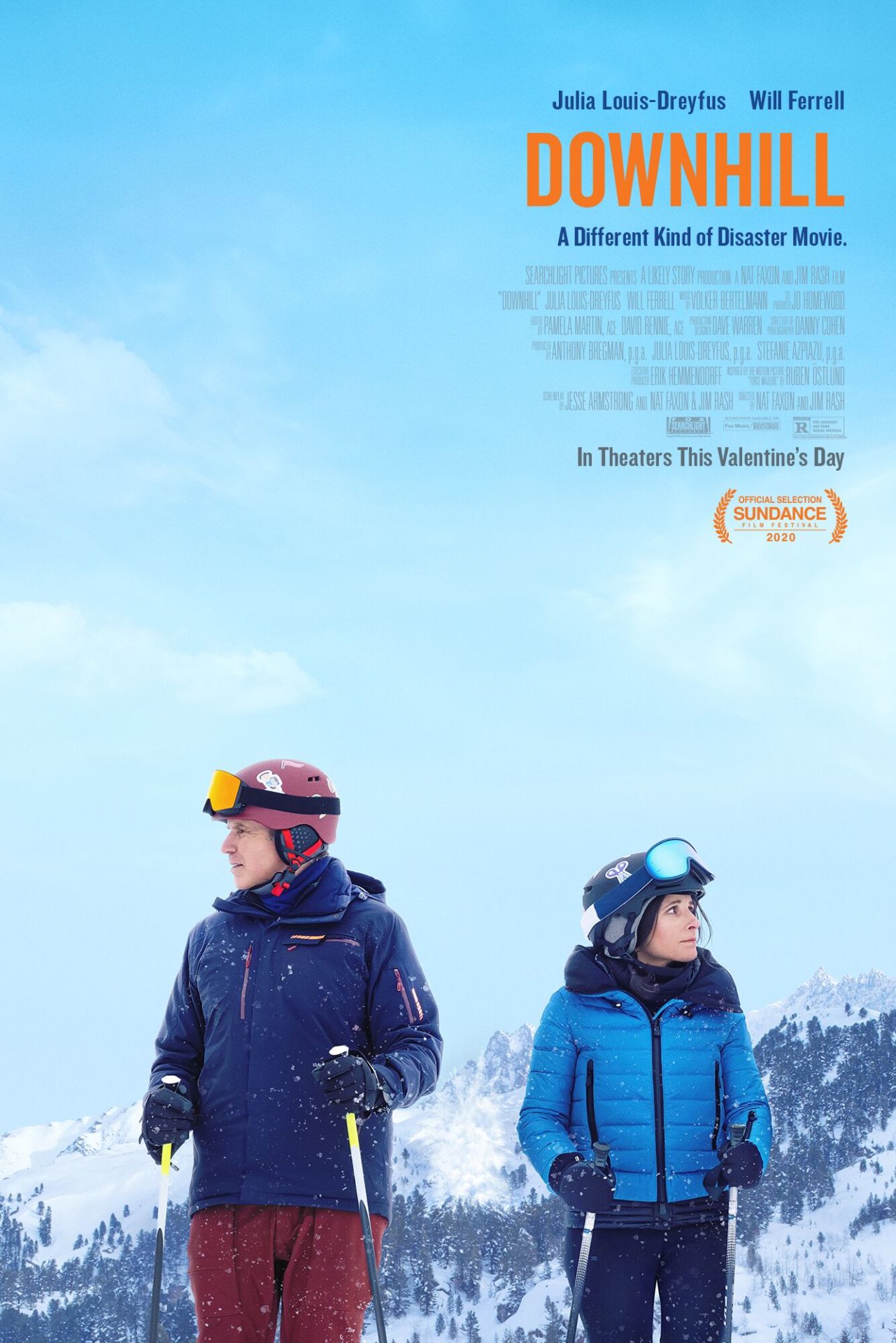 Starring

Julia Louis-Dreyfus, Will Ferrell, Miranda Otto

Writers

Jesse Armstrong, Nat Faxon, Jim Rash

Directors

Nat Faxon, Jim Rash

Rating

R (United States)

Running Time

86 minutes

Release Date

February 14th, 2020
Rating Summary
Downhill is a solid yet unoriginal comedy that taps into the comedic abilities of Julia Louis-Dreyfus and Will Ferrell.
This will be one of many reviews during this year's Sundance Film Festival, to keep up with our latest coverage, click here.
Adapting a highly-regarded film such as Force Majeure is certainly a risk but Downhill, the American remake of Force Majeure, is definitely a worthy comedy in its own right though comparisons between both films are inevitable (it would hard for me to compare them without having seen the original). While this film isn't necessarily very deep and the humor not necessarily original, it does more than enough to entertain over its surprisingly short running time, clocking in at just under 90 minutes. Having older main characters also adds a different perspective on things but this film works mostly as an American family in a foreign land comedy (with the usual quirks).
Downhill follows a married couple named Billie (Louis-Dreyfus) and Pete (Ferrell) as they take their family on a ski vacation to the Alps. After a controlled avalanche interrupts part of their vacation, the way each handled said incident, Billie instinctively choosing to protect her children while Pete simply ran away, would impact how they saw each other and therefore the remainder of their vacation. The resulting contrast between Billie and Peter and the film's take on gender roles was definitely interesting to watch play out on screen. She loathed him, mostly because of what it said about her relationship but a part of her still loved him, while he felt like he had to prove his manliness to everyone. These would put each of them in a series of precarious situations that were fun to watch.
Besides, Billie and Pete, there wasn't much else to Downhill as its side characters are virtually non-existent. Otto is sure to get some laughs with her comical Austrian accent as the one-dimensional Charlotte but the best part of the film undoubtedly was Louis-Dreyfus and Ferrell great performances and chemistry as Billie and Pete respectively. It's just hard to think that the film would have worked as well with anyone else. Each bring their comedic chops to their roles that were more than just comedic, going beyond what we are perhaps used to seeing from them. Louis-Dreyfus' Billie does ticked off better than most while Ferrell's Pete was more than just a goofball.  
In the end, Downhill may not bring anything new to the table but is still a solid experience that was not only beautiful to look at but will also be done before you know it.
*still courtesy of Searchlight Pictures*
---
If you liked this, please read our other reviews here and don't forget to follow us on Twitter or Instagram or like us on Facebook.