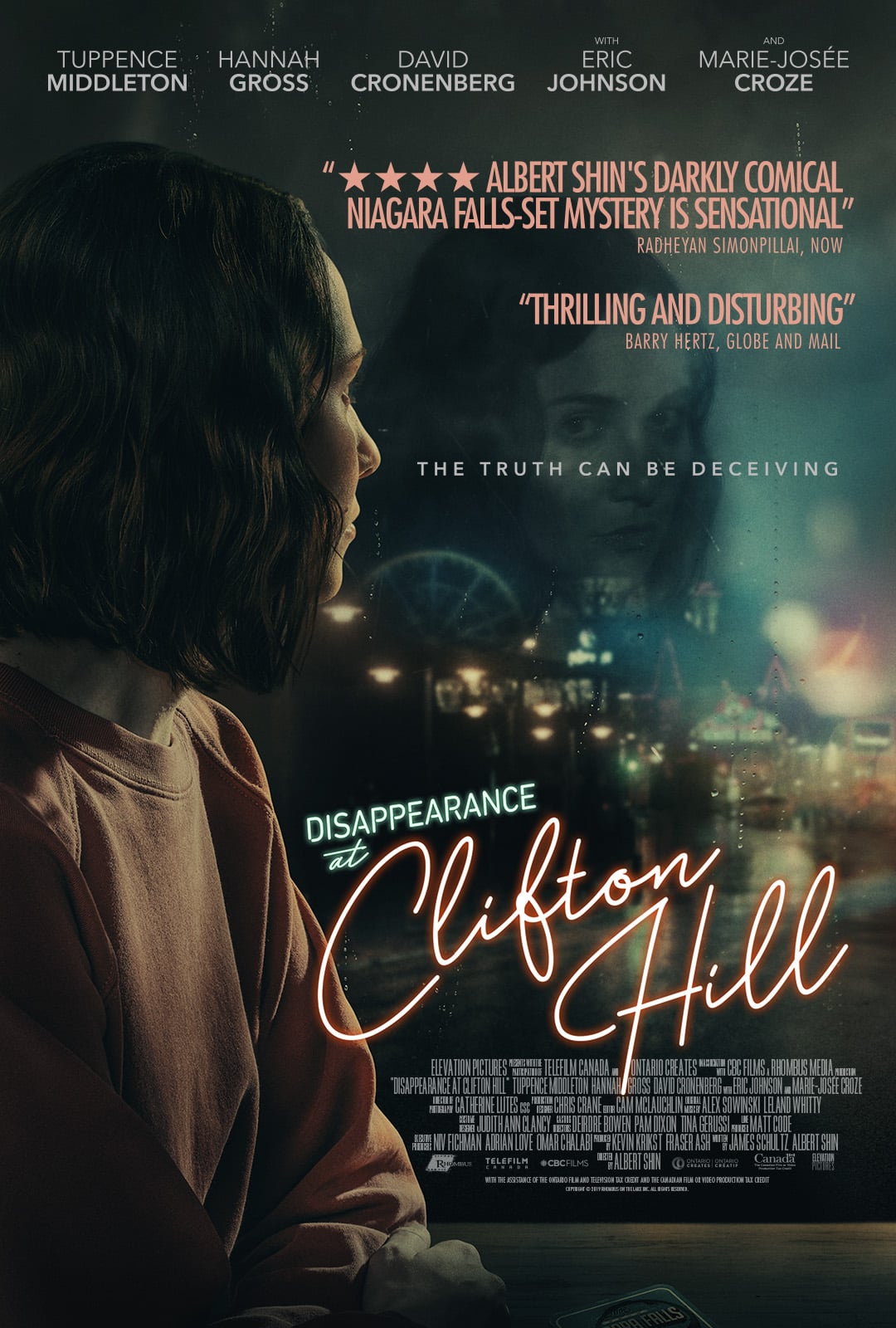 Contest time!
Courtesy of our friends at Elevation Pictures, enter for a chance to win a run-of-engagement pass to see DISAPPEARANCE AT CLIFTON HILL in theatres in either Toronto, Vancouver, Calgary, Hamilton, Niagara Falls, Edmonton, Halifax, Winnipeg or Ottawa.
Synopsis:
Following the death of her mother, Abby (Tuppence Middleton), a troubled young woman with a checkered past, returns to her hometown of Niagara Falls and the dilapidated motel her family used to run. While there, she finds herself drawn once again into a mystery that has haunted her since childhood: what happened to the young boy she saw being violently abducted in the woods twenty-five years ago? As Abby sets out to find out the truth, she must confront both a shocking, long-buried conspiracy that runs as deep as the falls themselves as well as her own inner demons.
Trailer:
Complete the form below to enter:
For bonus entries:
Like keithlovesmovies.com on Facebook and like this post.
Follow @keithlovemovies on Twitter and retweet this tweet.
#DisappearanceatCliftonHill ROE Pass Giveaway. Please click the link for rules and contest details. @elevation_pics @taro_pr @rhombusmedia https://t.co/uf97Fxenek

— Keith Noakes (@keithlovemovies) February 16, 2020
Follow @keithlovesmovies on Instagram and like this picture.
Contest will run until Thursday, February 27th, 2020 at 11:59PM.
Don't forget to follow Elevation Pictures on Facebook, Twitter, and Instagram. DISAPPEARANCE AT CLIFTON HILL opens in theatres on February 28th.
Good Luck