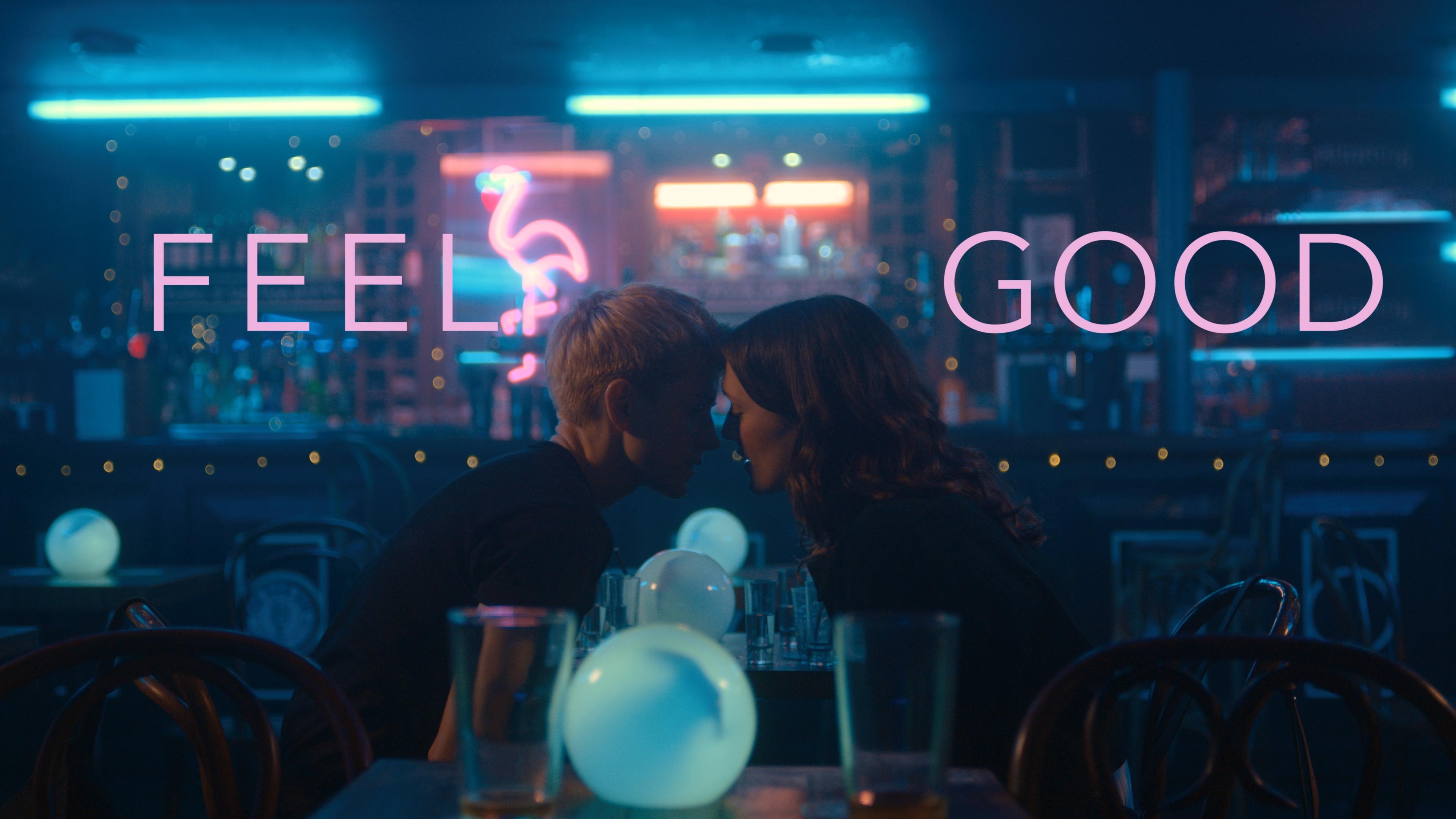 Check out the official trailer of Netflix's latest series, Feel Good, starring Mae Martin, Charlotte Ritchie, and Lisa Kudrow, below, coming on Netflix on March 19th.
Synopsis:
Feel Good stars Mae Martin as Mae, a rising talent on the stand-up circuit and recovering addict whose addictive behaviors and intense romanticism dominate every single part of her life. When she meets pragmatic – but so far heterosexual – George (Charlotte Ritchie) she's smitten, and much to her surprise George feels the same. They embark on an intoxicating romance as Mae juggles relationships with her parents, fellow addicts in a drugs support group, her colleagues at the local stand up club, and most importantly tries to transform her relationship with George from an addictive one to a healthy one. But the real question is can Mae replace a toxic addiction to love with love itself. Feel Good is a deeply personal, dark but hilarious story about two young people navigating the modern-day landscape of love, addiction, and sexuality – and trying to form a meaningful and lasting connection.
Quote from Feel Good Creator and Star, Mae Martin:
"I'm beyond excited for people to finally see my semi-autobiographical show Feel Good. I really hope that people laugh, connect with the characters, and root for Mae and George as a couple. We tried to make a show that's funny, heartbreaking, and occasionally completely bizarre, because that's what life is like."
Cast: Mae Martin as "Mae", Charlotte Ritchie as "George", Lisa Kudrow as Mae's mom "Linda", Adrian Lukis as Mae's dad "Malcolm", and Sophie Thompson as "Maggie"
Episodes: 6 x 30-minute episodes
Written and Created by: Mae Martin and Joe Hampson
Director: Ally Pankiw
Producer: Kelly McGolpin
Executive Producers: Ben Farrell, Ally Pankiw, Hannah Mackay, Toby Stevens
Production Company: Objective Fiction out of Objective Media Group Scotland
Netflix Premiere Date: March 19, 2020
---
Don't forget to follow us on Twitter and Instagram and like us on Facebook.