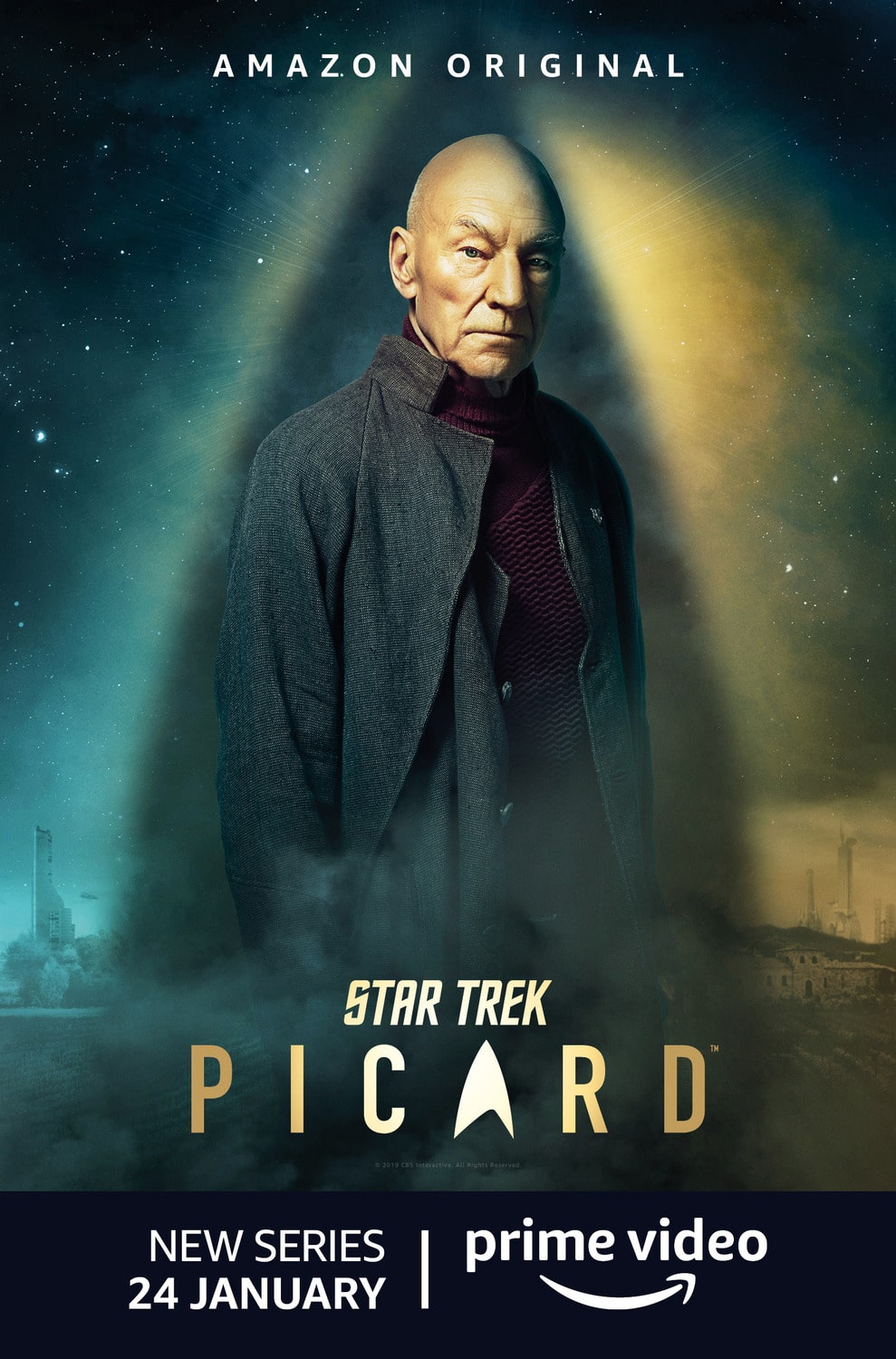 Director

Akiva Goldsman

Writers

Michael Chabon & Ayelet Waldman

Rating

TV-PG

Running Time

44 minutes

Airs

Thursdays

Channel

CBS All Access, Amazon Prime
Rating Summary
Et in Arcadia Ego, Part 1 dials back the exposition with fun character moments, but continues to be unsure on the tone it wants to set.
For our review of last week's episode, click here.
No flashback this time! Instead, we jump straight into the action as Rios takes Soji back home at her wishes. The planet is Coppelius and it's the biggest commune of Synthetics in the galaxy. They don't get down there safely without an attack by a Romulan ship, a visit from the Borg Cube and five flower-shaped ships. Here's what happened in "Et in Arcadia Ego, Part 1."
While last week's episode was all about destroying synthetic life, this week's penultimate narrative is about preserving it. The show continues to boldly go in different directions to embrace an ever-expanding narrative, but it feels too broad at times with an inability to set a coherent tone.
It pulls back on the large info dumps of episodes past and has some fun character moments, but these are unfortunately lost in the confusing plot and defaulting to the boring aspects that made season one of Discovery so dull. Unnecessary filler conversations also try to complete this episode's run-time as it obviously becomes more set up for a hopefully impactful finale.
What does work for this episode is the actual commune on Coppelius. It feels like the prototypical campy surface ventures of TOS and TNG which is something that these new Trek stories have been severely lacking. That and the surprise appearance of Brent Spiner as Altan Inigo Soong, the son of Data's original creator! He was a welcomed site after his brief cameo in the pilot.
Unfortunately, it leaves a bittersweet taste. One on side the return of many characters of the past has been great, but they've been trapped in a narrative more interested in constant mystery than actual resolution. This leads to characters being controlled by a pre-determined fate rather than controlling their own destinies. Hopefully that can change in the second part of this season finale.
Captain's Log
How will Picard stop the Romulans?
What's in store for Picard and Soji?
What did you think of "Et in Arcadia Ego, Part 1″? Let me know in the comments below!
---
If you liked this, check out my YouTube channel The Film Fanatic, my other reviews and my website!
Don't forget to follow us on Twitter and Instagram and like us on Facebook.