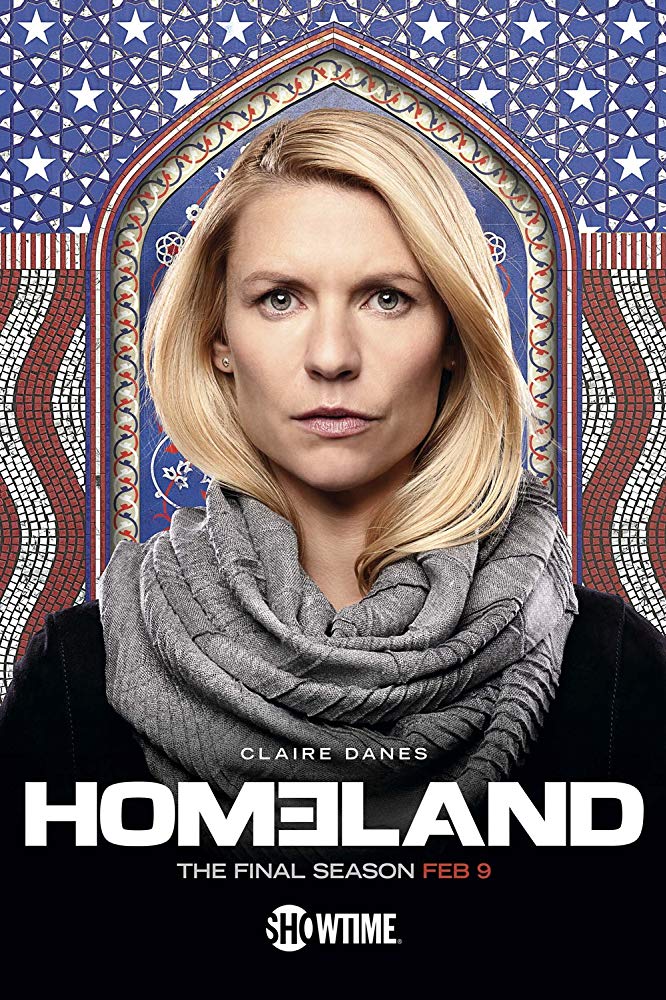 Director

Lesli Linka Glatter

Writers

Patrick Harbinson, Chip Johannessen

Rating

TV-MA

Running Time

55 minutes

Airs

Sundays 9pm

Channel

Showtime, Crave
Rating Summary
F**ker Shot Me saw the Homeland landscape continue to shift as another war in the Middle East looms while Carrie and Saul go to desperate measures to try and stop it but find themselves faced with overwhelming odds.
For our review of the last episode of Homeland, click here.
Synopsis: Saul finds an unlikely ally. So does Carrie. (IMDB)
Silly Carrie, thinking that she could still get help while on the run. Things keep getting worse in this new episode of Homeland as the train has now fallen completely off the rails. Maybe Gromov isn't such a bad guy? Still, nobody seems to care about who shot that helicopter down as everybody is focused on Haqqani's surrender at the end of the last episode.
F**ker Shot Me began with the aforementioned Haqqani being delivered to G'ulom at the soccer stadium, prompting the release of all the Taliban soldiers who were being held there. Saul reiterated the need of a fair trial (which was never going to happen) and warned about what may happen if that wasn't the case (which will probably happen) but G'ulom was unsurprisingly unfazed. Meanwhile, Saul learned about Carrie's escape. Though he new everything (and her need to get Max), all he wanted was to get her back.
Carrie and Gromov were in Pakistan in search for Max (Claire Danes and Costa Ronin have great chemistry which would be on display in this episode). However, she was still skeptical of him and rightfully so. On the way, Carrie came across a makeshift graveyard near the same wedding party for which she launched a drone attack a few seasons back. Suffice it to say that she still felt remorse that led to her leaving the CIA. Carrie thought Gromov was screwing with him (because obviously) but he claimed he wasn't. Meanwhile, Saul warned Washington of the dangers of what Haqqani's death may mean. Hayes came late though all he took from it was that people were plotting behind his back (he wanted revenge for Warner's death and Wellington's loyalty). They had a classified intercept proving that Haqqani was incident, however, Hayes was against the sharing of the classified information.
Carrie and Gromov found Max but the Taliban were not willing to give him up (probably since they knew how important he was now). Carrie and Max's reunion was a short one as he was taken away again to a compound full of young soldiers led by Jaleel Haqqani. Suffice it to say that the others were not quick to help so Carrie chose to go in on her own. Meanwhile, Hayes greeted Warner's widow Doris (Kate Burton) who was certainly not in a good mood knowing what went down. Saul also went to Pakistan for help from Qureshi and her father (also an old friend) who he warned about the war that could be coming their way (they each had their own classified information that could help). Only the latter would be swayed.
G'ulom also came to Washington to meet with Hayes to continue to manipulate him into going to war to prove his strength (it was working). To try to stop it, Saul and Qureshi tried to convince a judge to grant a continuance (Qureshi showed her some of her classified info and it worked). That judge would eventually be replaced only for Haqqani to be sentenced to death. Unfortunately Hayes couldn't do anything about it. Meanwhile, a right-wing political consultant named John Zabel (Hugh Dancy) was talking with him to continue that manipulation.
The episode ended with Carrie approaching the compound where Max was being held, only to witness him appearing to be staged for a beheading video before Gromov stopped her.
So the season has pretty much completely changed from where we started which shouldn't come as much of a surprise to anyone. G'ulom probably had the helicopter shot down in his quest for power and is using the U.S. to get rid of the Taliban and who knows what the Russians want? That's what it seems like so far but that could change.
---
If you liked this, please read my other reviews here and don't forget to follow me on Twitter, follow me on Instagram, and also like me on Facebook.