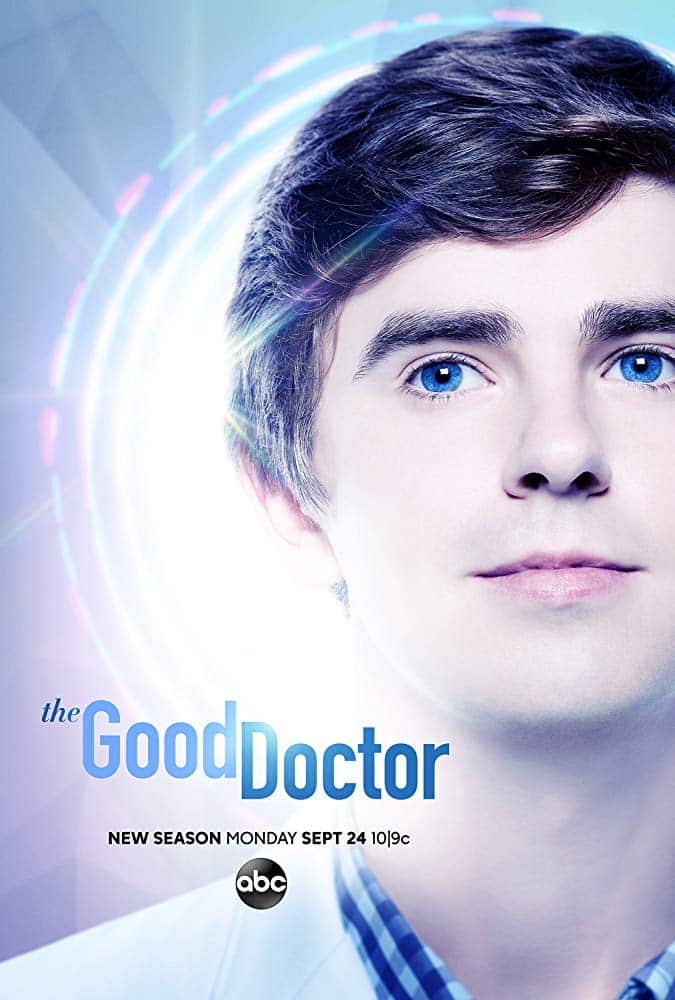 Director

Mike Listo

Writers

Liz Friedman, Adam Scott Weissman

Rating

TV-14

Running Time

41 minutes

Airs

Mondays 10pm

Channel

ABC, CTV
Rating Summary
Hurt would see the team from the hospital respond to the aftermath of an earthquake and suffice it to say that they won't be the same again.
For our review of the last episode of The Good Doctor, click here.
Synopsis: The city of San Jose is rocked by a massive earthquake that puts the staff of St. Bonaventure Hospital on high alert as they race to assess the damage. (TV Guide)
The first of a two part finale of The Good Doctor saw our team respond to a tragedy as earthquakes besieged San Jose, causing the collapse of a brewery where Melendez, Glassman, and Lea just happened to be attending its opening. This episode had just about everything one would expect from a TGD episode but don't expect THAT to happen though something big may happen so stay tuned.
Hurt began with the aforementioned earthquake at a brewery opening owned by one of Melendez's former patients who he saved from paralysis (for whom he would have to save again) and her wife. It didn't take long for the worst-looking earthquake to happen, bringing the roof down and injuring most of the attendees. Melendez and Glassman were unharmed (though the former is debatable) while Lea fell through the floor as a barrel came down. Meanwhile, Lim dispatched a team from the hospital to assist consisting of her, Browne, Park, and Murphy, leaving Andrews and Reznick (fresh off of hand surgery) to handle triage and surgery. This was clearly too much for one person but he was unwilling to let Reznick help as she was still recovering.
Glassman returned to the hospital to assist with surgeries while Melendez stayed behind as the brewery owner was trapped under a beam and removing her may cause her to become paralyzed once again (which Murphy spotted). Melendez would have to remove the screw that he had placed in her spine in order for her to be moved safely. Performing the surgery in the field was risky (for which the woman's wife clearly objected to) but thanks to Browne's ingenuity, the surgery was successful. When Murphy was told that Lea was there (which was probably not the best decision according to the hallucination of Steve), that's who he would focus on. Park, on the other hand, would connect with a young man trapped underneath the bar (as he was around his son's age of course) for whom would have to undergo a risky surgery of his own to save him from bleeding out (outcome TBD).
After crawling through rubble, Murphy thought he found Lea but instead found another woman with a pair of rebars stuck through her body. As he treated her, they had some small talk about him and Lea. Though the woman thought he should move on, Murphy was unwilling as he still wanted to be the kind of person he was when he was with her. Lim actually found Lea somewhere else and had since been listening on the same walkie channel as Murphy (and of course heard that speech). Murphy pulled her off of one rebar but removing the one in her leg would cause her to bleed out. Meanwhile back at the hospital, Reznick assumed the triage lead, however, she would instruct the nurses what to do (though she warned them in advance how much of a bitch she'd be for which she was right). As all the surgeons were busy, she would eventually be needed to perform surgery on a pregnant patient whose unfeasible pregnancy caused the rupture of her fallopian tubes.
Those waiting for the inevitable aftershock got it at the end of the episode, leading Melendez (who maybe wasn't okay after all) to collapse as he and Browne were getting ready to leave the hospital and a pipe to burst where Murphy and the woman he was treating were, causing the basement to start to fill with water.
Will Melendez survive? That would be a real shakeup for the series. Murphy unwittingly professed his love for Lea but will that work? While it's unlikely for both of these to happen, chances are that one of them will. Now that would be a season finale.
---
If you liked this, please read our other reviews here and don't forget to follow us on Twitter, follow us on Instagram, and also like us on Facebook.