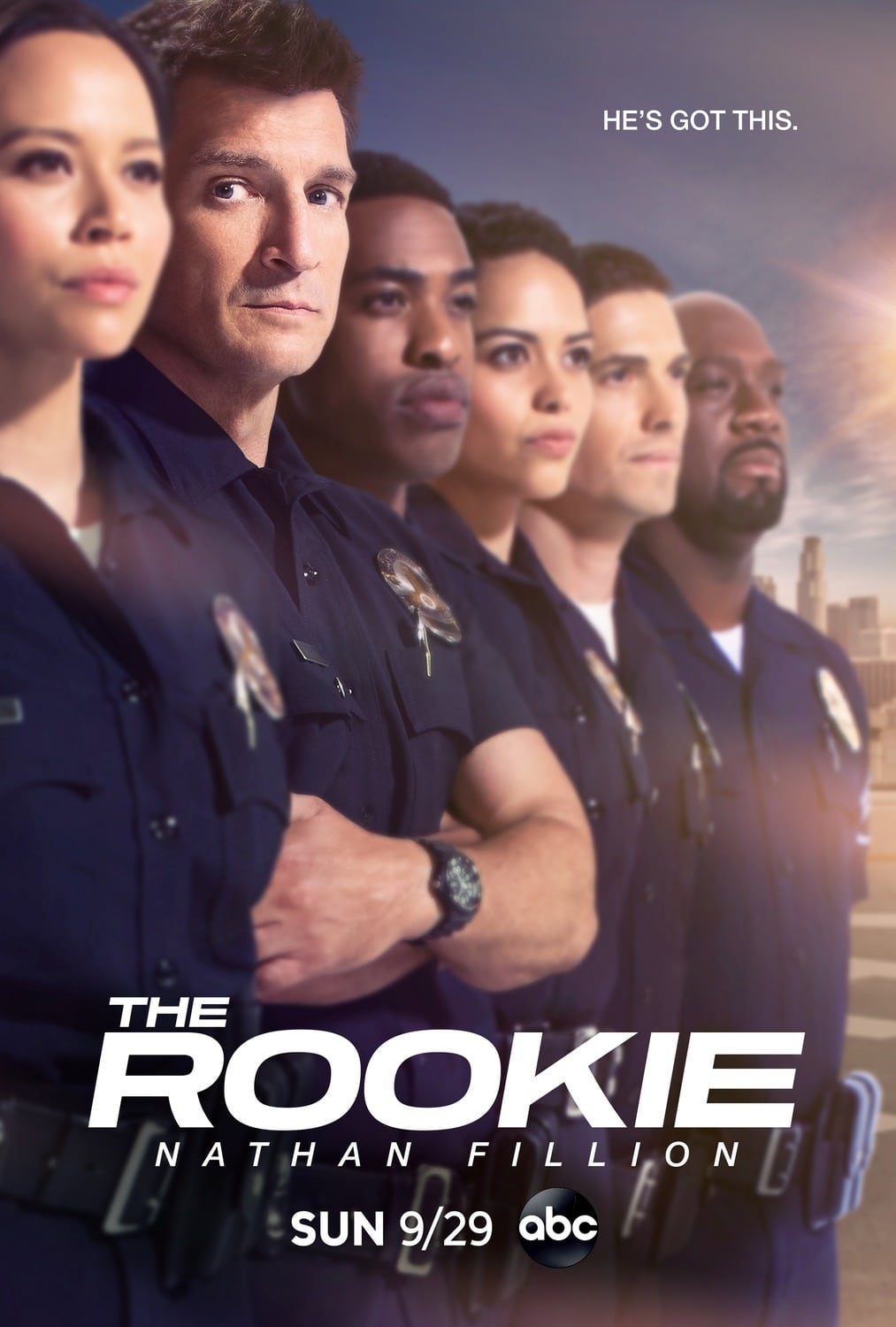 Director

Michael Goi

Writers

Vincent Angell, Mary Trahan

Rating

TV-14

Running Time

44 minutes

Airs

Sundays 10pm

Channel

CTV, ABC
Rating Summary
Hand-Off hits its audience with a heavier dose of stories filled with emotional moments, great banter and a continually underused character.
For our review of the last episode of The Rookie, click here.
Nolan and Harper get a call to a prostitute fight at 10 AM which she promptly avoids. They stumble upon a robbery in progress and make their way onto the scene, but turns out this is just a movie set. Harper starts throwing permits at them and freaks out the director and cast. A man in a beaver costume comes over making them question what this movie is even about. Here's what went down in "Hand-Off."
This week decided not to hold back any of the punches as it brings us into three lengthy storylines. The first is Bradford's ongoing romance with Lucy's long-time friend Rachel. She has decided, after weeks of disappearing, to return and have Bradford meet her father. Makes sense that this relationship would inevitably get to this point and it should mean that Bradford's feelings for Rachel are genuine. Problem was this wasn't the typical potential father-in-law exchange as he decided to reveal some very personal information about Rachel. He seemed to try to push Bradford away from his daughter, but he stood up to Colin and that was great to see.
Next up was the parole hearing for the murderer of Grey's old partner. It happened on Lopez' first day on the job and she had to watch her fellow officer die. Having her and Grey both take part in this parole hearing took a lot out of both of them emotionally, having to re-live this traumatic event. They both have this thick exteriors, most likely due to this event among others, so it was good to see a bit more into why they are these people.
Finally, the final story of the episode was the case of Nolan's stolen identity. It had gotten so bad that it jeopardize his spot on the force! You think he would be able to look at his financials a little more often, but either way he decides to check in on his situation. Turns out a hacker named Jordan (Seth Green) was stealing money from people to live life large. Through their interactions, Nolan continues to show his compassion for people, even those who wronged him, and in the end Jordan gives back Henry's college fund.
Oh and Jackson is around somewhere, being underused in an unsolved case that felt like a tack-on storyline to keep him relevant.
#FreeJacksonWest
Captain's Log
How long will Tim and Rachel last?
Will we see more of Bradford and Cujo?
How will Wes deal with his issues?
Does Armstrong have a secret he is hiding?
What did you think of "Hand-Off"? Let me know in the comments below!
---
If you liked this, check out my YouTube channel The Film Fanatic, my other reviews and my website!
Don't forget to follow us on Twitter and Instagram and like us on Facebook.