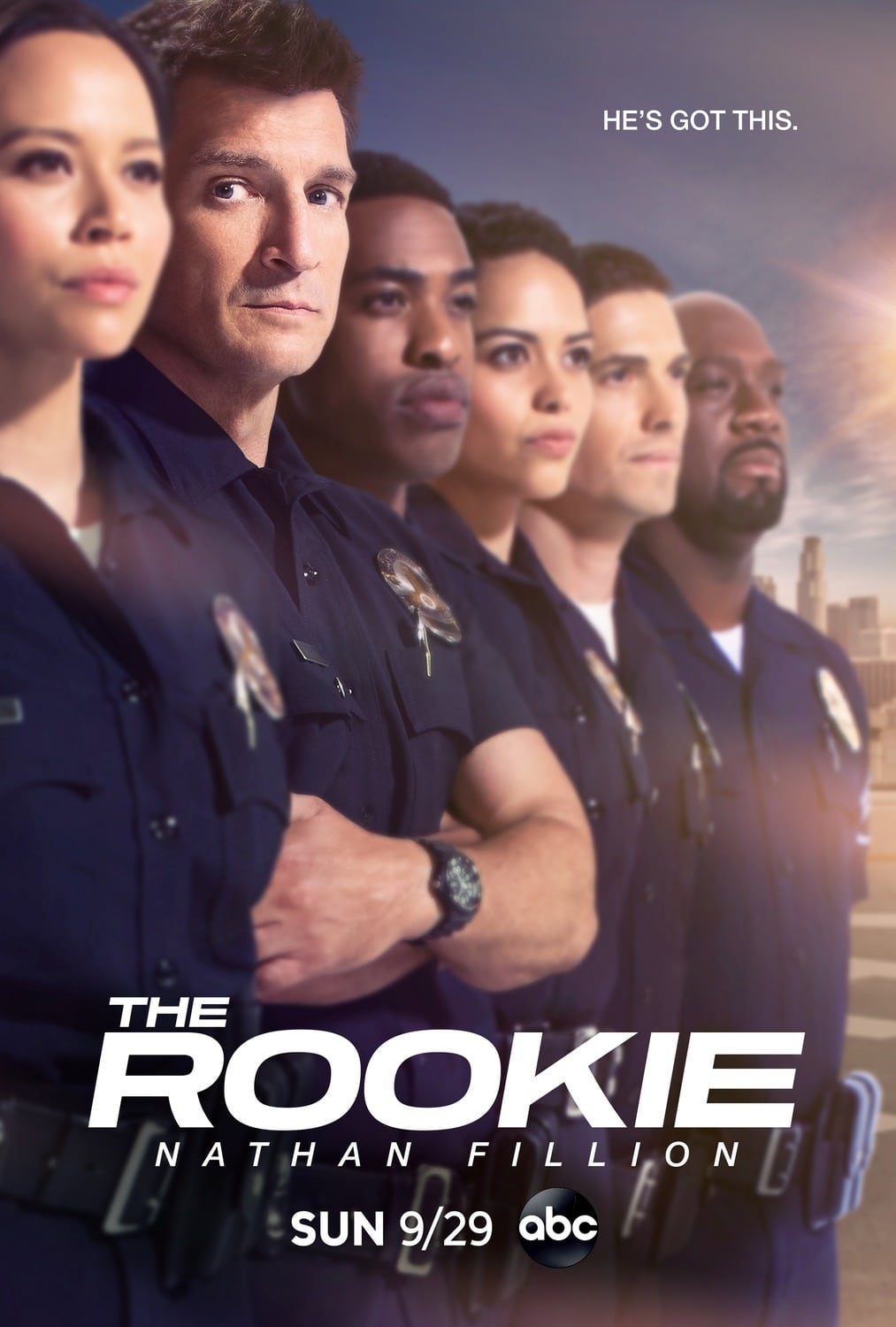 Director

Sylvain White

Writer

Bill Rinier

Rating

TV-14

Running Time

44 minutes

Airs

Sundays 10pm

Channel

CTV, ABC
Rating Summary
Casualties blends both the unrealistic scenarios of The Rookie past with the strong character development of The Rookie present. Hopefully this becomes a stronger hybrid for The Rookie future.
For our review of the last episode of The Rookie, click here.
Nolan and Harper respond to a call of a man with a retired bomb dog who believes he is smelling something suspicious inside a nearby house. Turns out it's a homemade gender reveal with some C4 to set it off. They have to report this to Grey, adorned by the glitter from the explosion. In his off-time, Nolan is spending some quality time with Grace while she forces him to put a heart rate monitor on and realizes his numbers are a little high. She concludes that he is a little old for the stressful hormones his body is producing from the job. He needs to get this under control. Here's what went down in "Casualties."
The biggest story of the episode is the team's desire to take down a federally sanctioned counterfeiting operation. With Nolan and Harper stumbling upon Joe, a dead homeless Veteran, the officers start digging. They go further into this mystery until Colonel Norman Jangus (Roger Cross), who ran into Nolan earlier, comes by his house trying to scare the "weak link." Nolan proves that he is anything but weak in this interaction and the team manages to take down Jangus' buddy who killed Joe, although I doubt the evidence will hold up given the friends Jangus has.
Meanwhile Lucy has decided to try to cope with her PTSD by bringing a dog, Cujo, to her apartment. Problem is that she isn't the only one living there and the dog decides to ruin all of Jackson's nice stuff. Maybe a hyperactive dog isn't the best choice for a new cop, perhaps a cat will suffice? Either way she opts to give the dog to Bradford which is great for him. It should continue to break down his walls and show a little softer side for him.
Finally, Grey deals with a situation where a stupid citizen shot at a drone and a stray bullet killed someone. Oh and Armstong is still reeling with the aftermath of the Rosalind Dyer case. These two subplots, while subtle, help to push these characters forward. In fact, all of the stories this week, while definitely unrealistic, continue to push these characters to become stronger with each case they face.
Captain's Log
Will there be any repercussions for the Jangus case?
Will we see more of Bradford and Cujo?
How will Wes deal with his issues?
Does Armstrong have a secret he is hiding?
What did you think of "Casualties"? Let me know in the comments below!
---
If you liked this, check out my YouTube channel The Film Fanatic, my other reviews and my website!
Don't forget to follow us on Twitter and Instagram and like us on Facebook.