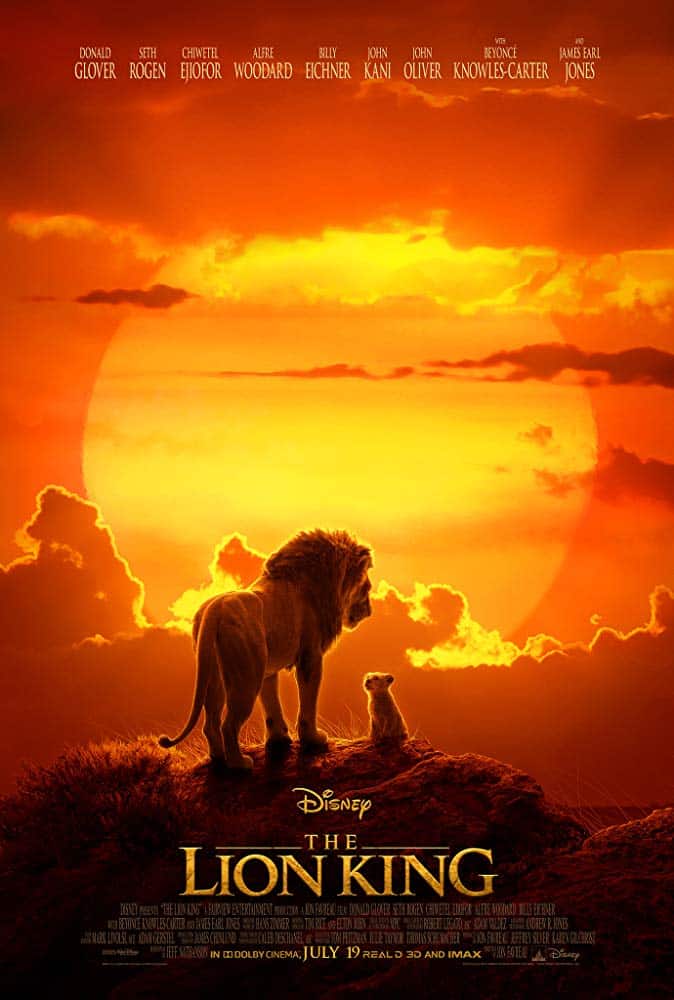 I can't wait to sing all these songs in the theatre.
It's about time we got another look at Job Favreau's The Lion King. With an insane crop of summer blockbusters heading our way, it was only a matter of time before the marketing campaign for this beloved Disney classic kicked into high gear. Crazy to imagine that in a span of about 4 months, the world gets a live action Dumbo, Aladdin and The Lion King. Dumbo had a hard time getting those big lovable ears off the ground and hopefully that's not the direction these live action adaptations are heading.
The trailer looks spectacular, the visuals are so stunning and it's truly something special to see Pride Rock come to life. The visual aspect was never in doubt, after The Jungle Book. Even hearing the great James Earl Jones as Mufasa was like travelling back to our youth. It's such a comforting voice and we are not ready for whats going to happen to him. The trailer felt very familiar, but they surely aren't showing any of their cards just yet. A lot of the same shots and similar tone. We haven't even heard Donald Glover yet, and that's a little upsetting as we all can't wait to hear him sing.
It's so invigorating, watching this trailer a few times, it looks so damn real, and with the incredible voice cast is really what's going to push this film over the top. This cast is special to say the least, being extremely diverse and it had to be in order to bring these iconic characters to life. This is going to be a box-office monster, in a year full of films that will cross the $1 billion line with ease.
Don't forget to follow us on Twitter and Instagram and like us on Facebook.