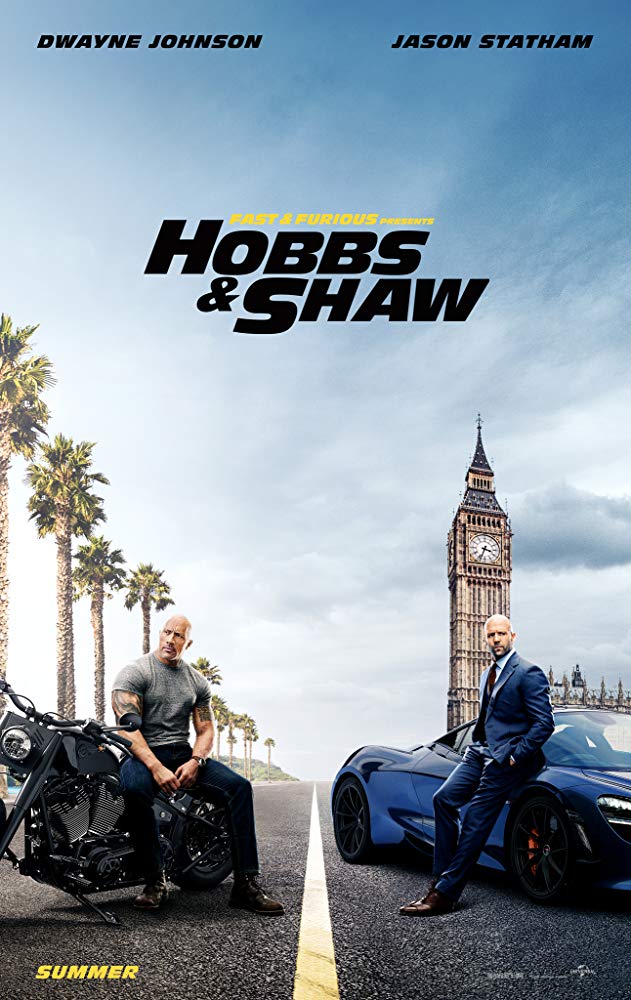 Hobbs & Shaw provides a thrill a minute, in this action packed trailer, that will get your adrenaline rushing this morning.
Christ. That was an insanely long movie trailer. Talk about an adrenaline thrill ride. For a movie that appears to be non-stop action roller coaster, this is one of the most insane trailers in recent memory. Throw everything you know about the Fast & The Furious franchise out the window, we are dealing with superheroes now. It was quickly getting to this place, but we are fully fledged superheroes, It wouldn't be much of a surprise to see Idris Elba fly in this at this point, why not?
Boy, talk about next level chemistry. Statham and Johnson shine together on screen and making you wonder if these two people should have done a movie a long time ago. The trailer may be long but at least was a great way to shoe in Roman Reigns, everyone's favorite pro wrestler. Everything that was normal and totally believable prior to the end of the trailer was hilarious, yet at the last minute, it was hard to believe that this could even happen.
Toss in Vanessa Kirby and the coolest dude in the world, Idris Elba and we are on the brink of a home run. There's almost no way that this movie is not grossing close to a billion dollars. It looks like the definition of the over the top summer blockbuster that just wants its audience to have a great time. In all honesty, this is one of the more action packed trailers in years. There is a lot going on, but you have to give in to physics and the fact these are just humans. It's the Fast & The Furious franchise, we already know to throw all of these thoughts out the window.
Going to be one hell of a ride and I can't wait to be sitting shotgun for it.
*still courtesy of Universal Pictures*
---
Don't forget to follow us on Twitter and Instagram and like us on Facebook.