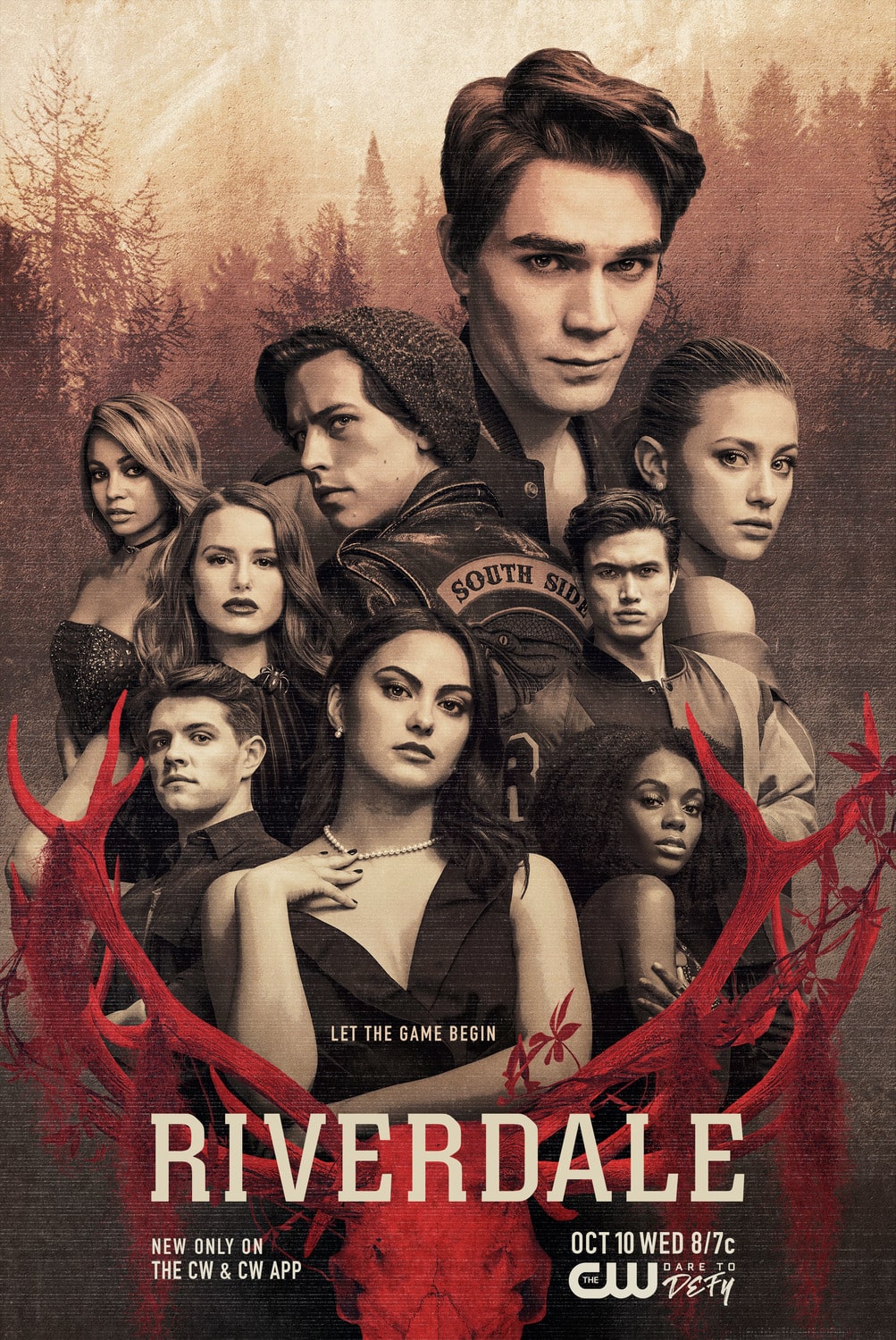 Director

Gabriel Correa

Writer

Arabella Anderson, Brian E. Paterson

Rating

TV-14

Running Time

44 minutes

Airs

Wednesday 8pm

Channel

CW
Rating Summary
The storylines this week push forward the plots surrounding the three main villains facing Riverdale. The ongoing issues with the Gargoyle King jump back and forth with this week's story bringing higher stakes to this situation. The reign of Hiram and his terror may appear over, but it still looms in the shadows waiting to come back with a vengeance. Lastly, the Farm is proving to be an increasingly bigger problem for the residents as it tears families apart. The question is, are these villains all connected or will the Scooby Gang continue to fight a war on two fronts?
For our review of the last episode of Riverdale, click here.
"Jawbreaker" starts off with FP and Jughead looking over the body and questioning who might have done it. It could be a copycat, or it could be the real Gargoyle King. Meanwhile, Betty questions Edgar Evernever about his identity and origin. He explains his awakening, but she's more concerned with how Alice manages to see her dead son. Archie tries to keep the juvie kids calm after Baby Teeth's death.
Jughead and FP find a matchbook from the Maple Club in Baby Teeth's throat leading them to Penelope's local brothel. She explains that Baby Teeth was a regular at her club, but things become suspicious when another patron goes mad. Luckily, FP is able to subdue him, but they discover he took a strong dose of Fizzle Rocks that is coming straight from the Gargoyle leader Kurtz.
FP decides it is time to catch Kurtz and grabs him during a drug bust. Unfortunately, Kurtz is crazy and amused by the sheriff's attempts to stop him. He rhymes off a riddle saying that Baby Teeth was the warm up and that they should prepare to save the princess. While FP and Jughead have been busy trying to get Kurtz, Ricky has been teaching Jellybean about G&G and they are deep enough to head to the woods and meet the Gargoyle King himself.
Betty looks into figuring out more about her brother Charles when Toni confronts her about the ridiculousness of The Farm. She wants answers and Cheryl back so they come up with a plan. Betty gives Toni a video of Clifford killing Jason that will hopefully snap Cheryl back to reality. Unfortunately, Cheryl is so enamored by seeing her brother again that she dismisses Toni's concerns.
Betty tries to convince her mom of Charles' death by showing her a gravestone and eventually chloroforming her. She lets Dark Betty come out by keeping her mom captive and threatening Evelyn. However, she wakes up when she watches Alice's taped confession that shows her fear of Betty's darker side. Edgar tells Betty that the dead relatives are a great way for the Farmies to find closure so does it really matter if they are real or not.
Betty decides to draw back on her problems with the Farm and let Alice return to her other family. She goes to her father's cell and gets him to sign off on some divorce papers, but he wants a favour in return. Hal wants help breaking out of prison and he needs Betty to do so. Meanwhile, Betty and Toni have the latter join the Farm in solidarity with her girlfriend, but secretly as a double agent to reveal the truth about the Evernevers.
Finally, Archie wants to do a match in honor of his fallen brother Baby Teeth. Veronica gets him a match against Elio's fighter Randy Ronson who he fought a few episodes ago. Mad Dog warns Archie that Randy may be using some enhancers and it turns out that he is fueling himself with water infused with Fizzle Rocks. He is all over Archie for the first few rounds, but Archie manages to get the upperhand and land a KO punch. However, Randy isn't moving after the hit and Archie starts to worry that he killed his opponent. Although it is more likely he overdosed on Fizzle Rocks.
Questions
What is Edgar Evernever's deal?
Is the Red Paladin Quest over?
Will Betty help Hal?
Did Archie kill Randy?
Will the Jones manage to save Jellybean?
How are The Farm and The Gargoyle King connected?
What is Gladys' plan?
Score: 8/10
What did you think of "Jawbreaker"? Let me know in the comments below!
---
If you liked this, check out my YouTube channel The Film Fanatic, my other reviews and my website!
Don't forget to follow us on Twitter and Instagram and like us on Facebook.