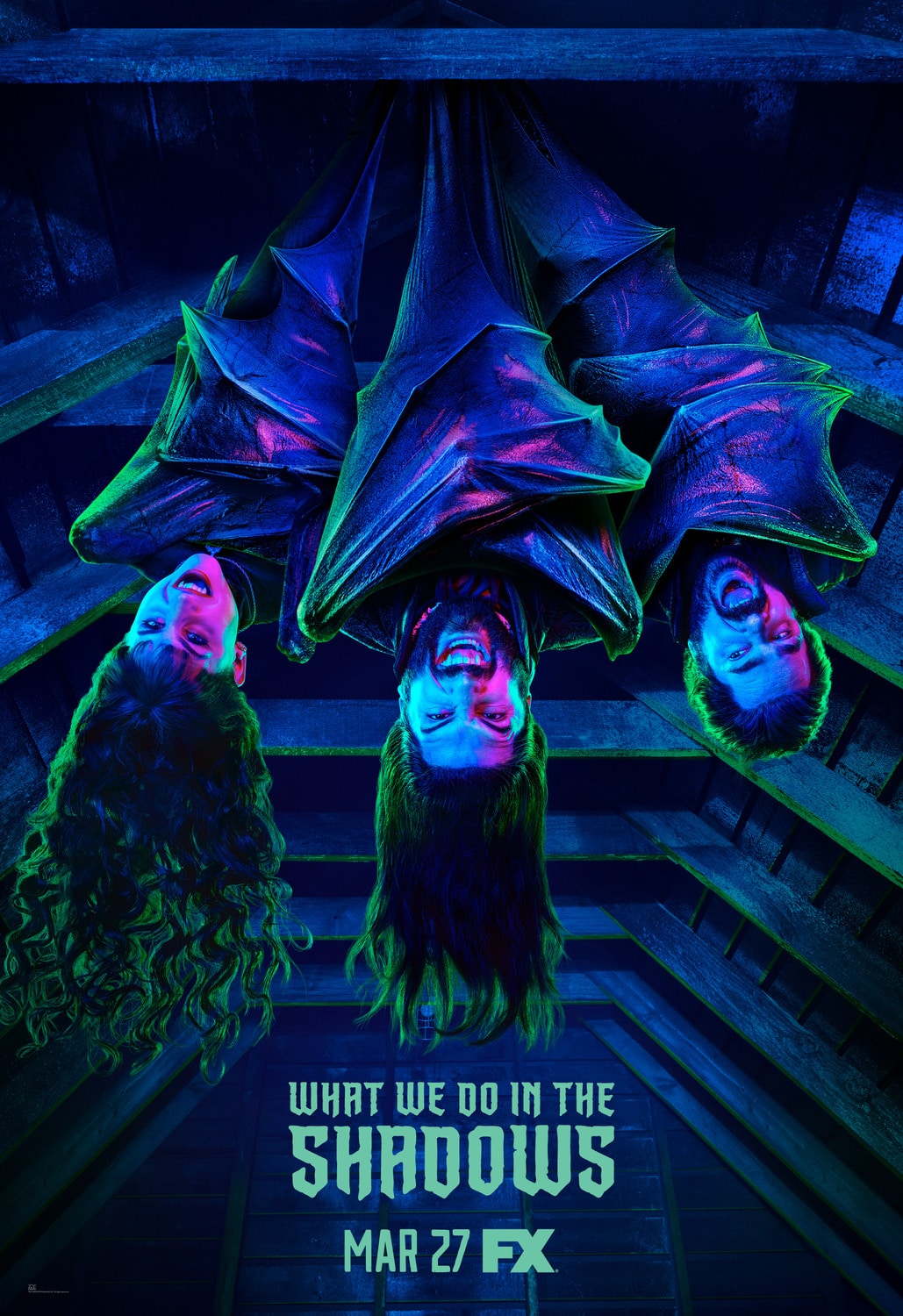 Director

Jackie van Beek

Writer

Duncan Sarkies

Rating

TV-MA

Running Time

23 minutes

Airs

Wednesdays 10pm

Channel

FX Canada, FX
Rating Summary
Animal Control manages to be a solid entry in the season and a comical improvement over last week's episode, Manhattan Night Club.
For our review of the last episode of What We Do In The Shadows, click here.
Synopsis: Lazslo, in bat form, is captured by Staten Island Animal Control and must be rescued, while Nadja can no longer resist reconnecting with her reincarnated lover Gregor. (IMDB)
After a centuries long marriage, Lazlo and Nadja feel that they need to continually spice things up in order to keep their marriage feeling somewhat fresh. This pushes Lazlo to hastily attempt to hypnotize his neighbor from across the street through a misguided act of machismo. Unbeknownst to him, the man's wife was in the house and proceeds to beat him with a broom as he attempts to escape the house in bat form. The most comical part of this comes from Guillermo and Nandor secretly watching all of this occur from their home across the street. As they begin their rescue attempt, Animal Control arrives to thwart their plans and take (bat) Lazlo away propelling Nandor, Guillermo and Colin Robinson on an adventure to the Staten Island Animal Control.
Meanwhile, Nadja, having left Lazlo's company after becoming bored watching his poor attempt at hypnosis, seeks to find her long lost forbidden lover, Gregor, who is reincarnated in the body of Jeff (Jake McDorman), whom we've met earlier in the season. Gregor has been brought back in many forms – warrior, bar maid and even a horse, all ending with him being killed by beheading leaving Nadja to roam the Earth in search of him once again. This time Gregor has taken the form of Jeff, a Staten Island parking lot attendant. After several attempts to reignite their forbidden passion, Nadja reconciles that Jeff is just a boring human with no mysterious qualities. This causes her to force Jeff to remember all of his former lives causing him to relive and reenact them all in the span of 40 seconds. Nevertheless, her love has returned and they proceed to wreak havoc on Staten Island.
Nandor & Co. do not have such luck in their rescue attempt as they manage to take the wrong creature from Animal Control and manage to release a diseased bat back into the wild. In waiting, Lazlo attempts to unite the surrounding animals in revolt against their captors to no avail because as we already know – cats are jerks. After several more mishaps, the group uses their last resort to ask for Nadja's help which pulls her reluctantly away from Gregor leaving him to deal with his newfound mind and body on his own comically resulting in his arrest (not beheading…yet).
At times it feels like some of the more comedic moments would flourish more if they were given more time to develop, which is partially due to the show's short running time, however, making WWDITS anything over 30 minutes could also greatly diminish its ability to tell a tightly wound concept that has yet to become stale or boring after five episodes thus far.
Ultimately, this is merely a minor observation that has thankfully had no impact on the overall product so far but this reviewer wishes to see longer versions of Colin Robinson's love life or Lazlo's tour of his vulva garden.
---
If you liked this, please read our other reviews here and don't forget to follow us on Twitter, follow us on Instagram, and also like us on Facebook.