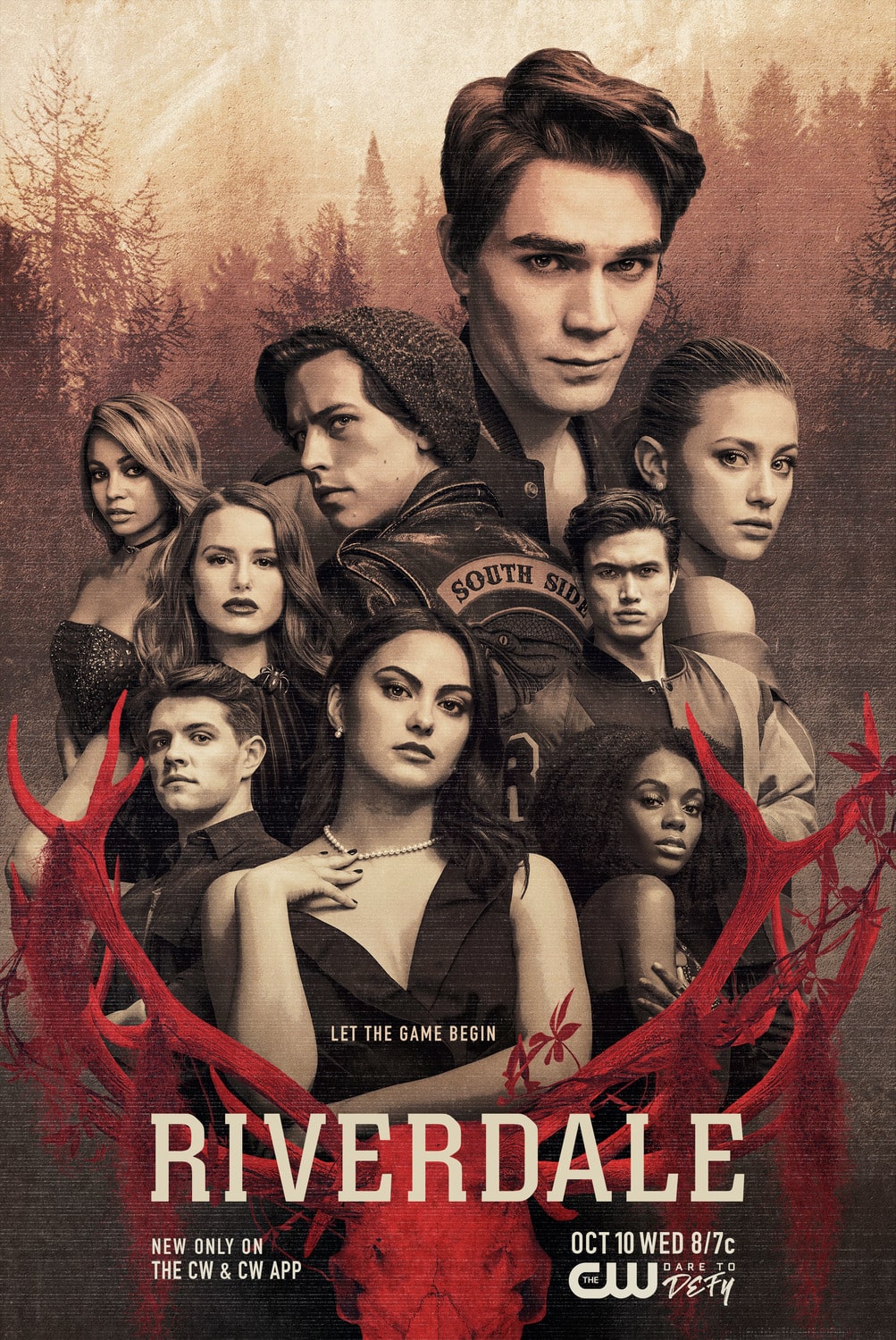 Director

David Katzenberg

Writer

Britta Lundin, Devon Turner

Rating

TV-14

Running Time

44 minutes

Airs

Wednesday 8pm

Channel

CW
Rating Summary
With prom season upon them, the students decide to use this event to their advantage and cast light upon their enemies. The return of the Black Hood is another bump in the road for the residents of Riverdale on top of their current Gargoyle problem, but it helps build tension to the inevitable confrontation with this season's biggest baddies. The Gargoyle King has been plaguing Riverdale for months, but does the Black Hood want to reclaim this throne or perhaps he has no other intention than to protect his family from The Farm. Gargoyle King versus Black Hood, better than any of Archie's uneventful boxing matches.
For our review of the last episode of Riverdale, click here.
"Prom Night" starts off with the scene of Hal's prison transport where the vehicle is flipped and there are no survivors. Betty and Veronica rush to the scene and while FP is certain that everyone died, Betty is freaked out that The Black Hood could be potentially roaming the streets. Meanwhile, Archie's mom is in town visiting and Jughead is getting closer to the mystery of the Gargoyle King, but these things need to take a backseat because as Cheryl proclaims, junior prom is upon them.
Betty receives word from the coroner that they identified Hal's DNA at the crash in the form of a hand as he concludes that Hal is dead. FP and Jughead investigate Kurtz' last location where they find a bus filled with the Gargoyle King's secret gospel. Jughead and Betty learn that Kurtz also received the same tattoos as the other G&G players. They learn that a local tattoo artist did that design a year ago for another guy with sandy hair, blue eyes and was weirdly magnetic. Betty believes this to be Edgar and she barges into The Farm accusing him of being the Gargoyle King. She forces him to take off his shirt, but it reveals no back tattoo.
The gospel reveals another clue about the Gargoyle King: if the Gryphon Queen declares loyalty to the King at a big event, he will show up. Jughead and Betty get the theme of the prom changed so that Betty can be named queen and lure the King out of hiding. They rig the vote and after she wins, Betty receives a note to return to the Midnight Club's original Ascension Night location. She finds the restroom where Flip For Your Fate is drawn on the walls and a pair of chalices sit in the room. Betty decides to get the hell out of there, but stumbles into the Gargoyle King.
She pulls her gun and demands to know who they are, but she's attacked by the Black Hood with a new sharp hooked hand. He chases her through the halls, passing dead bodies on the way, but Betty feels unsafe. With both enemies closing in, she believes Alice has a target on her back. Betty decides it is best for her to go to Edgar for protection and joins The Farm.
At the Andrews house, Archie asks his mom to sign off on a boxing tournament, but she doesn't want him getting pummeled. Instead, he forges her signature to enter anyway, but things get complicated when she sets him up with a Navy recruiter who could offer a boxing scholarship on the same day. He loses weight to qualify for the tournament, but in doing so becomes too weak to perform in both matches and collapses in the ring. While Mary isn't keen on her son's choices, she agrees to help him with this dream.
Meanwhile, Archie asks Veronica to prom, as friends, but that guise doesn't fool anyone else. Cheryl and Toni are excited to become Prom Queens, but Evelyn and Edgar threaten to take Cheryl's visitations with Jason away if she pursues this causing her to comply. At the prom, Veronica informs Archie that Hiram lied to her and handed her a fake deed meaning that he owns both Pop's and La Bonne Nuit. She asks Archie to help her take down her father once and for all and he agrees.
Questions
Did Betty really join The Farm?
Is the Red Paladin Quest over?
What is The Black Hood's plan?
Will Varchie return?
Is Gladys gone for good?
How are The Farm and The Gargoyle King connected?
What did you think of "Prom Night"? Let me know in the comments below!
---
If you liked this, check out my YouTube channel The Film Fanatic, my other reviews and my website!
Don't forget to follow us on Twitter and Instagram and like us on Facebook.