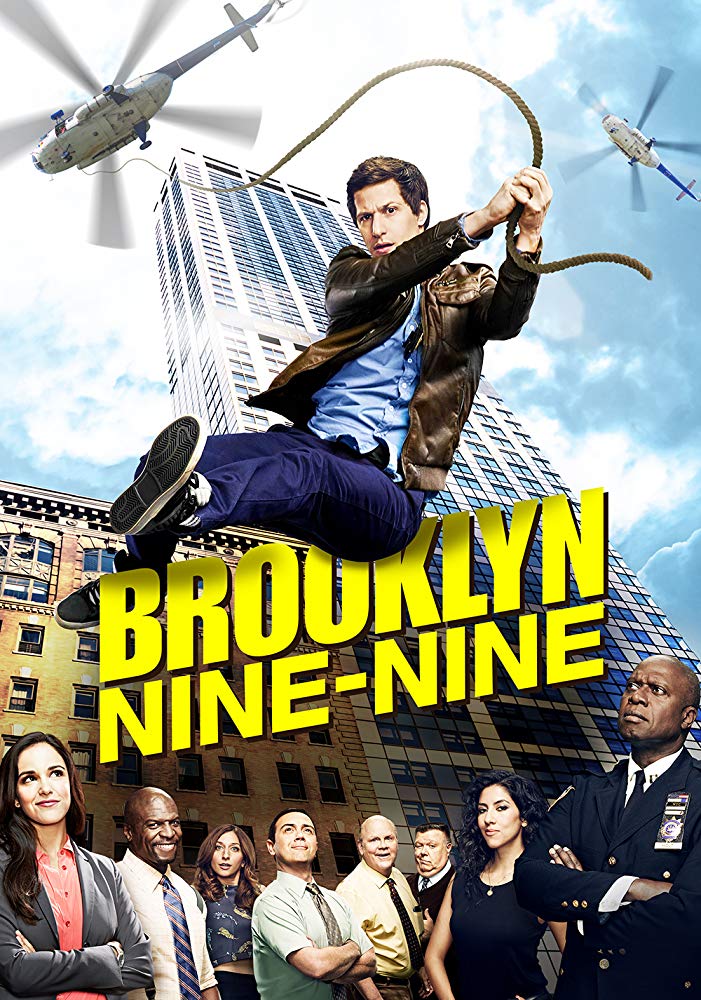 Director

Melissa Fumero

Writer

Phil Augusta Jackson

Rating

TV-14

Running Time

22 minutes

Airs

Thursdays

Channel

8:30 (CityTV), 9pm (NBC)
Rating Summary
Return of the King was a decent episode of Brooklyn Nine-Nine which saw Gina return but she would be squandered in plenty of subplots that would go nowhere.
For our review of the last episode of Brooklyn Nine-Nine, click here.
Synopsis: When Gina returns to the Nine-Nine, Jake and Terry get drawn into her life. Holt learns that Charles' son, Nikolaj, may be a genius; Rosa copes with an injury. (IMDB)
The cold open was of Gina in an unsurprisingly over-the-top video she posted thanking her one millionth subscriber to the G-Hive.
So Gina was back for this episode and it has been months since either Jake or Terry had spoken to her. This episode started with her inviting Jake and Terry to a photo shoot. Gina called them because she had received a death threat that put a speaking engagement at her G-Hive Live event in jeopardy. Terry was skeptical of Gina's motives, thinking that her success had somehow affected their relationship (she had ditched them when they were supposed to get drinks supposedly because of food poisoning).
Gina empowered the crowd at her event with her ridiculous wisdom until their suspect was spotted and she was saved Bodyguard-style (but Terry did all the work). She would be caught in a lie which upset Jake. He "shanted" her but this would get put on hold after she got stabbed in the back by an unknown assailant (who wasn't the man they has suspected) as Jake was walking away. While they waited (with Gina still having a knife in her back) for the ambulance, Jake and Gina aired their issues to one another.
Charles brought Nikolaj to the precinct so he could watch him. While he was there, it was revealed that Nikolaj may be a genius. Holt was disappointed in Charles' parenting skills so he decided to take a proactive role in Nikolaj's life by tutoring him. He thought he needed for help than he could provide so Holt's suggested a boarding school in Switzerland but it would be all for naught since Nikolaj wasn't a genius after all as Holt read him wrong. When Holt apologized, Charles would of course have to make things weird.
Rosa had her hands wrapped up after coming into contact with poison ivy on a nature hike. She was struggling but refused help, even after finding herself trapped in a supply closet. Rosa would eventually give up and ask Amy for help though instead of helping Rosa, Amy was inspired by Rosa's attempts at opening the door so instead of helping Rosa, Amy would inspire her to open the door which she did in what was an inspiring moment.
The episode ended with Jake, Gina, and Terry at the bar where Terry's former friend showed up.
However, who stabbed Gina?
---
If you liked this, please read our other reviews here and don't forget to follow us on Twitter, follow us on Instagram, and also like us on Facebook.