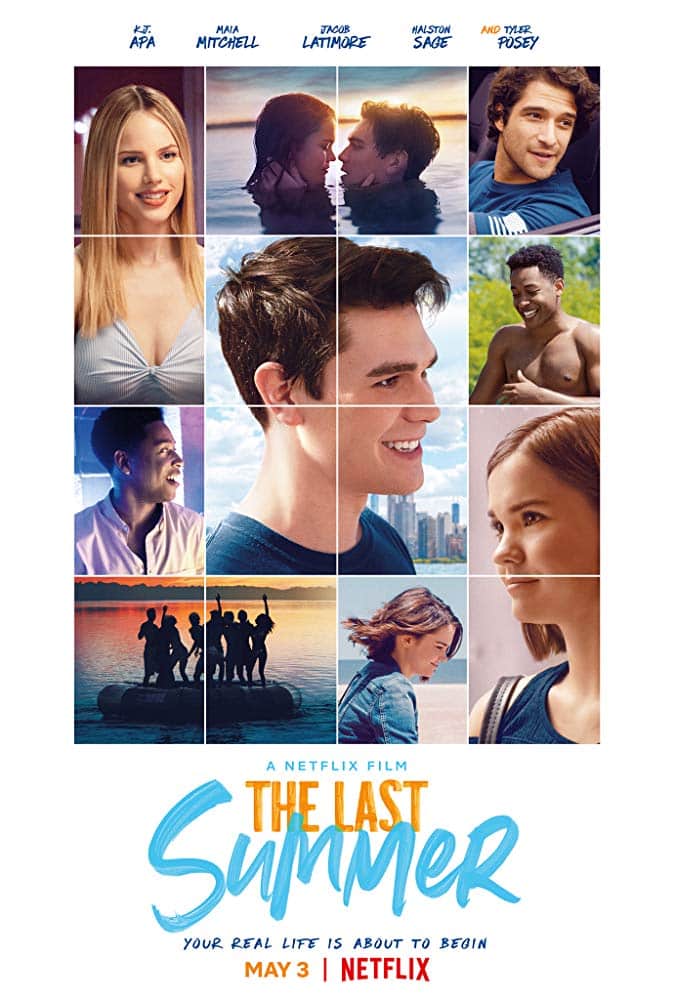 Rating Summary
In the end, The Last Summer isn't a must see and ends up being a flat out snoozer teen rom-com that burns up quickly like a hot summer romance rather than an enduring relationship.
The Last Summer was a film about several recent high school graduates as each pursue during their summer transitional period from high school and college. Griffin (Apa), a recent prep school graduate and Phoebe (Mitchell), a filmmaker working her first documentary film, grew closer while working together. Alec (Latimore) and Erin (Halston Sage) broke up in order avoid the tragic difficulty of a long-distance relationship as they both headed to college. In the end, the film definitely had potential, possessing a certain type of sincerity within its narrative context.
Presentation-wise, the film looked okay. Its Chicago setting was well utilized for its characters to play around in. The musical score, composed by Ryan Miller, was slightly better and the various musical selection of songs feel appropriate and are easy on the ears.
Unfortunately for the most part, The Last Summer was both derivative and highly cliched. The script attempts to focus on an multitude storylines connected by the common theme of looking to the future over a summer which has more or less been done countless times before. However, the Bindley brothers fail to capture the interlacing storytelling in The Last Summer as there were too many storylines that could never dig deep enough, relying on one-dimensional tropes and recycled themes and leaving it confusingly outdated and incredibly choppy.
Thankfully, one of the saving graces of the film was its talented young cast, featuring Apa, Mitchell, Latimore, Posey, and Sage as Griffin, Phoebe, Alec, and Erin respectively. Their likable charm and screen presence were good but it wasn't quite enough to elevate their characters' one-dimensional nature. They've all been better in much better projects. Griffin and Phoebe's arc was the most compelling though at the same time, it's the most cliched. Going down the list, all the other characters' storylines were even less-developed and for the most part were predictable, derivative, and simply eyeroll-inducing.
At the end of the day, The Last Summer wants to be a captivating teenage coming-of-age story, depicting recent high school graduates and the big changes that happen over the course of their last summer before college, but never really panned out. While the premise was solid and the acting was okay, the film struggles to be entertaining, resulting with a choppy, shallow, and overstuffed endeavor full of boring teen melodrama.
It's generic flow, rushed progression, and half-baked ideas make The Last Summer less than desirable and certainly worth a skip.
*still courtesy of Netflix*
---
I hope you enjoy my review. If interested, head over to my blog Jason's Movie Blog to read more of my reviews. Also, follow me on Facebook and on Twitter @jasonmoviesblog
If you liked this, please read our other reviews here and don't forget to follow us on Twitter or Instagram or like us on Facebook.