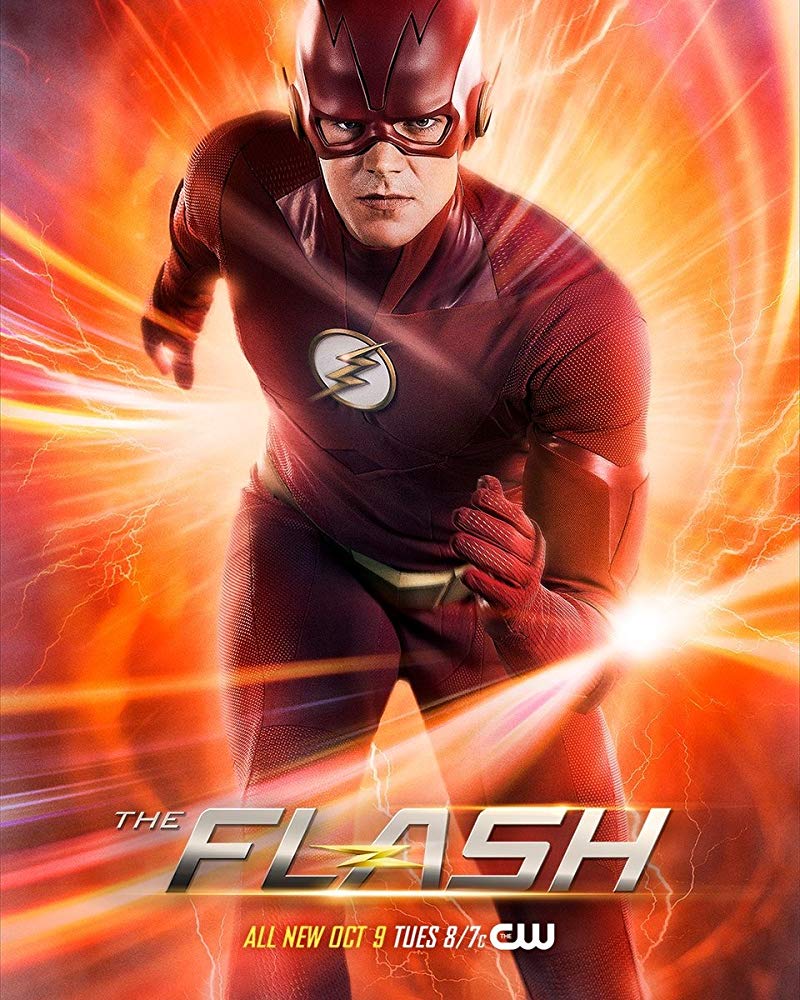 Director

Stefan Pleszczynski

Writers

Judalina Neira, Thomas Pound

Rating

TV-PG

Running Time

43 minutes

Airs

Tuesdays 8pm

Channel

Space, The CW
Rating Summary
A virus isn't the only thing that's hurting The Flash in this week's episode, "The Girl With the Red Lightning".
If you would like to read our review of the last episode of The Flash, click here.
Synopsis: Team Flash is on high alert after Cicada II threatens to unleash a dangerous virus that would put all meta-humans at risk. (TVGuide)
How is it possible that The Flash could be so uneventful a week before its season five finale? Honestly, where can you start with this week's episode? Either way, let's attempt to do this, shall we?
She-Cada aka Cicada II has a plan to spread a virus that will kill all the metahumans in Central City. Luckily, Team Flash has a cure to rid metahumans of their powers, which they hope to administer before Cicada II can hurt anyone.
All the metahumans are brought into the CCPD to keep them safe and sound in one location as Caitlin gives out the cure. Of course, this is easier said than done and gives Joe an opportunity to step up his leadership with Singh out.
People bombard CCPD and we're treated to a mundane cascade of events that don't take us anywhere besides admiring Cecile for kicking Joe in the butt to be more assertive. And while the episode is extremely boring, the one silver lining to it is Sherloque and his girlfriend Renee Adler (Kimberly Williams-Paisley). The one positive thing about the episode is taken away from us when, for her safety, Sherloque sends his metahuman girlfriend to another Earth–away from Cicada. Didn't he want to give her some tips before just sending her off like that into a new world?
As Team Flash continues to look for Cicada II, they learn that she has gathered all that she needs to complete her ultimate killing metahuman machine. As always, Barry and Iris are against Nora helping out, but she finally takes a stand and asks them to let her be an adult. Nora and Cicada II have some sort of connection which allows them to see what the other is doing, and where they are. Going against her parents' will, Nora once again finds herself at the mercy of their wrath.
After reminding her parents that she's just trying to do what's right, Team Flash helps use Nora's connection to Cicada II to their advantage. They learn that Cicada II is heading straight for CCPD (they did make her job easier for her) to attack the metahumans gathered there.
After the typical Flash fight sequence, Cicada is defeated, but guess what? She's been working with Thawne this entire time! Say what?! Shocking!!???!!!!
---
Check out my TV blog to read reviews, recaps, and much more! Be sure to follow me on Twitter, Instagram, and like my Facebook page! @watchwithreebs
If you liked this, please read our other reviews here and don't forget to follow us on Twitter, follow us on Instagram, and also like us on Facebook.