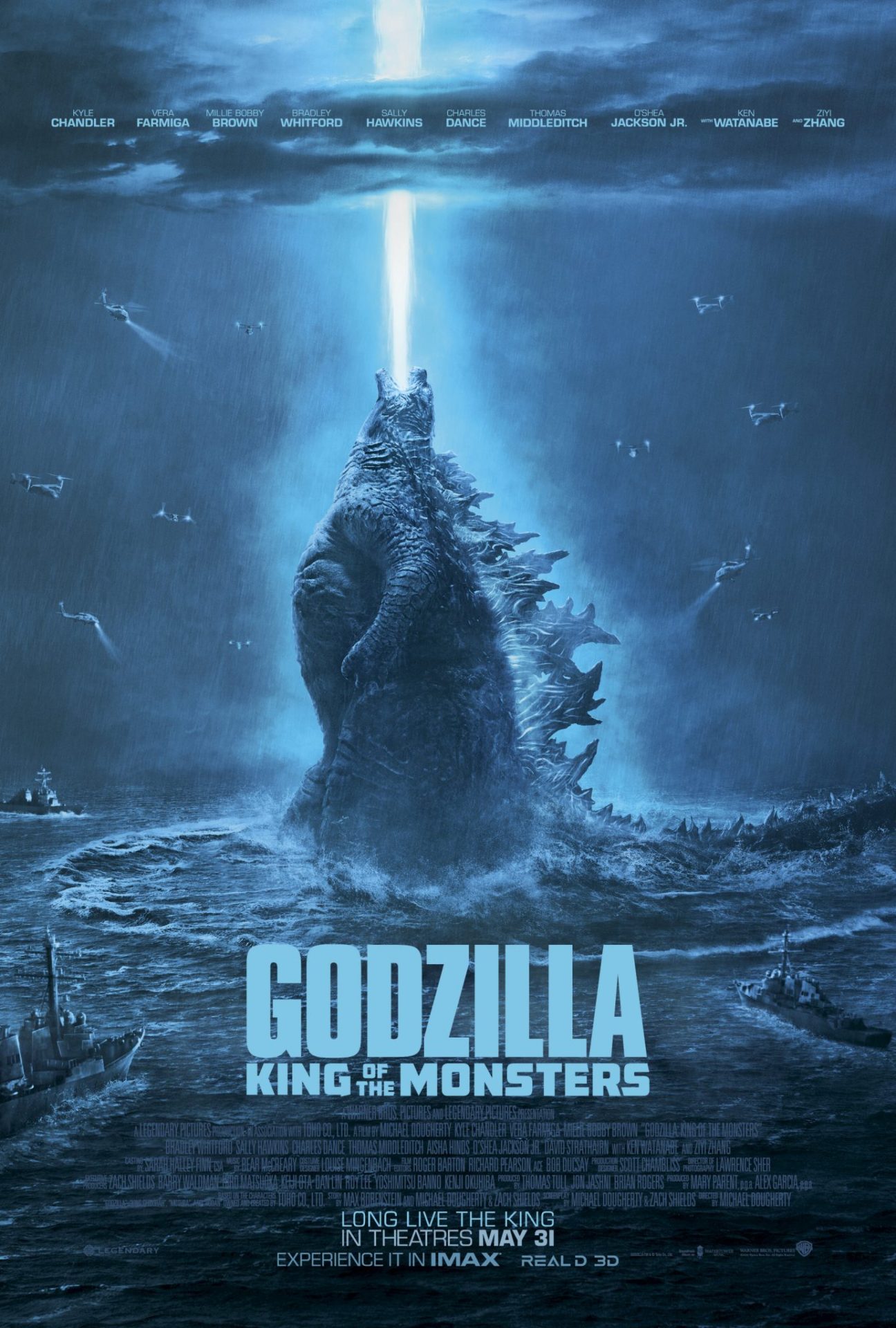 City

Date and Time

Toronto

May 29th at 7:30PM

Ottawa

May 29th at 7PM

Winnipeg

May 29th at 7PM

Calgary

May 29th at 7PM

Edmonton

May 29th at 7PM

Halifax

May 29th at 7PM
Contest time!
Enter for a chance to win a pair of passes to an advance screening of GODZILLA: KING OF THE MONSTERS in either Toronto, Ottawa, Winnipeg, Calgary, Edmonton, or Halifax on Wednesday, May 29th, 2019.
Synopsis:
Following the global success of "Godzilla" and "Kong: Skull Island" comes the next chapter in Warner Bros. Pictures' and Legendary Pictures' cinematic MonsterVerse: "Godzilla: King of the Monsters," an epic action adventure that pits Godzilla against some of the most popular monsters in pop culture history.
The film was directed by Michael Dougherty ("Krampus"), and stars Oscar nominees Vera Farmiga ("Up in the Air," "The Conjuring" films), and Ken Watanabe ("The Last Samurai") and Sally Hawkins ("Blue Jasmine"), both reprising their "Godzilla" roles; Kyle Chandler ("The Wolf of Wall Street," "Manchester by the Sea"); Millie Bobby Brown ("Stranger Things") in her feature film debut; Bradley Whitford ("Get Out"); Thomas Middleditch (HBO's "Silicon Valley"); Charles Dance (HBO's "Game of Thrones"); O'Shea Jackson Jr. ("Straight Outta Compton"); Aisha Hinds ("Star Trek Into Darkness"); and Golden Globe nominee Zhang Ziyi ("Memoirs of a Geisha," "Crouching Tiger, Hidden Dragon").
The new story follows the heroic efforts of the crypto-zoological agency Monarch as its members face off against a battery of god-sized monsters, including the mighty Godzilla, who collides with Mothra, Rodan, and his ultimate nemesis, the three-headed King Ghidorah. When these ancient super-species—thought to be mere myths—rise again, they all vie for supremacy, leaving humanity's very existence hanging in the balance.
Trailer:
Complete the form below to enter:
For bonus entries:
Visit keithlovesmovies.com on Facebook and like this post.
Follow @keithlovemovies on Twitter and retweet this tweet.
Follow @keithlovesmovies on Instagram and like this picture.
Contest will run until Friday, May 24th, 2019 at 11:59PM.
GODZILLA: KING OF THE MONSTERS hits theatres on May 31st!
Good Luck!