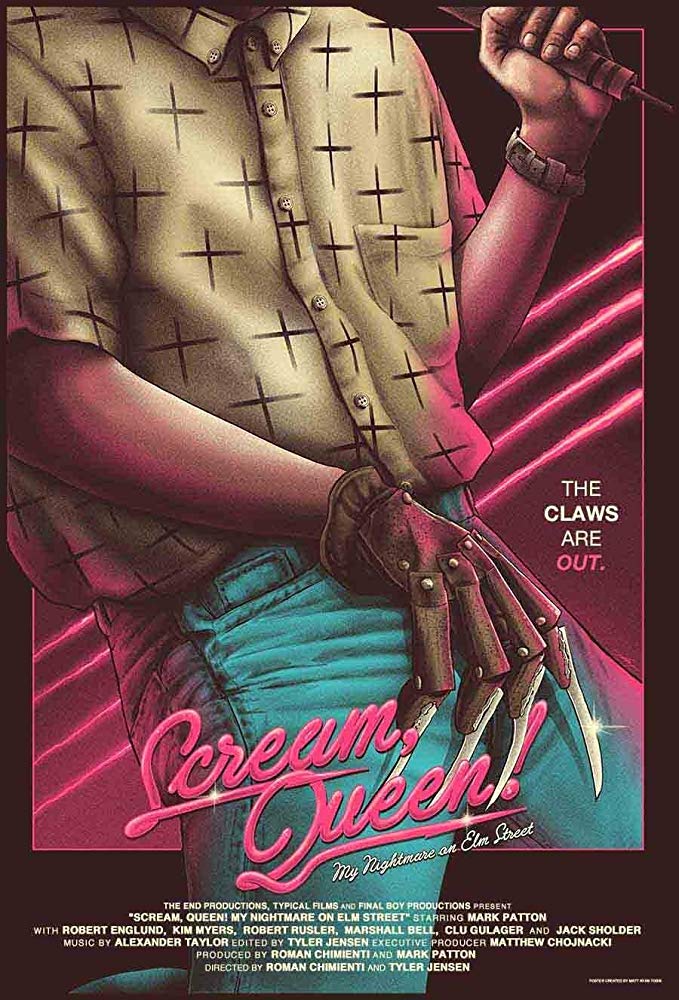 Featuring

Mark Patton, Marshall Bell, Robert Englund

Directors

Roman Chimienti, Tyler Jensen

Rating

n/a

Running Time

99 minutes

Release Date

May 25th, 2019 (Inside Out Film Festival)
Rating Summary
Scream, Queen! is a very thoughtful documentary about the pain and struggle of being homosexual in the 1980s, and an interesting look at an infamous cult classic that audiences just weren't ready for.
This will be one of many reviews during this year's Toronto Inside Out Film Festival, to keep up with our latest coverage, click here.
Scream, Queen! My Nightmare on Elm Street is a documentary that traces the history of the infamous Nightmare on Elm Street 2: Freddy's Revenge and its star Mark Patton, from its controversial debut to its reupholstering as a cult classic. Following the release of the film, Patton was ostracized from Hollywood after what was supposed to be his breakout role which ended up being a career killer. Scream, Queen! follows Patton as he steps back into the limelight after almost 30 years of being completely off the grid, and as he comes to terms with his difficult and painful past.
The doc is an interesting look into one of the most peculiar mainstream horror franchise films of all time. Nightmare 2 is infamous for having predominant queer undertones, something that it was once chided and laughed at for, but is now the reason it is widely celebrated by fans. Unfortunately, before it became the cult classic it is today, the film was what led Patton into his years of seclusion, and until now it has still left audiences with plenty of unanswered questions: Was the movie meant to be allegorical? Were the homoerotic sequences intentional? Was the film meant to be homophobic? Or was it meant to earnestly represent gay men's struggle?
There have been many contradictory stories about the thematic aspects of the film from director Jack Sholder, writer David Chaskin, and Patton himself. Very little information was known about anyone's true intentions while making the film for a long time.
Chimienti and Jensen manage to give us a meaningful look into the making of the film and how it affected the life of it's star. Scream, Queen! is not only interesting for fans of the Nightmare franchise, but is also uplifting and inspiring for anyone due to Patton and his story, which, at the end of the day, is the heart of the film. In the 1980s, Patton was a closeted actor, shamed into leaving Hollywood. Today, he's openly gay, a cult icon, and an LGBTQ activist. The film traces his life through its wonderful highs and sorrowful lows, and it's an incredibly inspiring story.
---
If you liked this review, you can follow me on Letterboxd to see more. And my Twitter is a lot of fun too.
Read our other reviews here and don't forget to follow us on Twitter or Instagram or like us on Facebook.