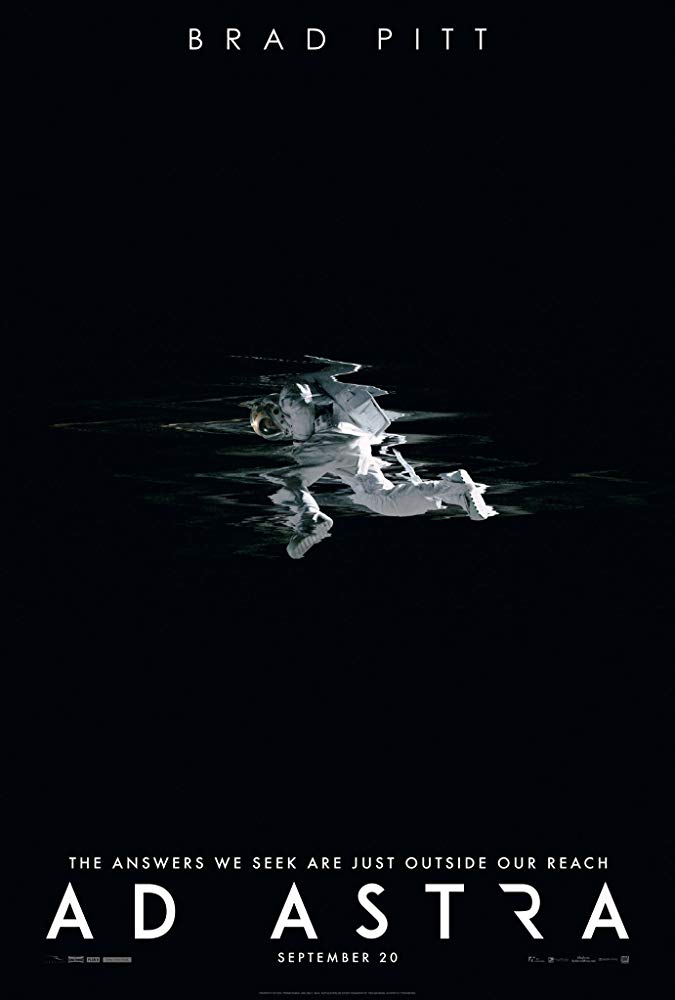 In Theatres

September 20th
In the year 2019, Brad Pitt is not only conquering Hollywood, but he's also conquering space.
It's been on people's radars for most of 2019 and now we've finally got our first look at James Gray's follow up to The Lost City of Z with Ad Astra which gives us Brad Pitt in space, need we say more?
Everyone loves a great space movie, it's something about the unknown that captivates people's minds. Ad Astra proves to be no different, in fact, it's adding an extra layer to the genre in the form of some sort of mystery and a certain missing father. Roy McBride (Pitt) became an astronaut for one reason, his father Clifford (Tommy Lee Jones). Unfortunately for Roy, his Dad disappears during a mission involving the exploration of the outer edges of our solar system. Turns out that dear old Dad might just not be dead after all, and is not only alive, but could be the secret to unlocking a mystery to could threaten human life as we know it. It's basically a whodunit in space.
What draws an audience to a space film is the visuals and judging from the trailer, they seem rather impressive. Parts of this trailer have off a pretty large Gravity vibe, while other smaller bits had that Life, Contact vibe. This is a space movie that will be exploring potential extraterrestrial life. It's just not about space exportation. Ad Astra will definitely contain more than meets the eye, and anything space and anything Brad Pitt should get people excited.
Let's start a petition to get Leonardo DiCaprio in a space movie. He's the only handsome Hollywood star left not to go. Damon, Clooney, Pitt and Affleck have all been. It's time to get Leo into space!
*still courtesy of 20th Century Fox*
---
Don't forget to follow us on Twitter and Instagram and like us on Facebook.