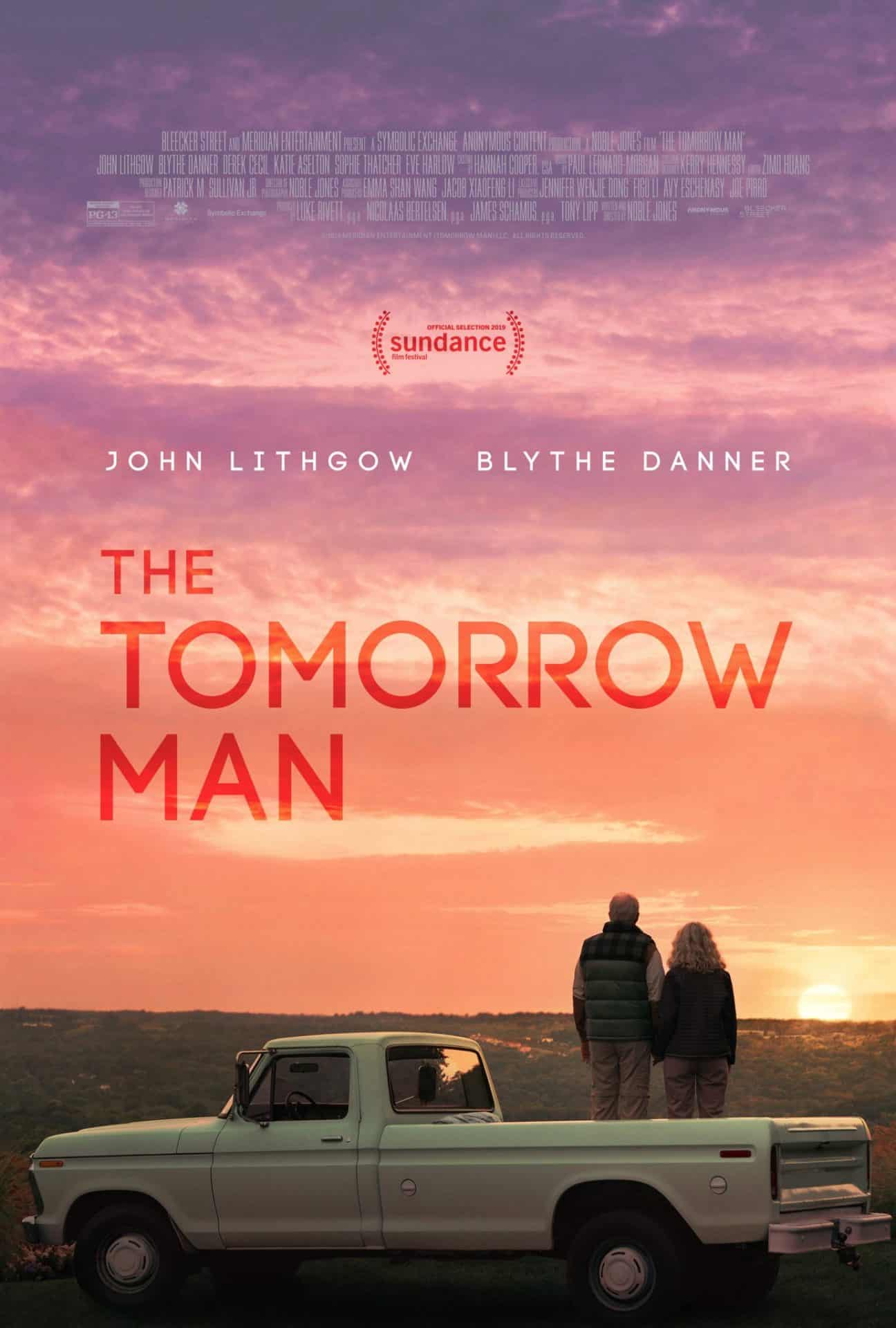 Starring

John Lithgow, Blythe Danner, Derek Cecil

Writer

Noble Jones

Director

Noble Jones

Rating

PG (Canada), PG-13 (United States)

Running Time

98 minutes

Release Date

June 7th, 2019
Rating Summary
The Tomorrow Man is a well-acted romance with an older-skewing twist. While the story and characters are thin, John Lithgow and Blythe Danner still make it worth the watch.
The majority of romance films have been based on unusual pairings and The Tomorrow Man was no different. That being said, in order to succeed, the film has to stand out and this was certainly the case here with a story that perhaps skews towards an older audience, starring two accomplished actors who got to show why. The story here was about a man named Ed Hemsler (Lithgow) and a woman named Ronnie Meisner (Danner) who somehow develop a strong bond with one another despite each of their strange quirks. Hemsler was a doomsday prepper, obsessing about the end of the world while Meisner was a hoarder. Unfortunately for the film, it wouldn't go far enough with either of their individual disorders.
Instead, the film appeared more interested in playing Hemsler and Meisner's disorders off of each other as a backdrop for their budding relationship. Unlike other romance films, they were older so of course it would go differently and that also meant that the film arguably was on the slow side. Despite this, both Hemsler and Meisner were fun to watch as was watching their relationship develop over the course of the film. Both being reserved individuals, it was difficult for them to connect with other people but over time, they got more comfortable with one another and let the other in. Regardless, it still wasn't easy for either of them.
Anything else the film would offer story-wise beyond Hemsler and Meisner's relationship wasn't nearly as interesting to watch or worth caring about. Since they were older, their relationship was depicted from an older perspective which was charming but each character and the film's characters as a whole were thinly written so it won't offer as much depth as some viewers would want while also making it dull at times to watch. At least the film was nice to look at with Jones taking on an additional role in the film by also being its DP.
The best part of The Tomorrow Man was undoubtedly Lithgow and Danner's great performances as Hemsler and Meisner respectively. They would help to make up for many, if not most, of the film's narrative shortcomings and the subpar material. Their chemistry and screen presence made them fun to watch together despite the weak story and thin characters. Out of the two, each generally had the same to do but Lithgow had more to do with his arc since his character was more developed than Danner's though both did get the most out of what they had.
At the end of the day, fans of lower-skewing romance films and/or fans of John Lithgow or Blythe Danner should find plenty to enjoy with the The Tomorrow Man. While the film itself may be lacking, Lithgow and Danner still make it worth the watch if you can find it.
*still courtesy of Pacific Northwest Pictures*
---
If you liked this, please read our other reviews here and don't forget to follow us on Twitter or Instagram or like us on Facebook.